The Wish Behind the Name Chaluck and How It Became the Oldest Tea Cafe in Shizuoka【Shizuoka City, Shizuoka Prefecture】

Go to Japanese page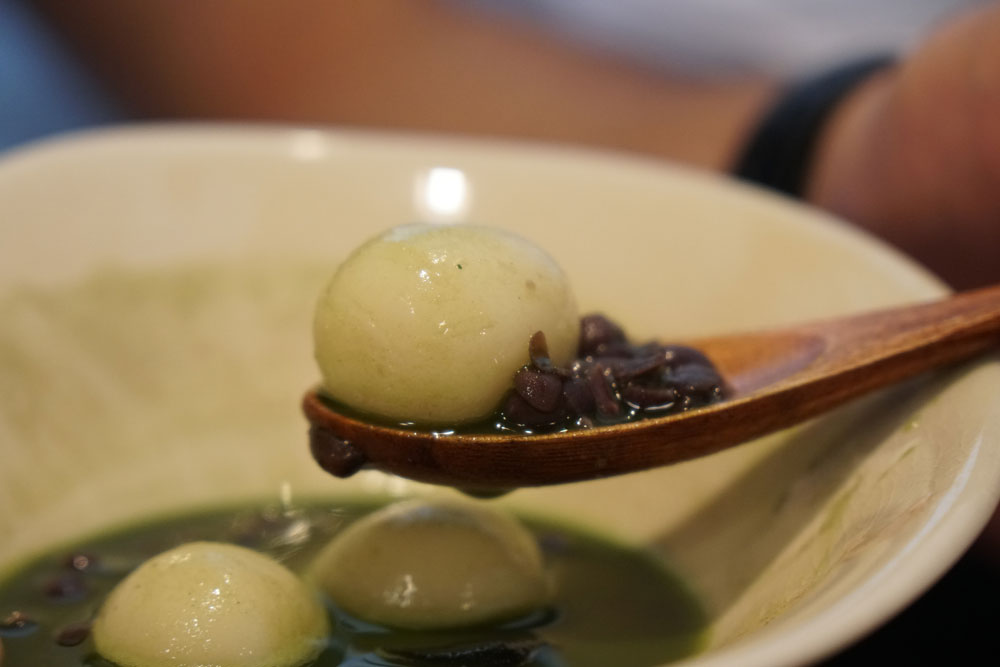 Okitsu, town in Shimizu-ku, is said to be the birthplace of anko (red bean paste) making in Japan. At Hachiman Shrine in jyokyuji-cho, a "Monument to the Birth of Anko Manufacture" has been erected, dedicated to Yusaku Kitagawa and Ikutaro Naito, who established a technique for making red bean paste by machine. This time, we interviewed a tea café "Chaluck" where you can enjoy this traditional anko and delicious tea. The cafe is run by the oldest tea wholesaler in Shizuoka. In addition to traditional ways of enjoying tea, Chaluck is also actively involved in creating new value for Japanese green tea by holding workshops and making Shizuoka fruit tea and tea sangria among other fun things.
In this article, we will introduce Chaluck, its exciting new ways to enjoy tea and an interview with the managing director Yamanashi Yusuke.
About Chaluck
Chaluck is a Japanese tea cafe run by Yamanashi Shoten, a long-established tea wholesaler founded in 1925. Harumasa Yamanashi, the third generation owner of Yamanashi Shoten, opened the business in 2005 with the wish that "the younger generation know the taste of tea brewed in a kyusu even though bottled tea is becoming the mainstream."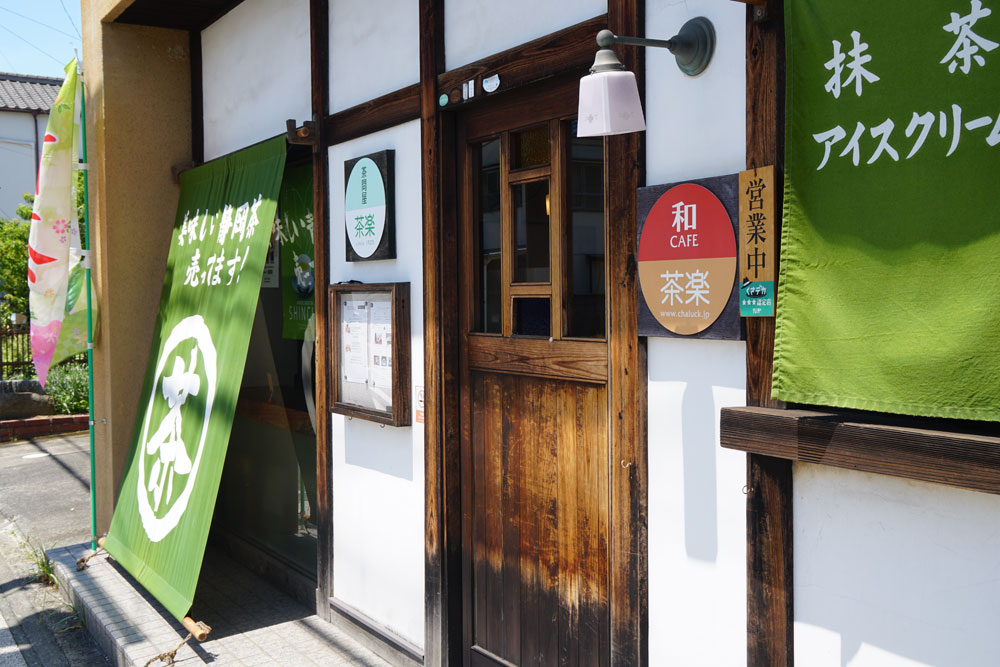 The restaurant has been active in promoting tea by holding hands-on tea classes to show visitors from within and outside the prefecture the joys of tea in each season. Now celebrating its 15th anniversary, Chaluck is officially the oldest Japanese green tea cafe in Shizuoka Prefecture.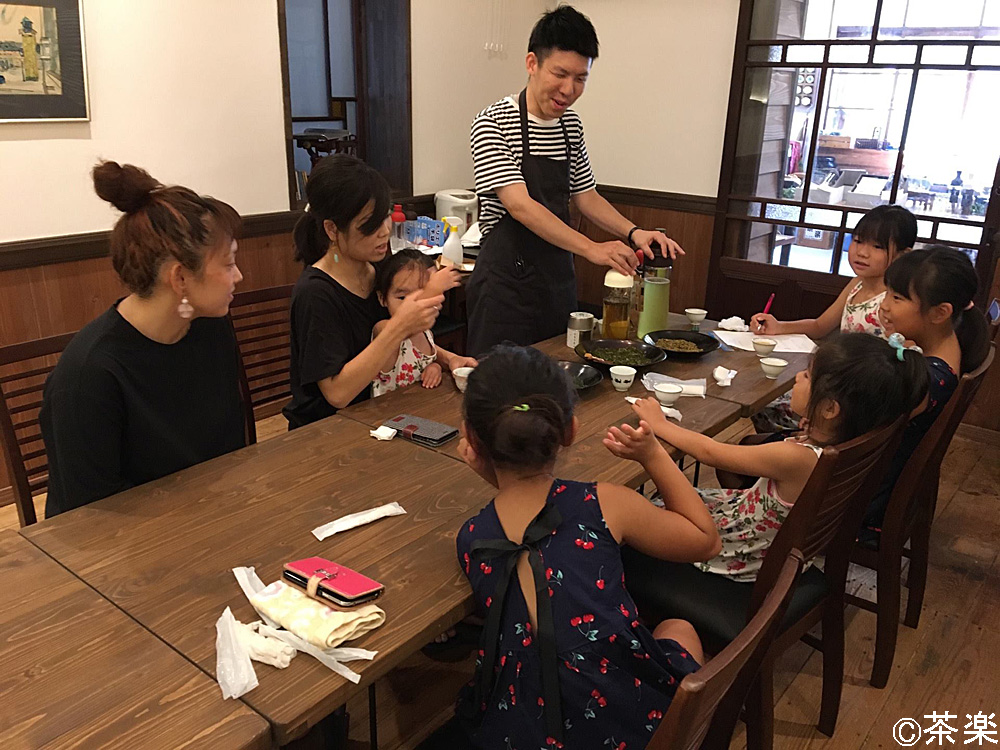 ▲Yusuke Yamanashi, managing director, conducting a seminar on tea
The interior of the store has a machiya or old minka-style atmosphere with shikkui plaster walls and the warmth of Tenryu cedar wood. Many famous people have visited the store, and many autographs are displayed. The shop offers a wide variety of teas and is available to enjoy not only as a green tea café but also as a place to purchase teas and tea utensils.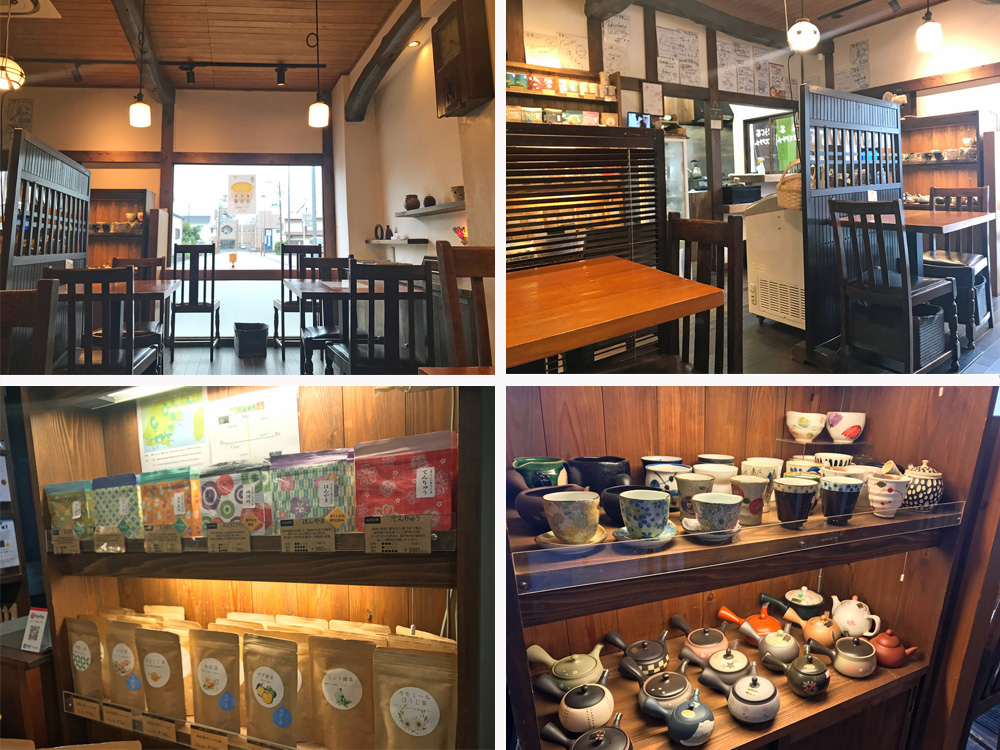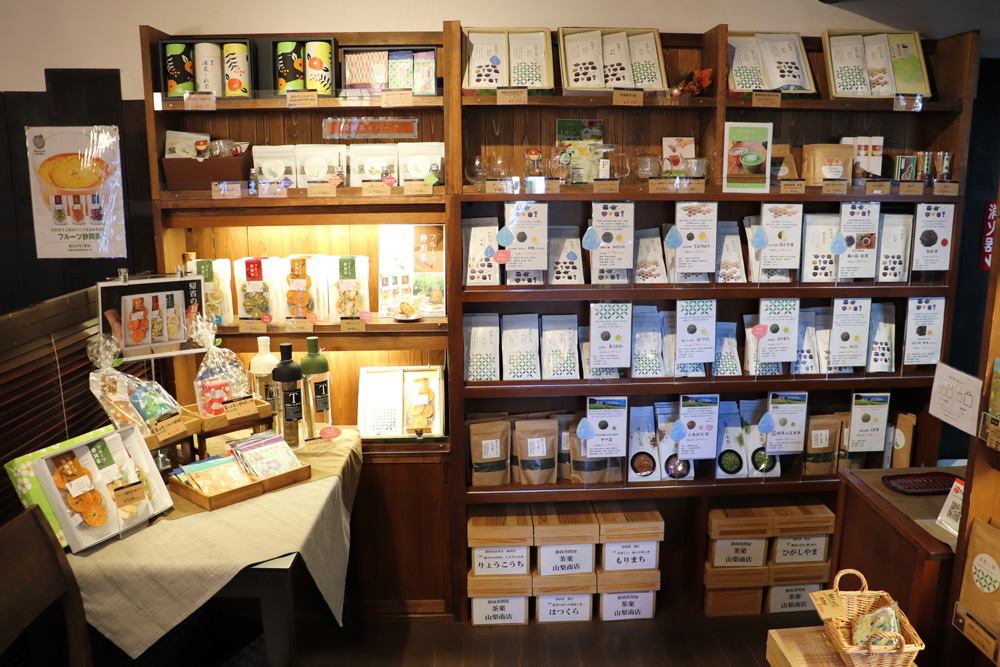 Chaluck offers not only its signature Shizuoka green tea, but also lunch using a variety of Japanese ingredients, parfaits and matcha sweets that are made with the utmost care. Here we would like to introduce a few of Chaluck's popular café menu items.
You can choose your tea by viewing sample tea leaves before ordering.
Chaluck offers 4~5 kinds of green teas that they recommend from within the prefecture, from deep steamed to shallow steamed, depending on the season. Before ordering, you will be presented with a sample of each tea leaf and a detailed explanation of the tea by the staff, so you can effectively find the tea of your choice.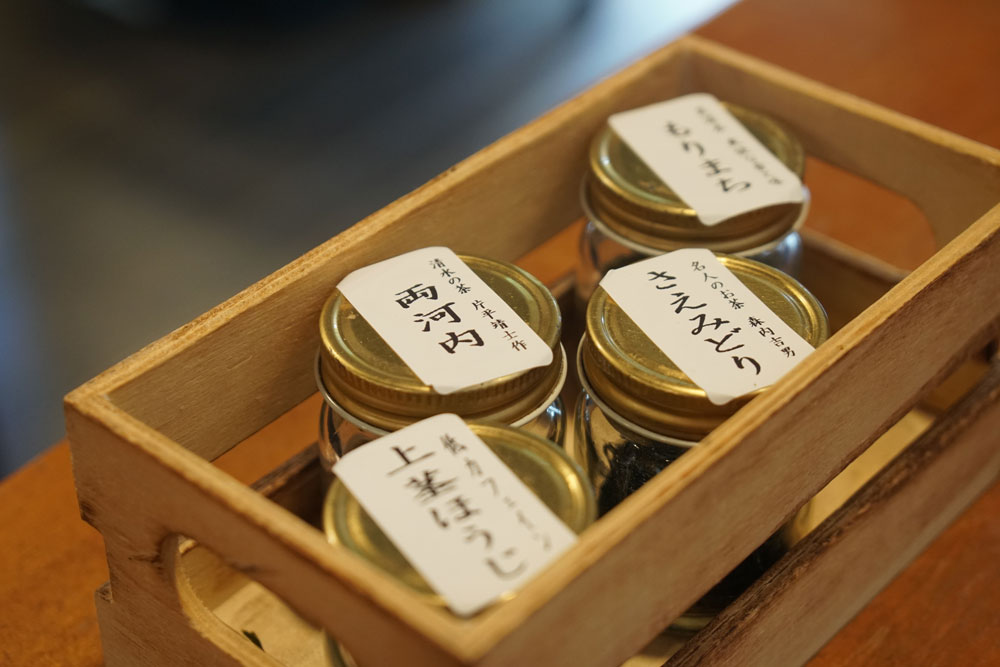 ▲You can confirm the shape and aroma of the tea leaves with the tea samples presented before ordering.
At Chaluck, the water used to brew tea is boiled in an iron kiln. The iron kiln softens the water, removes any unwanted flavors and enhances the taste of the tea.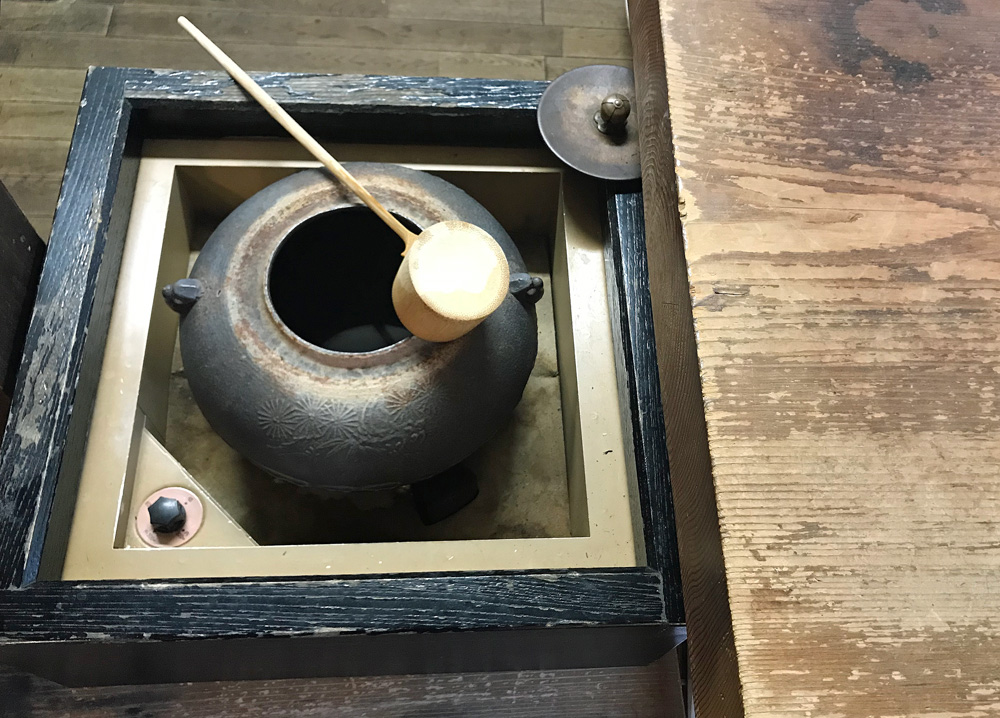 ▲The iron kiln at Chaluck has been in use for more than 18 years.
Sencha (hand-picked saemidori) and fruit anmitsu set
Chaluck's anmitsu has been a popular menu item since the opening of the restaurant. Anmitsu, the classic Japanese sweet, is made with matcha ice cream and blended matcha and hojicha kanten (agar). Anko (red bean paste), kanten, shiratama (white bean curd), and gyuhi (a type of gelatinous rice cake similar to mochi) are all handmade.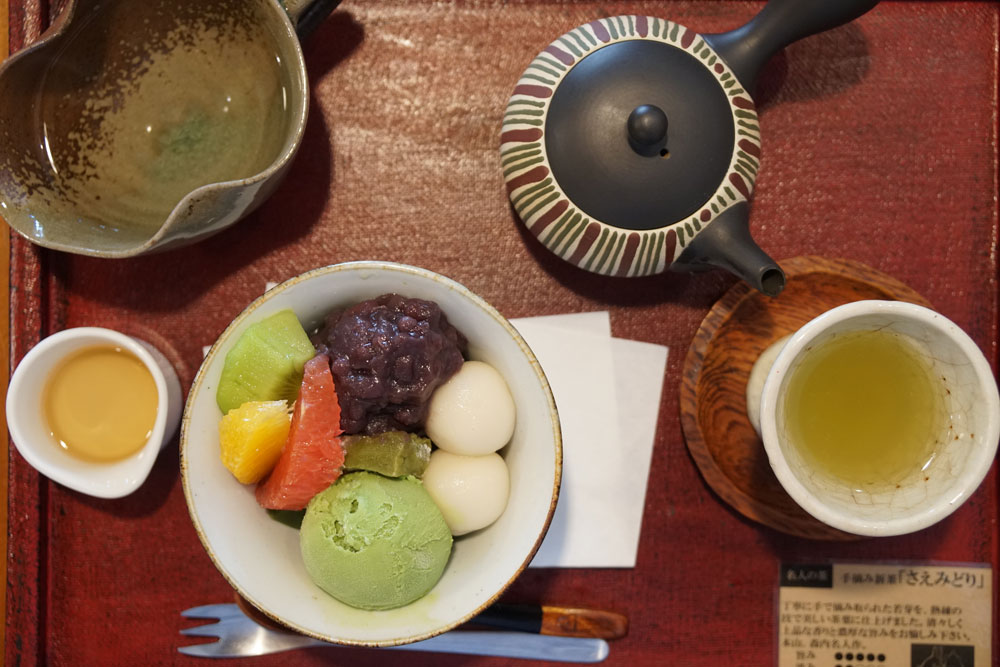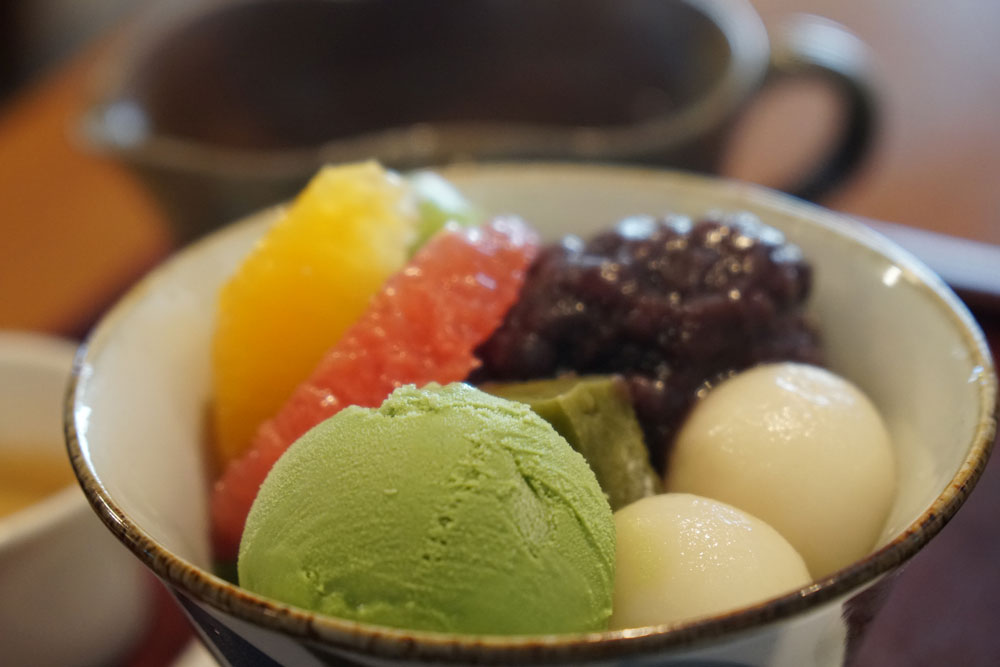 Hand-picked teas are carefully picked one by one by human hands, which prevents impurities from being mixed in, resulting in a tea with a clean, clear taste. The hand-picked "saemidori" tea is an impressive cup with a strong, clear flavor that expands on the palate. It is a rare and precious tea.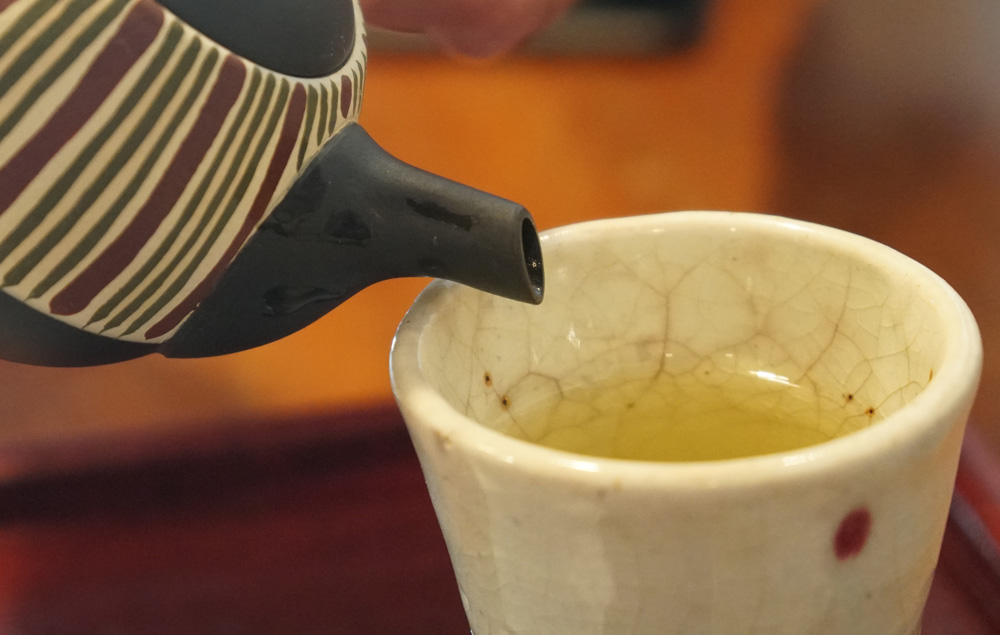 Hojicha Sangria and Matcha Oshiruko Set
Shizuoka Hojicha Sangria, available only in spring and summer, was created in the hope that people will enjoy tea as casually as they enjoy coffee or black tea.
The fruit-filled image of sangria is invoked in the Shizuoka Hojicha Sangria as it changes color when mixed, making it both tasty and visually appealing.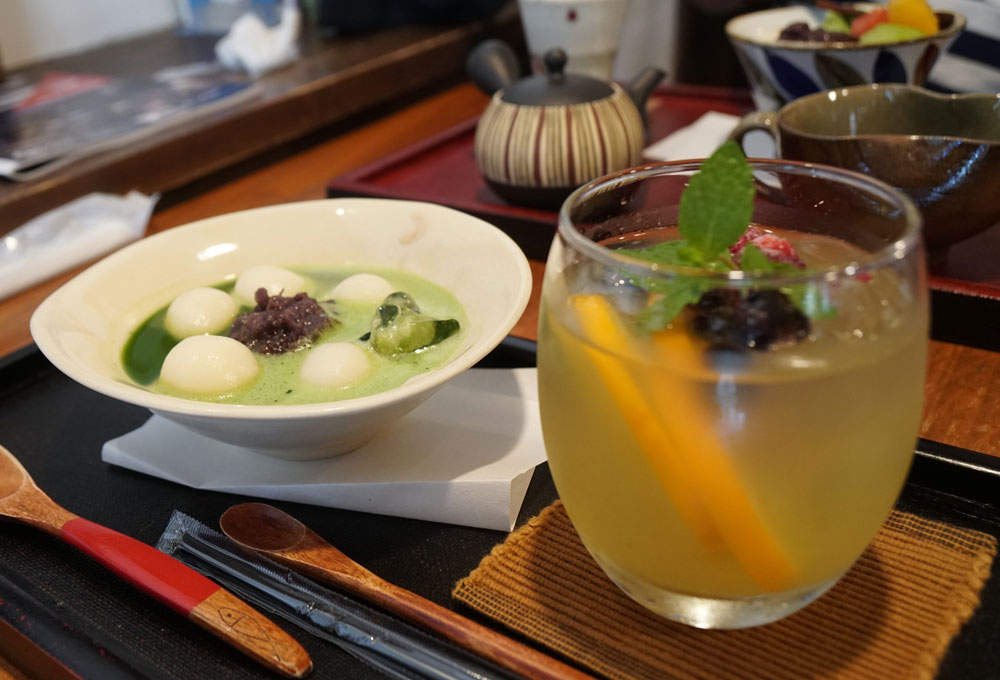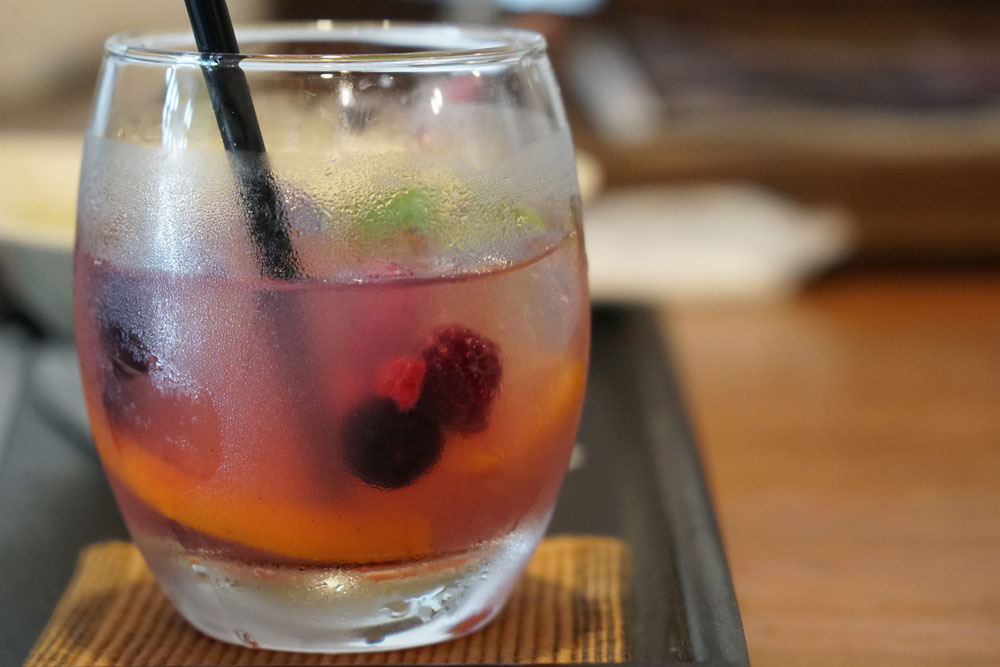 ▲ When stirred, the drink changes color from yellow to pink.
Matcha oshiruko is richly flavored with high-quality matcha from Shizuoka. The handmade red bean paste is made with fresh azuki beans from Hokkaido and slow-cooked over half a day with a sweetness that is just right.
The truly unique Japanese green tea café, Chaluck, is located in "Okitsu, the town famous for its red bean paste."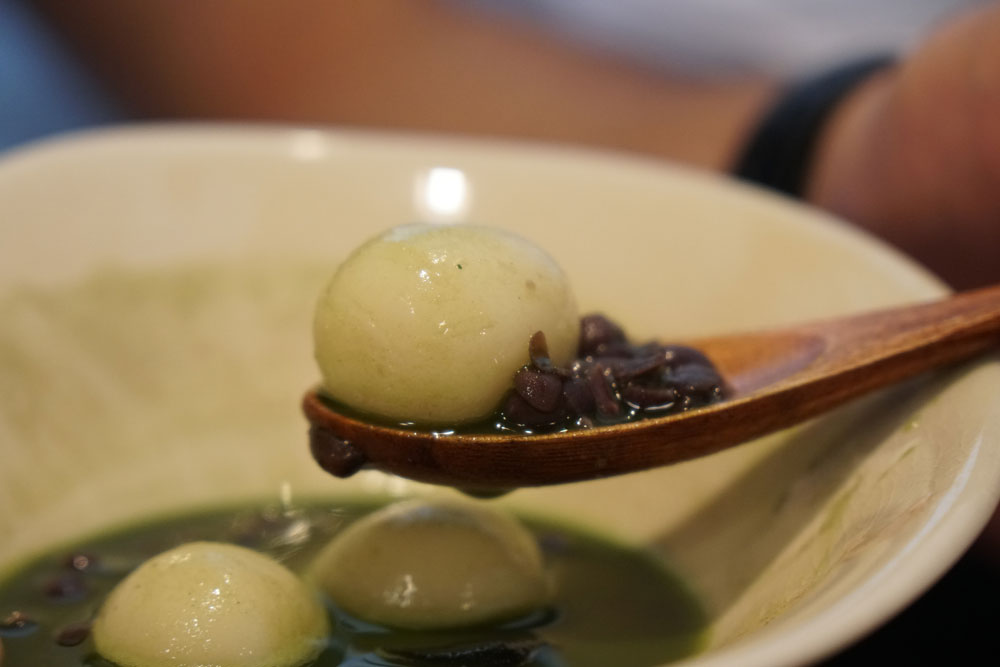 A card describing the characteristics of each tea leaf accompanies the cafe menu. It is evidence of the desire they have for customers to enjoy their tea.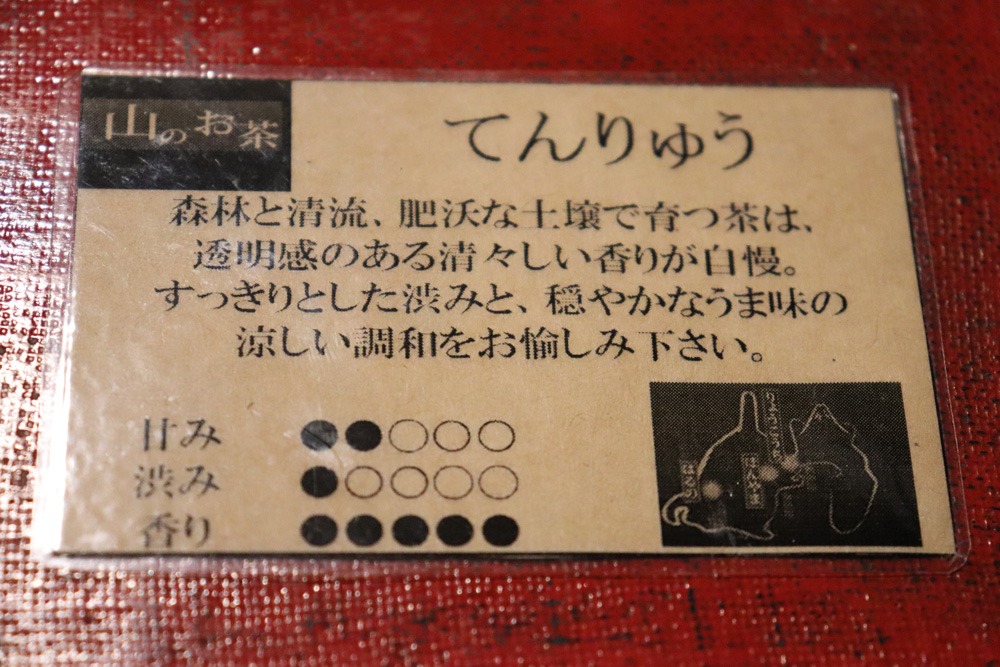 Matcha Cake – A Collaboration between Chaluck and La Rosanne
This delicious matcha cake is the result of a collaboration between Chaluck and La Rosanne, a confectionery store in Okitsu. These fine matcha sweets produced by the marriage of high-quality ingredients and top-level craftsmanship are so popular that they sell out in no time.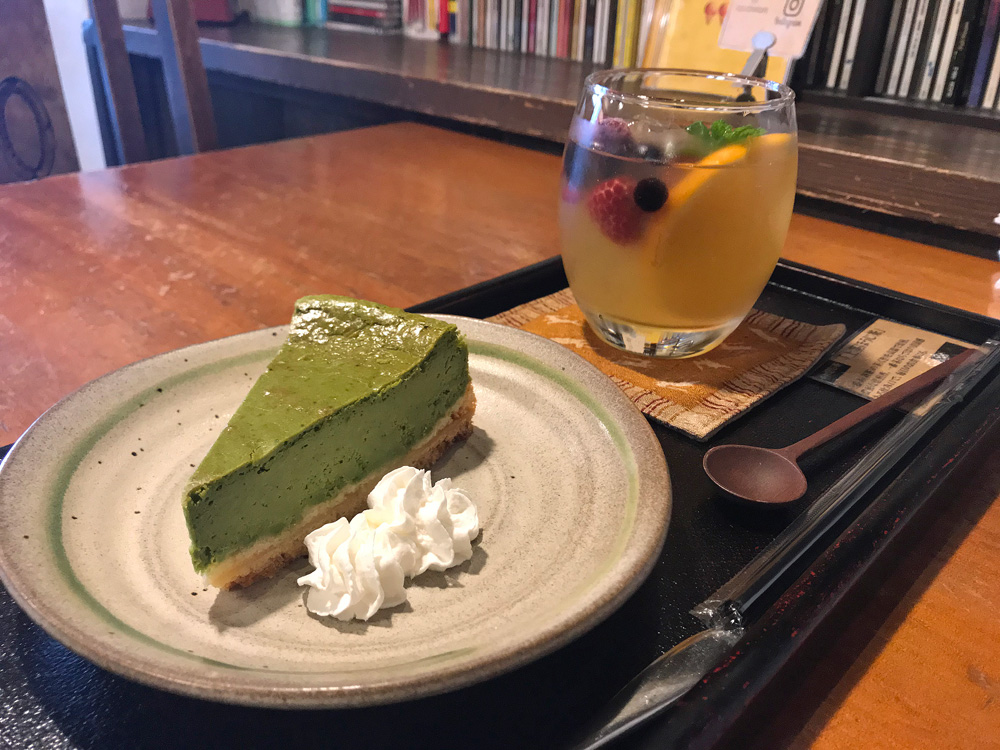 Each season, Chaluck offers a new menu with a different combination of teas and fruits. During the New Year's holiday season, they offer a limited New Year parfait set.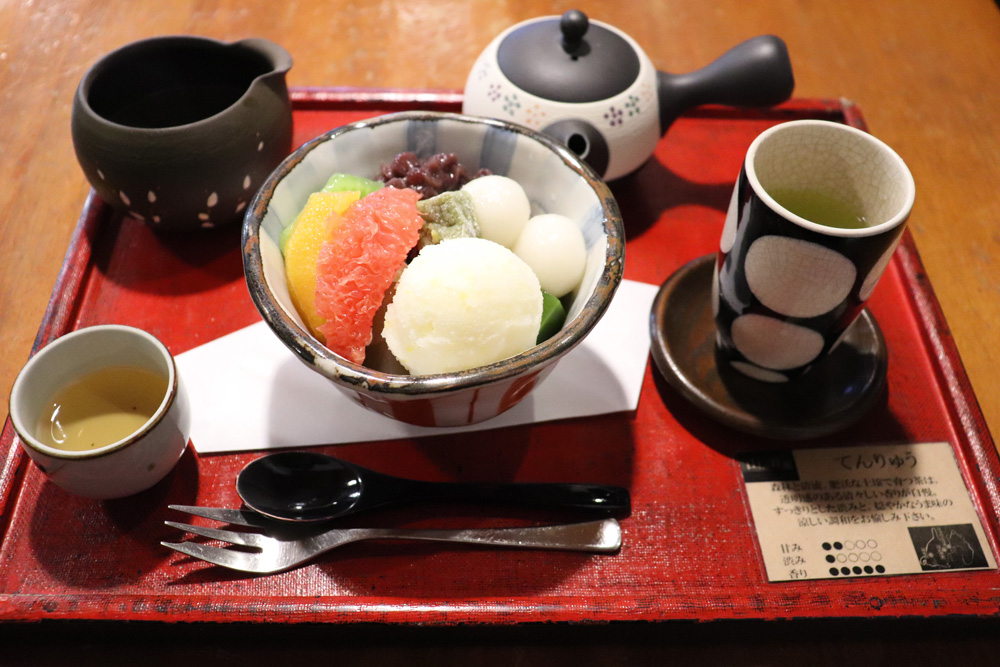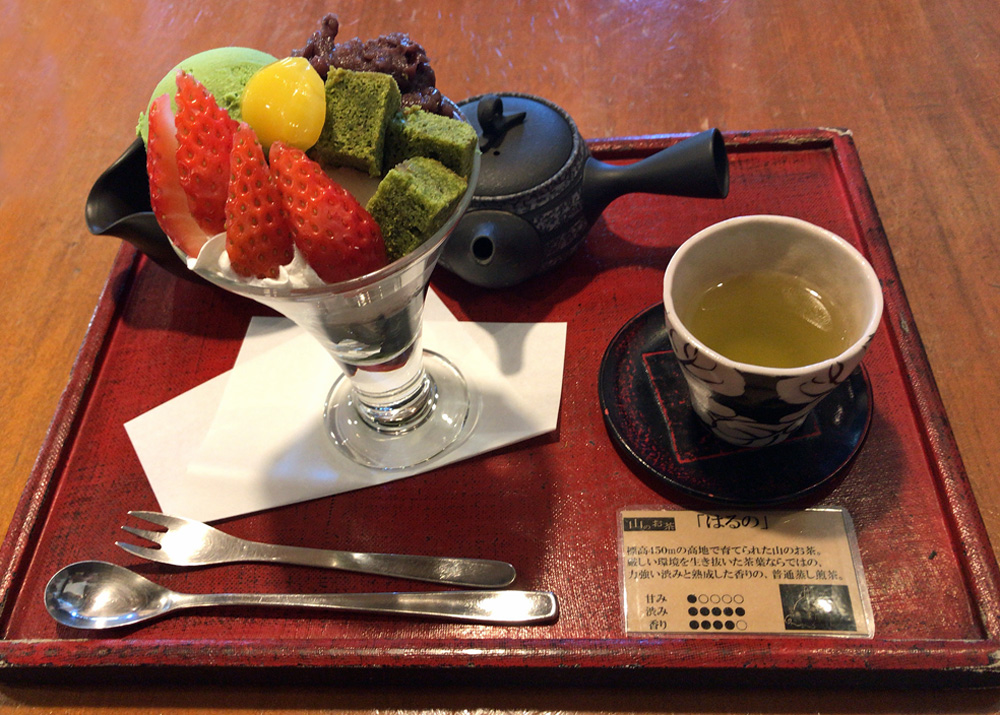 What is Chaluck's Shizuoka Fruit Tea?
Shizuoka Fruit Tea is a special green tea souvenir created in cooperation with Shizuoka City to commemorate the 15th anniversary of the opening of the Japanese green tea cafe Chaluck.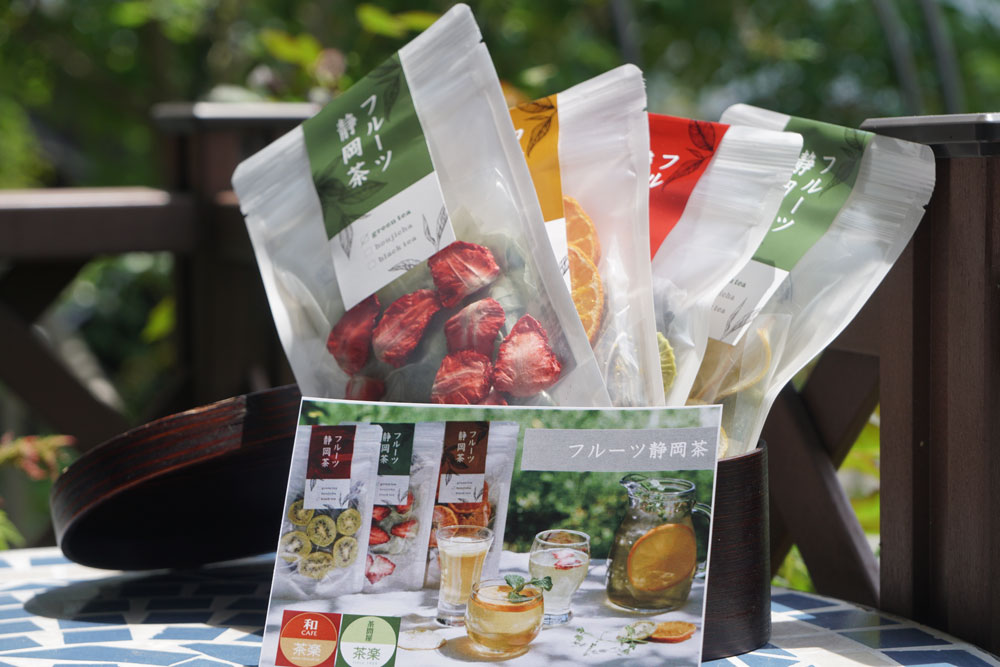 The natural sweetness of the additive-free, dried fruit (produced locally in Shizuoka) blends beautifully with the taste of the tea, expertly prepared by a long-established tea wholesaler.
Shizuoka Fruit Tea has been introduced in many magazines and on TV, a perfect gift to send to a friend or loved one.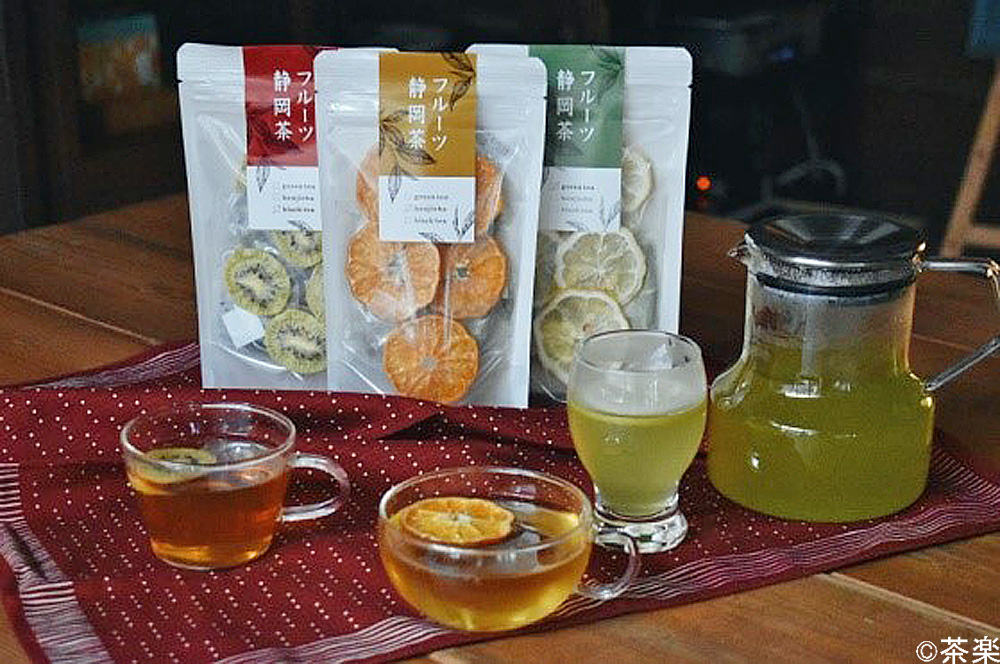 Seasonal limited edition Shizuoka fruit teas are also available, with Shizuoka Peach x Green Tea made with Nagata peaches from Suruga-ku, Shizuoka City.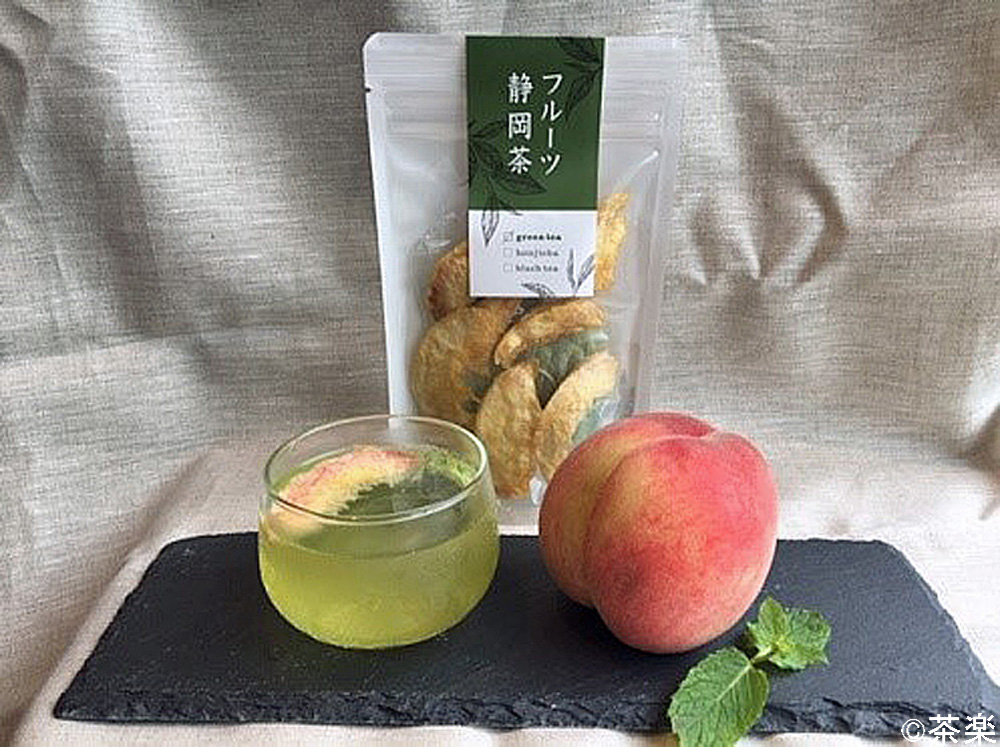 Shizuoka fruit tea can also be enjoyed both hot and cold-brewed.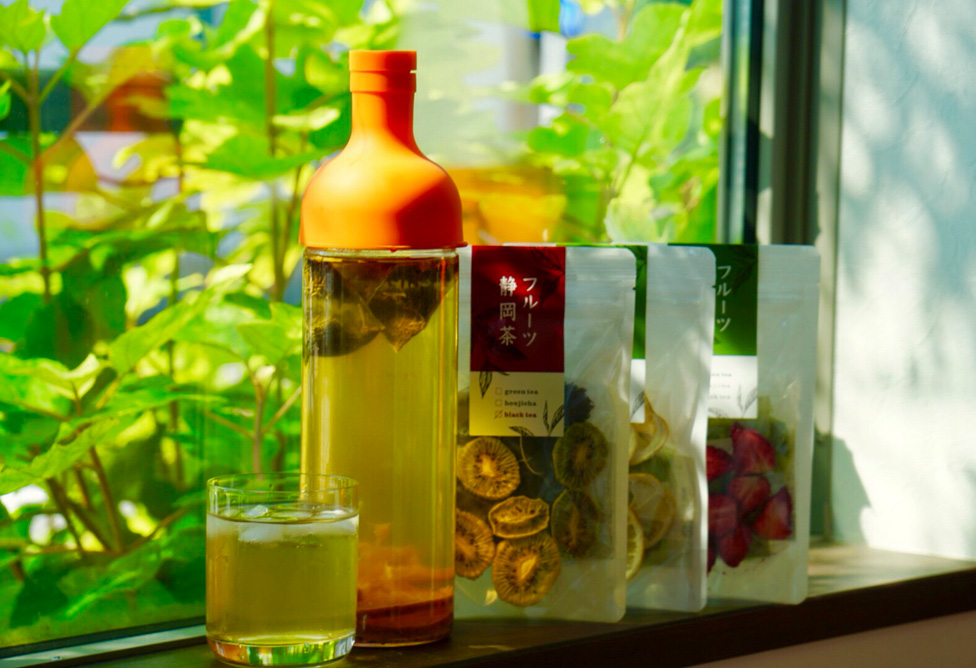 Interview: Thoughts behind the store name "Chaluck" and how it became the oldest tea café in Shizuoka.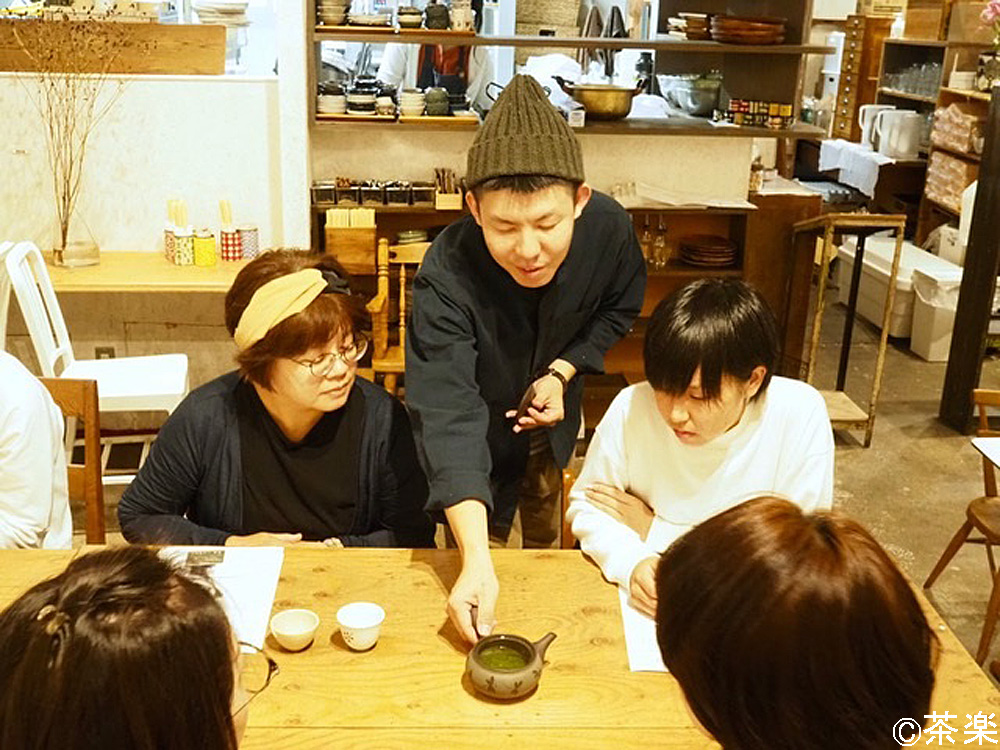 We interviewed Mr. Yusuke Yamanashi, Managing Director of Yamanashi Shoten.
---
How Chaluck Became the Oldest Green Tea Cafe in Shizuoka
–Please tell us about the Japanese green tea cafe Chaluck.
We opened Japanese green tea cafe Chaluck opened in 2005. We serve green tea, no coffee or black tea, in an old-fashioned coffee shop playing jazz and bossa nova music. We hope to be the place that our customers can rediscover the pleasure of green tea.
Thanks to your support, Chaluck is celebrating its 15th anniversary, and if you notice, it is one of the oldest green tea cafes in Shizuoka.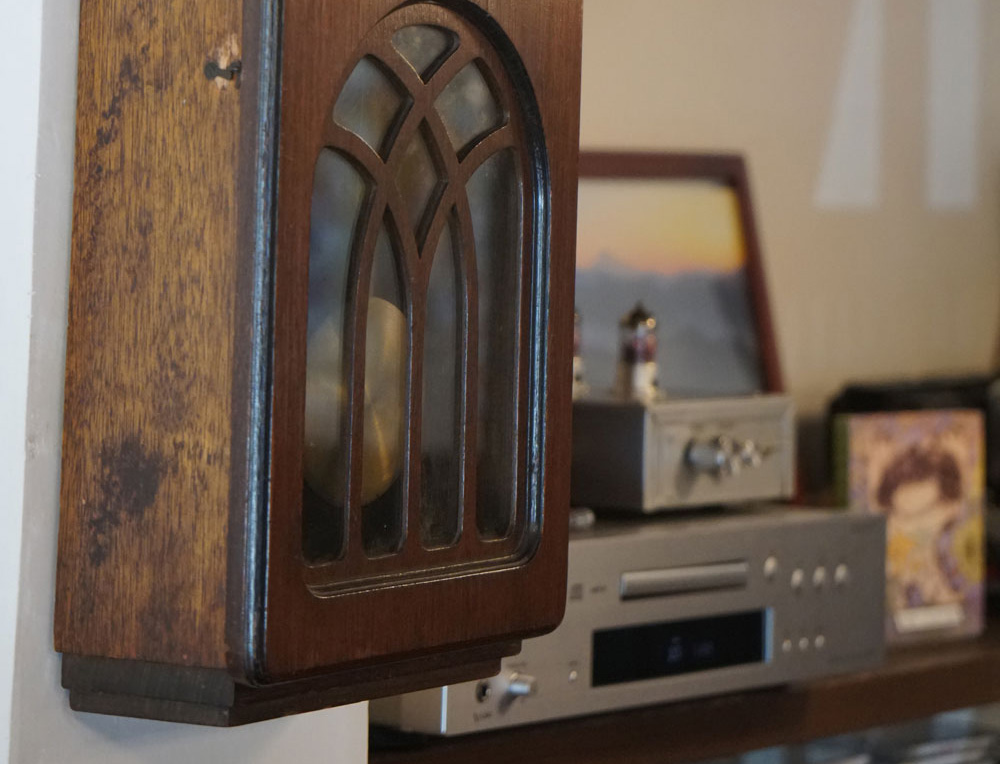 –It is amazing that you have been in business for 15 years. What kind of hardships have you faced so far?
When we first opened, awareness of green tea cafés was low, and apparently some customers were angry and left, wondering why we didn't have coffee or why we were charging money for tea.
Despite these circumstances, we steadily continued to improve our business, received media coverage and gradually began to attract more and more customers from within and outside of the prefecture.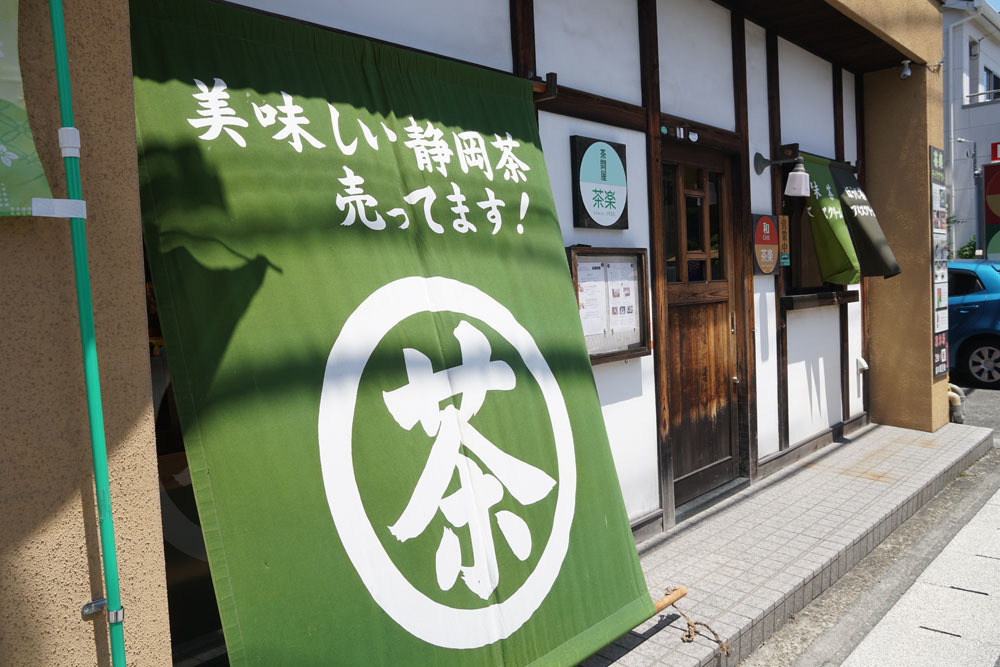 A room for hands-on workshops with the desire for customers to enjoy green tea.
Initially, I worked in the coffee business. From there, I worked at a specialty tea store that sold teas from around the world, including black tea, oolong tea, green tea, and herbs, before taking over my family's tea business.
When I started working in the tea business, my first thought was, "There are so many kinds of tea, they are too niche to be appreciated by everyday consumers. If you put similarly packaged teas in a row, customers will choose by looking at the price. This bothered me for a long time.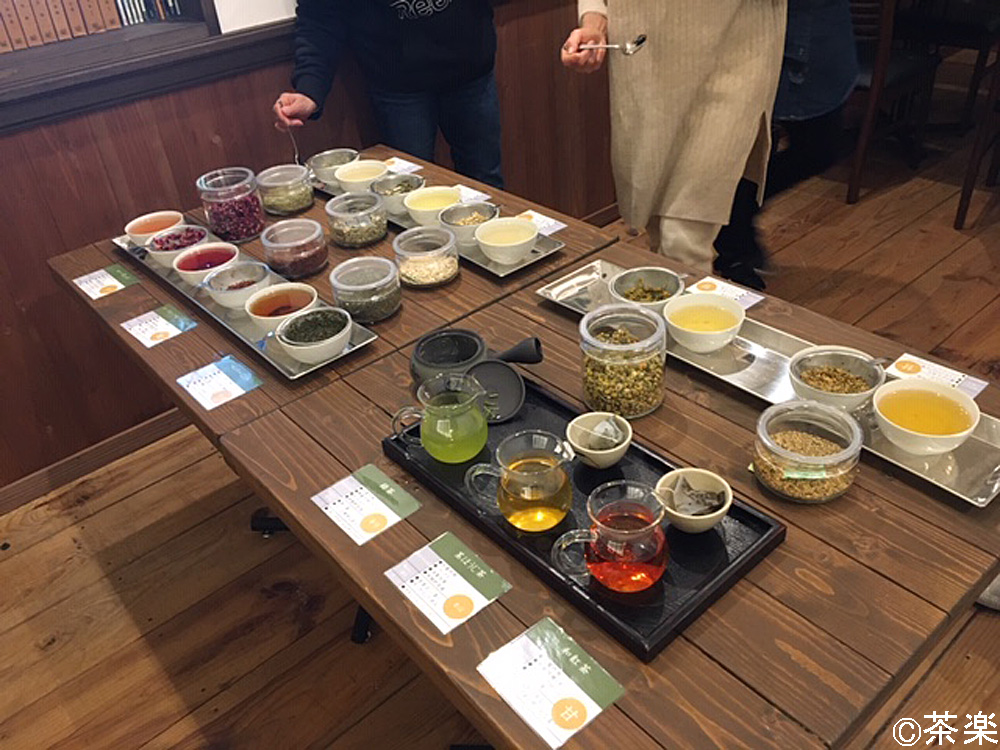 Shizuoka has many tea-producing regions, and they taste completely different from each other. It would be an interesting idea to compare various teas and find out which region you prefer, but I have not yet had the opportunity to do so.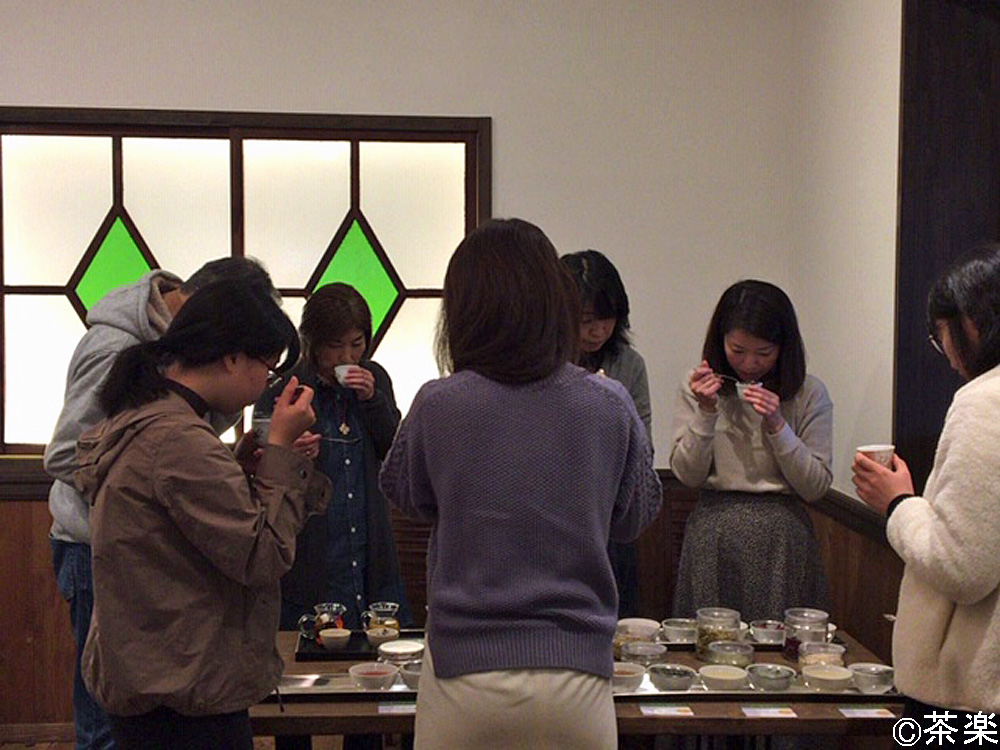 On the other hand, when I went to tea stores in Tokyo, they were holding events to compare 87 Darjeeling black teas. I also wanted my customers to experience the fun of tea, so I started an event to compare teas from different tea-producing regions in the prefecture. That was the beginning of the current hands-on class.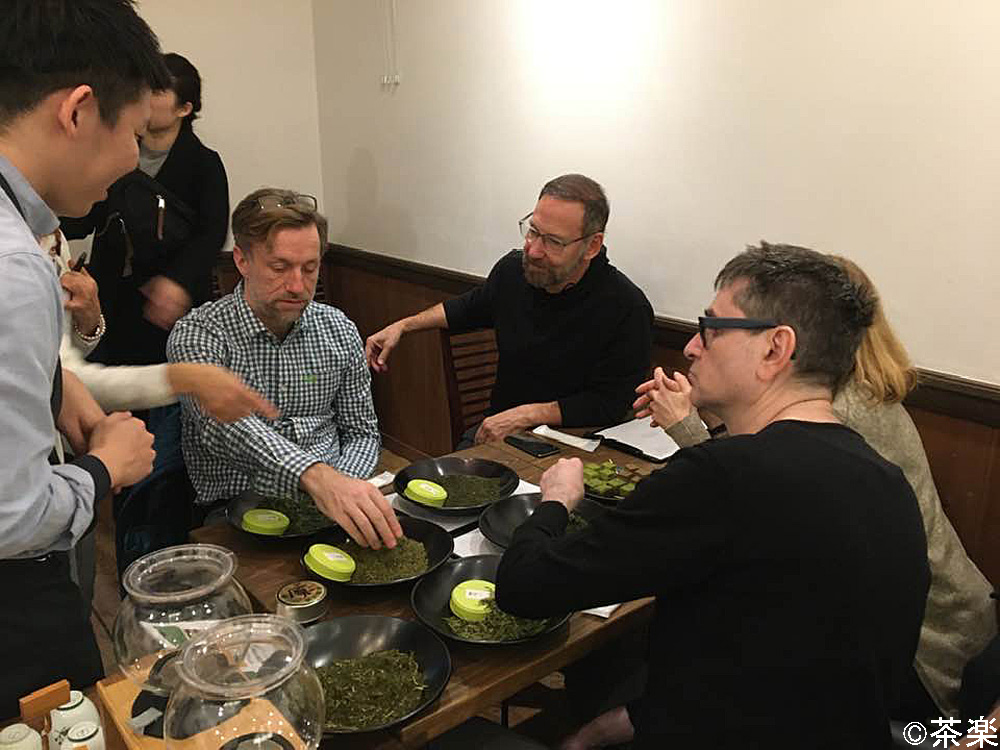 We accept a limited number of people for hands-on tea classes, and we also regularly hold classes for our customers in the Kanto/Nagoya area. We offer a variety of classes, such as tea tasting, fruit tea making, herb blending, etc., depending on the season. (Currently closed. For information and registration, please visit Chaluck's social media.)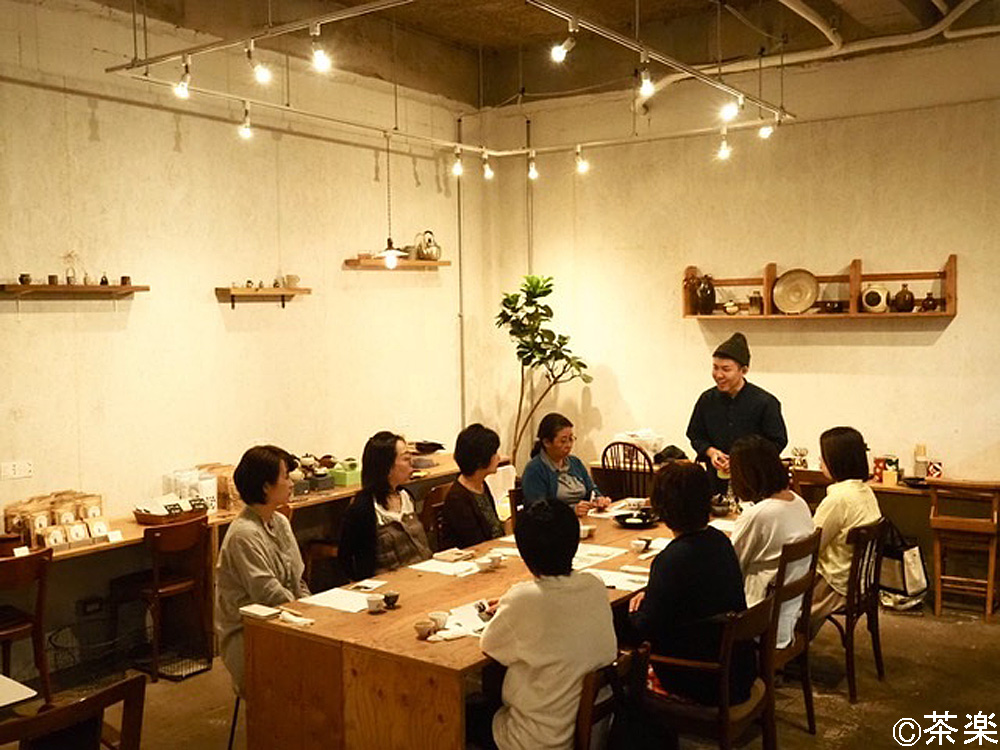 The origin of the name "Chaluck" and our mission as a tea wholesaler in Shizuoka
I love the name "Chaluck," which was given by my father because it expresses our desire to be a place for customers to experience the joy of tea, rather than just be a place to buy or sell it.
I personally believe that it is my mission as a person involved in the tea business not only to make and sell delicious tea, but also to communicate "the joy of tea, the need for the time and space for tea, and how to enjoy it."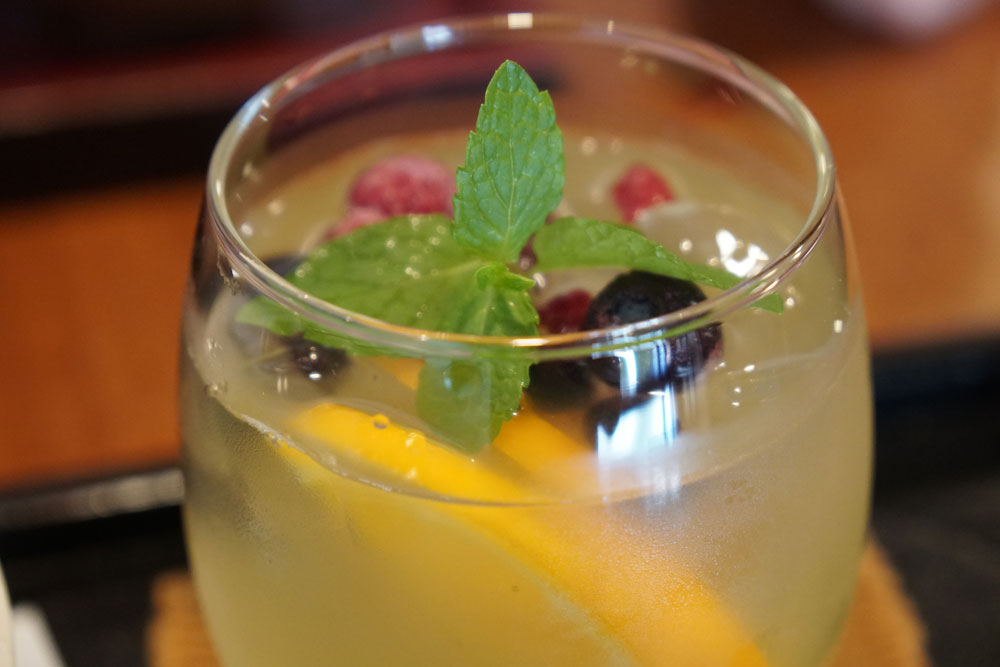 At Chaluck, we provide a kyusu teapot and tea leaves, explain the reason why the tea is so delicious and invite customers to brew the second cup of tea themselves! Sometimes we develop menus with a slightly different perspective, such as our Shizuoka Hojicha Sangria or Shizuoka Fruit Tea.
As a modern wholesaler, we hope to continue to create new value for Japanese tea together with our customers through the Japanese Tea Cafe Chaluck and hands-on tea classes.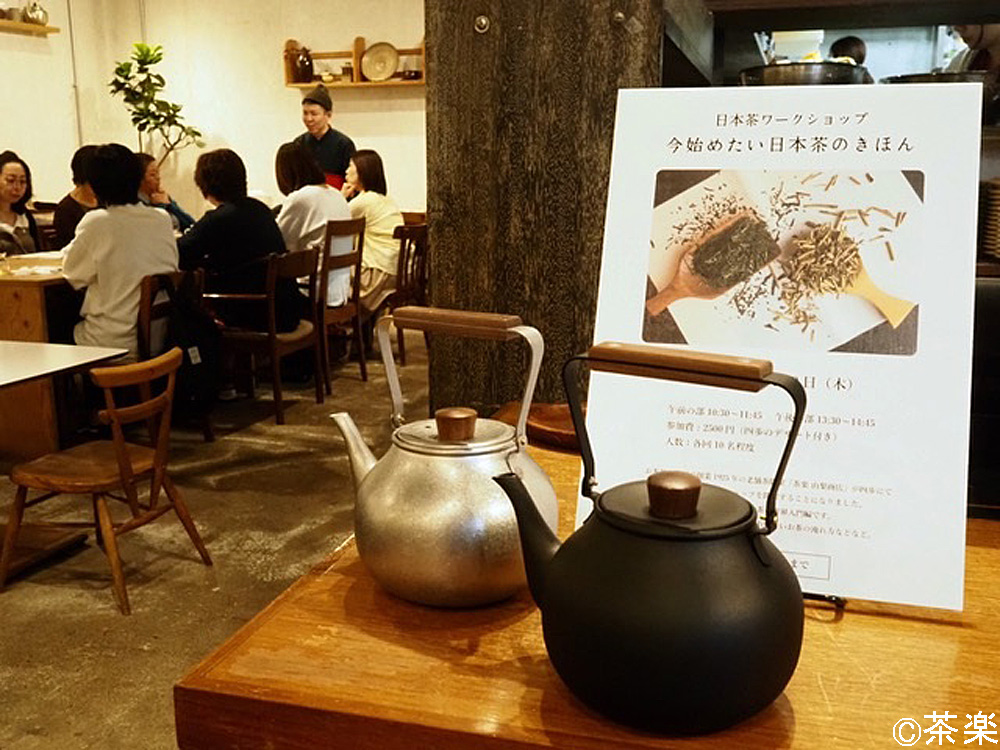 About Chaluck・How to Purchase・About Tea Event~
Address
158-1 Okitsu-Honcho, Shimizu-ku, Shizuoka City, Shizuoka Prefecture, 424-0205, Japan
Website

How to Purchase

About Tea Event

http://chaluck.jp/

↑Access the link to purchase Chaluck's tea.

Booking forms for tea events are available on the website during the tea events.
The links will be provided.
Information on the events will be distributed via social media at any time.

Regarding events for non-Japanese speaking people, Chaluck accepts them if they are accompanied by an interpreter.
Currently under suspension. As soon as it resumes, the notification will be given via social media.
Please note that Chaluck does not arrange any interpreters or pay any fees for interpretation.

SNS

https://www.instagram.com/chaluckwacafe/?hl=ja
Phone number
 +81-54-369-2301
E-money and credit cards
Available
Open
Lunch Time:11:30 to 14:00
Tea Time Menu is available from 10:00 to 17:00 (Last Order: 16:30)
Shop: 9:00 to 18:00
Closed
Please check the schedule on Chaluck's website.
Parking lot
available (Over 8 cars)
access
Get off at Okitsu Station on the JR Tokaido Main Line.10 mins walk.
Exit at the Tomei Shimizu Interchange, go through the Seishin Bypass toward Numazu, cross the Shinkansen guard, and drive down at the Seiken-ji Temple Ramp Way. Turn right at the intersection of MaxValu Okitsu store and turn left at the next traffic light.
| | |
| --- | --- |
| Writer | Norikazu Iwamoto |
| Career | Ochatimes chief editer.Meeting with Vice Governor of Shizuoka prefecture. Judge of Fuji country 100 tea's award in 2021,2022.Ocha Times link introduced at website of World O-CHA(Tea) Festival 2022, Tea Science Center and Ministry of Agriculture, Forestry and Fisheries. |
| | |
| --- | --- |
| English translator | Calfo Joshua |
| Career | Born and raised in England, living in Japan since 2016. Studying arboriculture in Shizuoka Prefecture whilst operating his landscape business Calfo Forestry. Appreciating the nature of Japan and the culture that places such importance in it. |
Related articles