Go to Japanese page
Gyokuro-no-Sato is located in the Asahina area, a place full of nature belonging to Shizuoka Prefecture
The Chanohana-tei (restaurant), an insect museum, and Bussan-kan (local product promotion center) are located on the same side as the Gyokuro-no-Sato Roadside Station, and the Hyogetsu-tei (teahouse) and Japanese garden are located across the Asahina River.

What is Gyokuro?
Gyokuro is a type of Japanese green tea. It is prepared using relatively low-temperature water to create strong umami (savory sweetness).

In Asahina district in Okabe, 90% of tea plantations are shaded. Shading is covering the tea leaves to block sunlight. When tea leaves are exposed to a lot of sunlight, bitterness increases. Shading helps tea leaves grow soft and large, reducing the bitter tannins and increasing the amount of amino acids that have umami. "

The taste is very different from the Japanese standard green tea, Sencha.
↓ You can buy Gyokuro tea leaves and teapots specially designed for Gyokuro at Gyokuro-no-Sato. You can get an instructional manual for the preparation of tasty Gyokuro tea. The manual provides detailed instructions on how to brew, the appropriate water temperature, and steeping time, so anyone can easily enjoy delicious Gyokuro at home.

Bussan-kan sells local products, including fresh agricultural products and Gyokuro tea.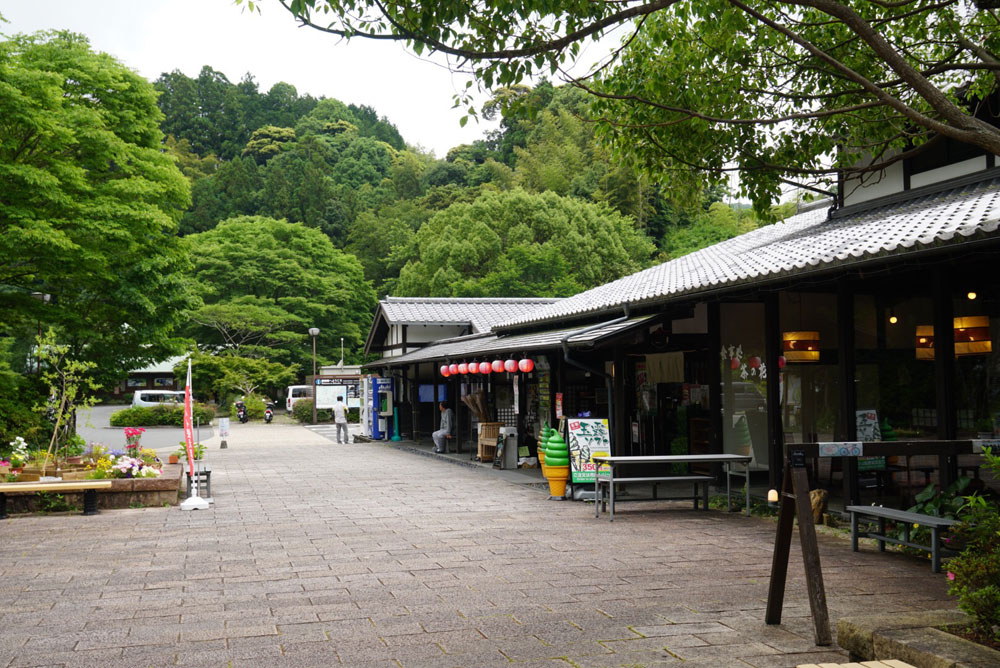 ↓Okabe's specialty, Gyokuro Soft Ice Cream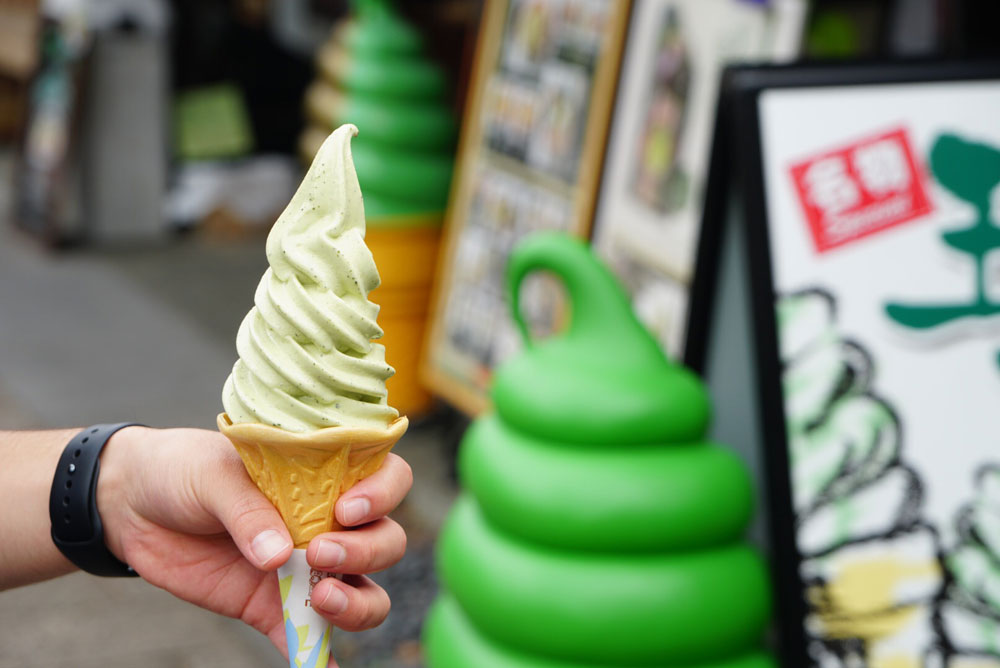 ↓At Bussan-kan, which is located on the same side as the Gyokuro-no-Sato Roadside Station, they sell local products such as Gyokuro, other Japanese teas, local sake, and fresh agricultural products.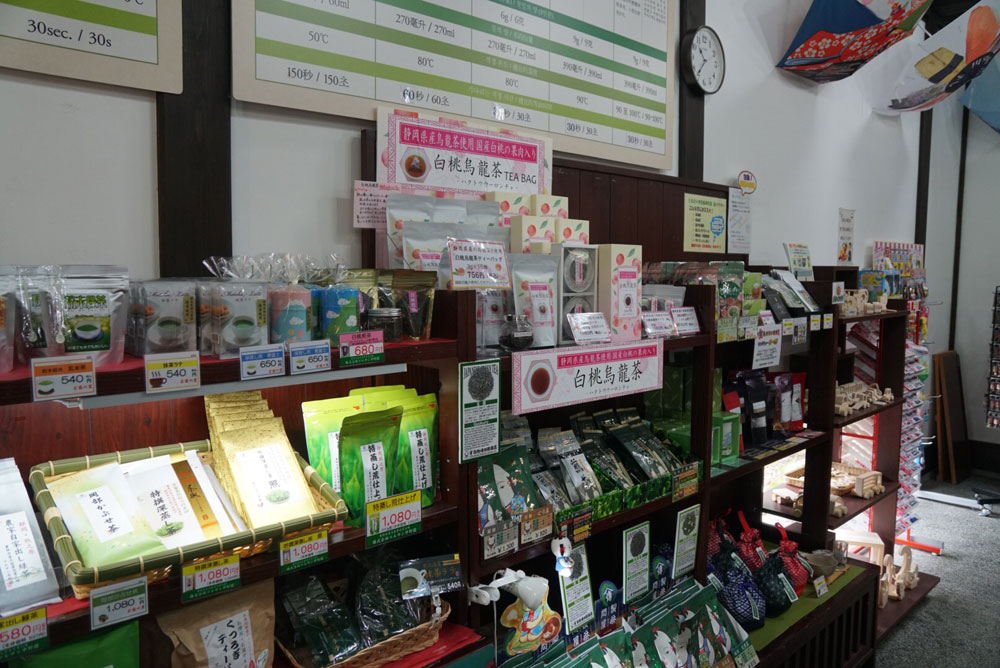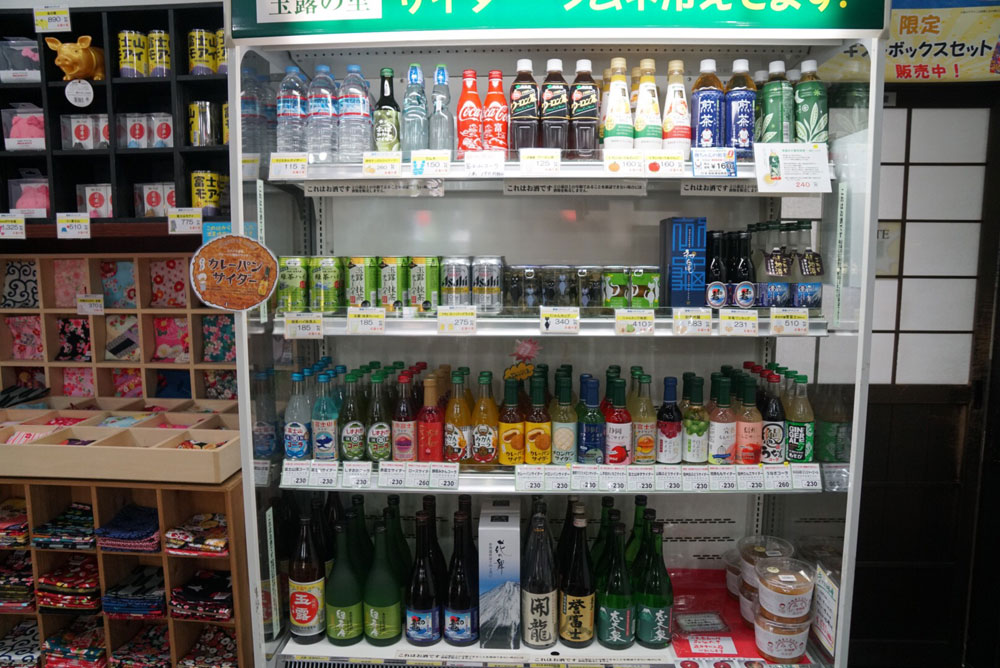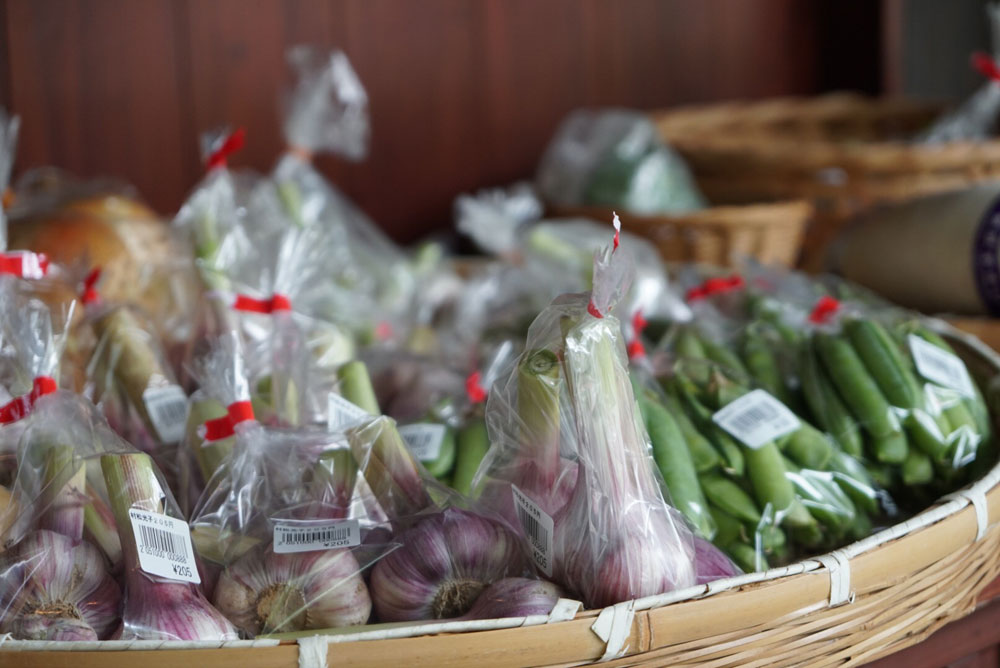 The restaurant 'Chanohana-tei 'offers expertly produced Japanese food, using local ingredients and products, including Cha Soba (Soba noodles infused with green tea).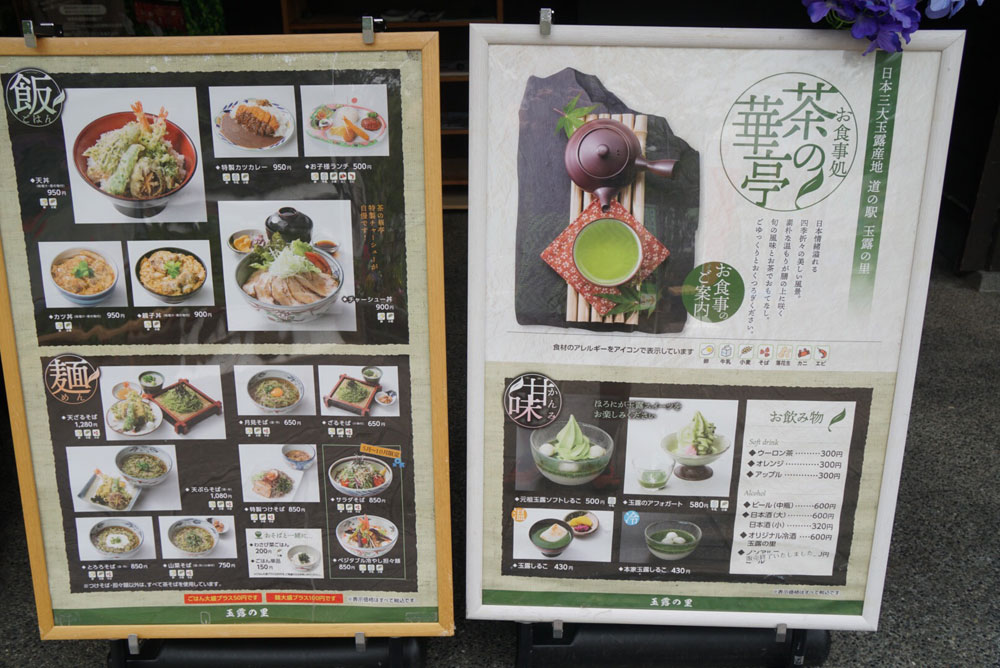 ↓Tempura Soba (Hot soba-noodle soup and tempura)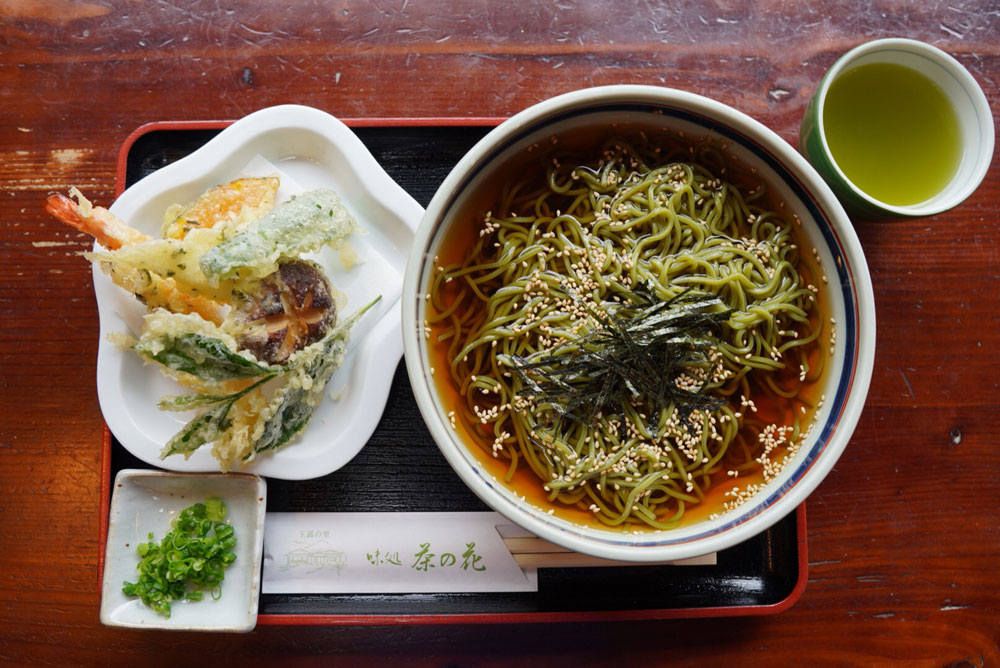 ↓Tenzaru Soba (Chilled soba-noodles and tempura)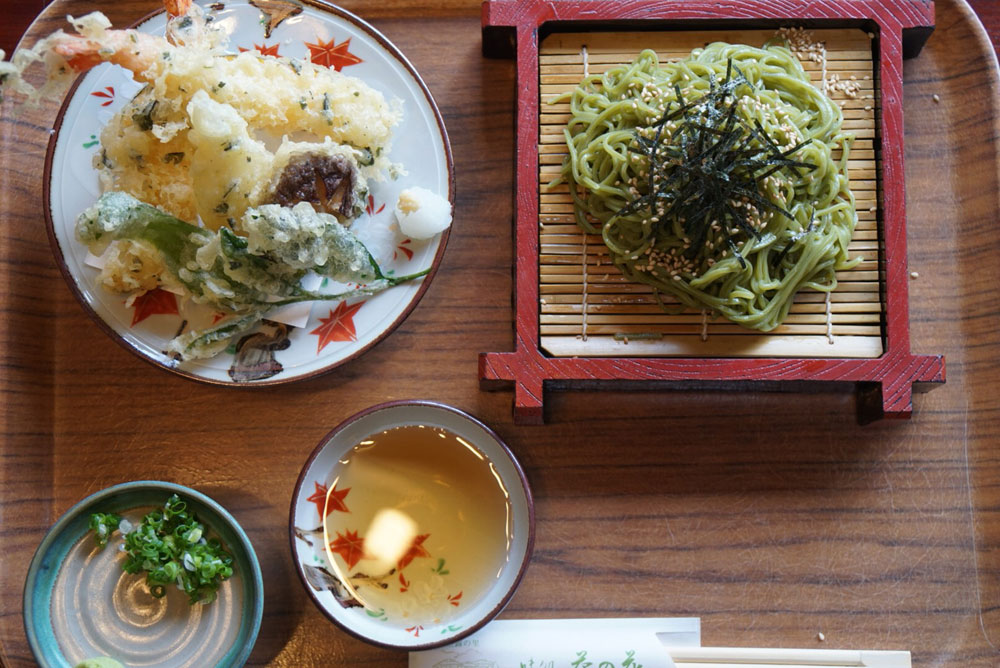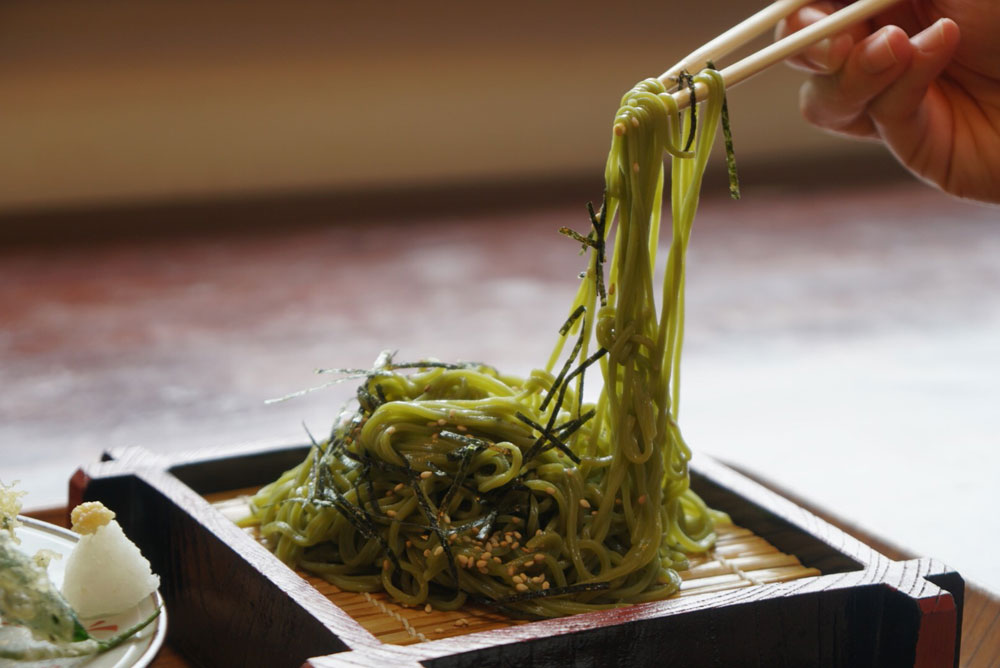 ↓Gyokuro Affogato (Ice cream dessert with hot Gyokuro syrup)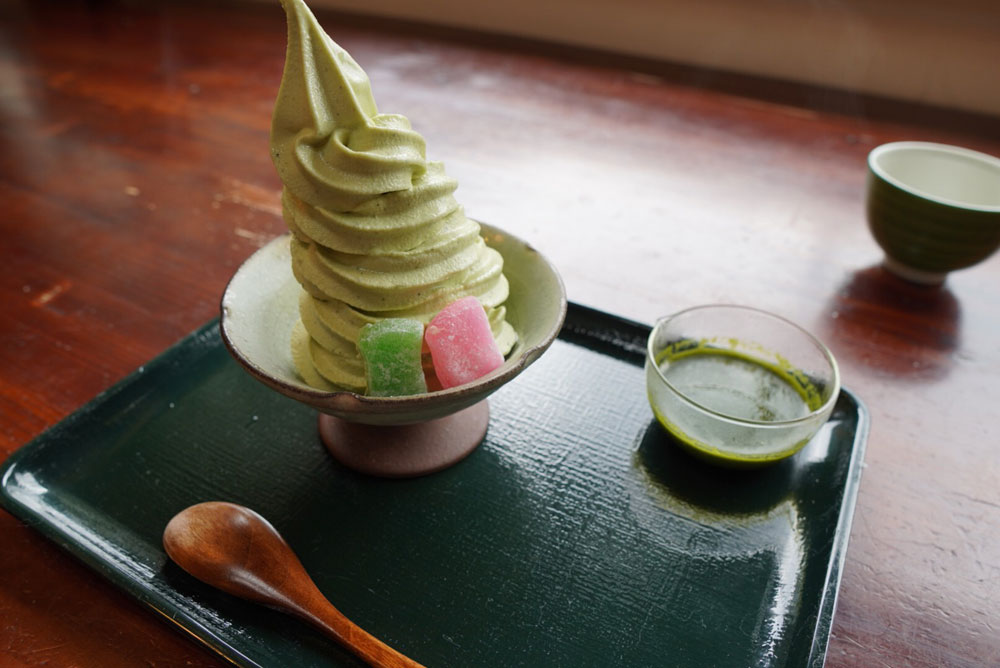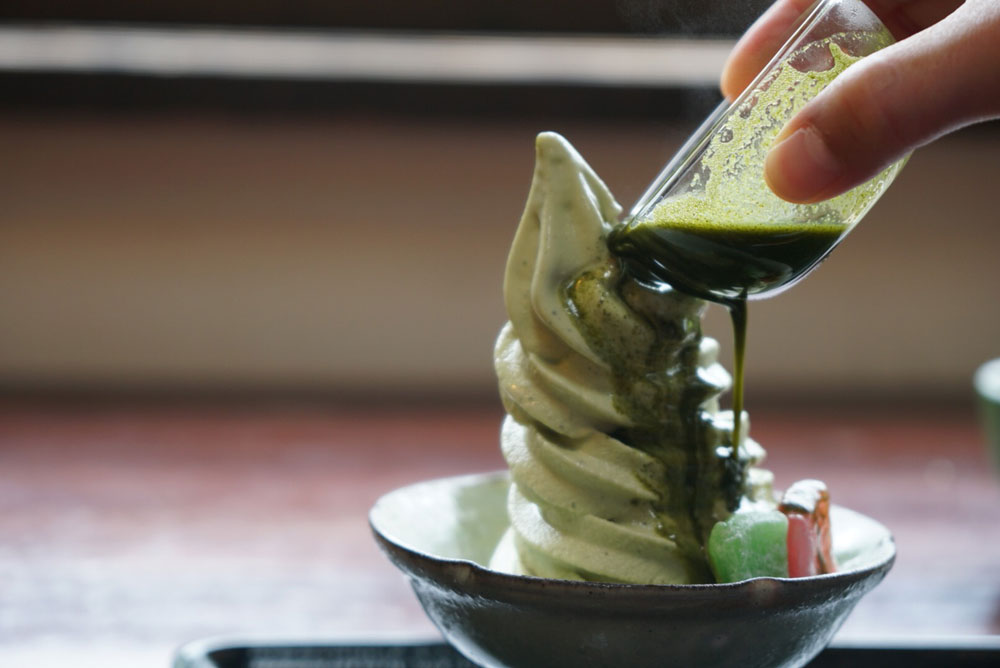 ↓Gyokuro Shiruko (Sweet porridge of Gyokuro with a piece of rice cake called "Mochi")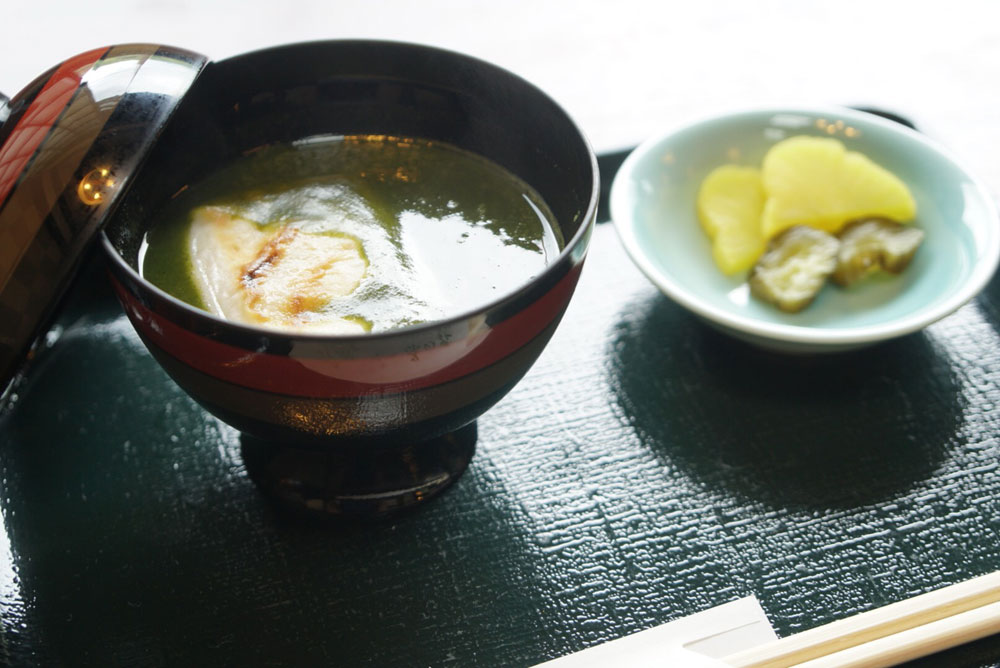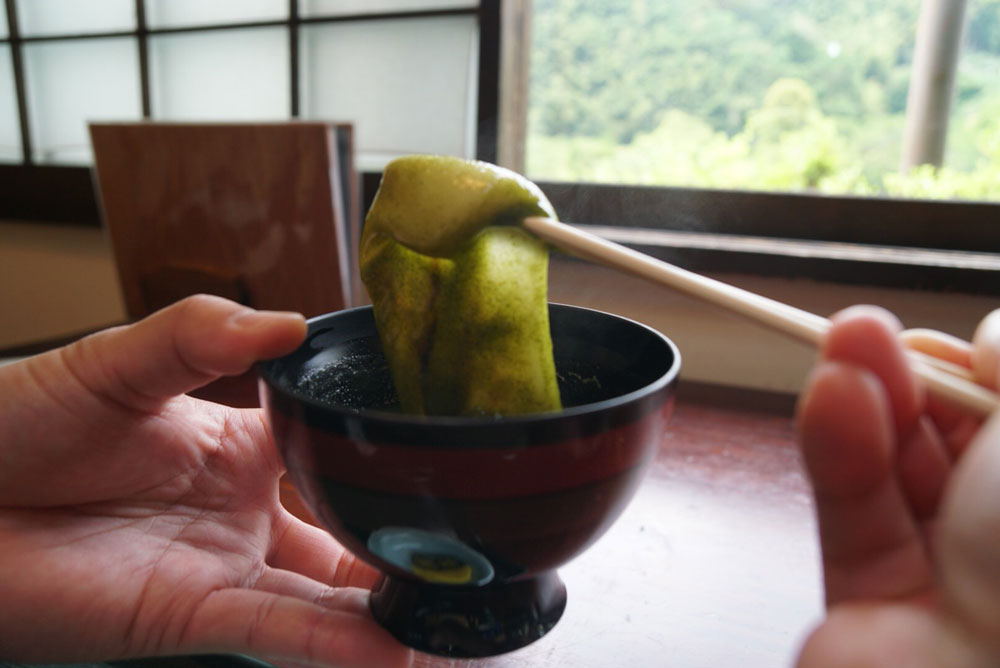 ↓Afterward, you can also enjoy visiting the Insect Museum.Even though the Insect Museum and the restaurant are located on the same side of the river, I felt that the museum building was located as far from the restaurant as possible. You need an admission fee to enter the museum. If you are an insect lover, don't miss a visit to the Insect Museum before or after your meal at Cha-no-Hana-tei.

Hyogetsu-tei, where you can relaxingly enjoy authentic Gyokuro and matcha tea from tea leaves produced in the Asahina area.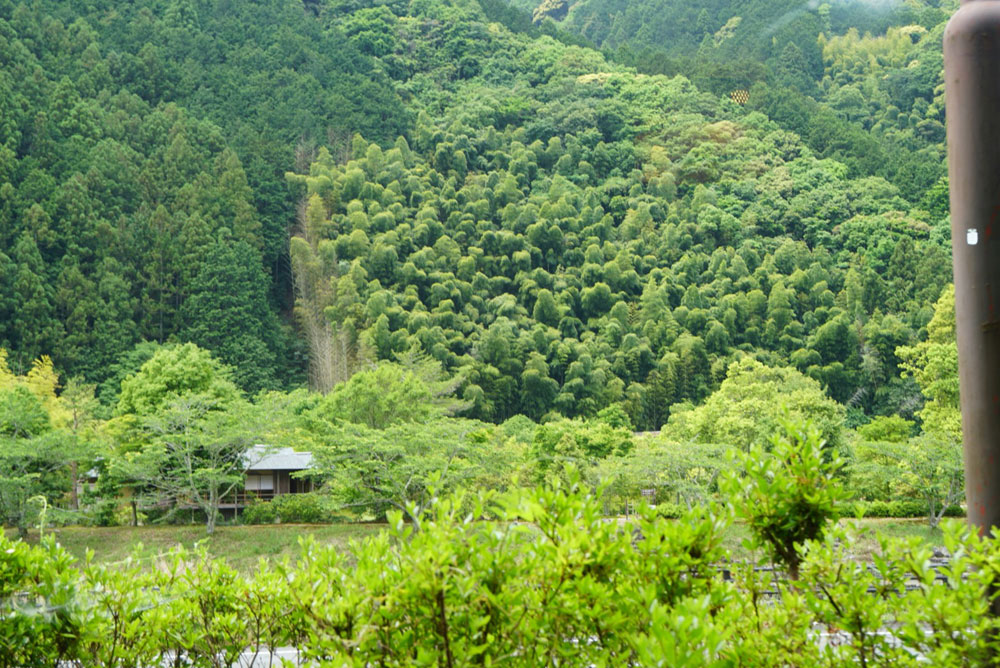 ↓The bridge to the opposite bank of the Asahina River

↓When you cross the bridge, you will find a beautiful Japanese garden with seasonal flowers throughout the year. Those flowers are suitable for tea ceremonies.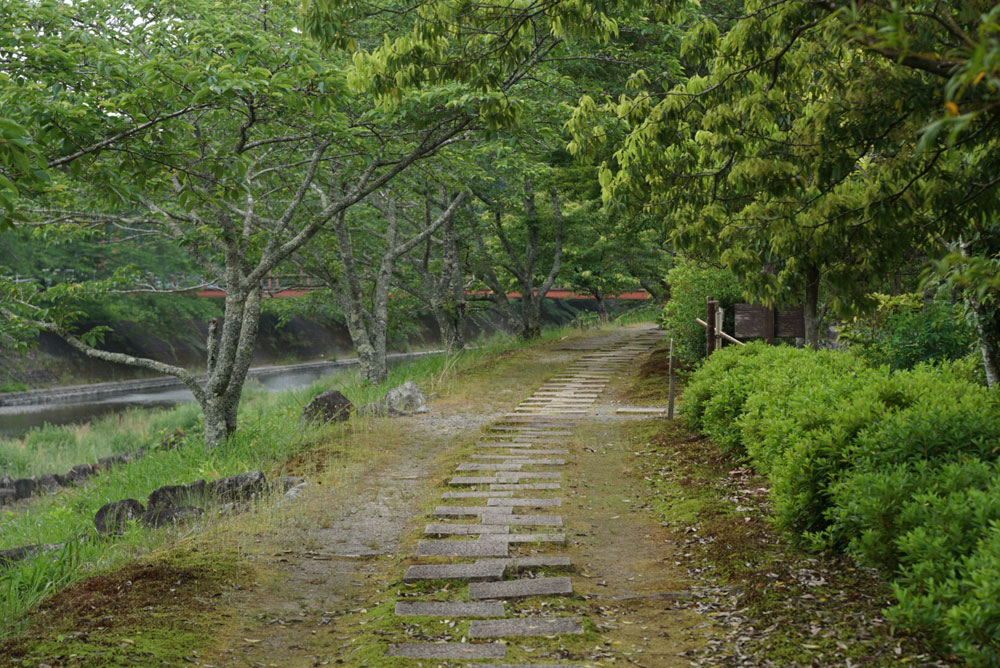 Please purchase a ticket for the tea ceremony experience at Hyogetsu-tei.
Please enjoy the mellow taste and unique scent of the finest Gyokuro or Matcha with various creative Japanese sweets in a tranquil atmosphere.

Hyogetsu-tei also has a big room with chairs. Even if you don't know the traditions of a tea ceremony or can't sit in Seiza-style, you can still enjoy authentic tea there.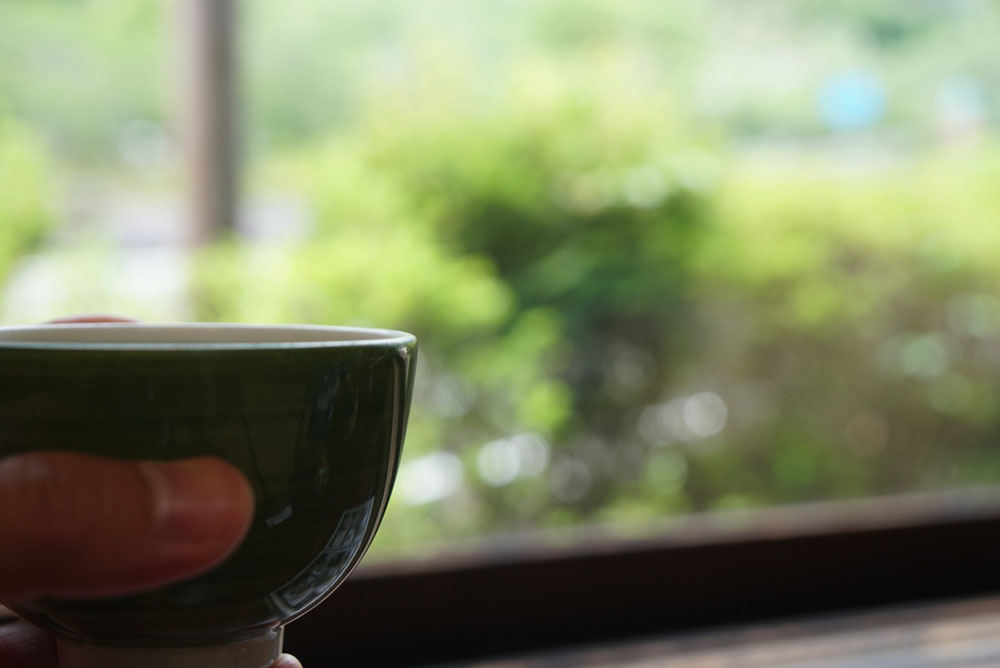 There are bus tours that visit this location during the season. Many tourists visit Gyokuro-no-Sato to enjoy its beautiful Japanese garden and the finest Gyokuro.
About Gyokuro-no-Sato/

How to Purchase
Address
1214-3, Okabec-cho Nyufune, Fujieda City, Shizuoka Prefecture, 421-1115, Japan
Website
http://shizutetsu-retailing.com/gyokuronosato/
Telephone
+81-54-668-0019
E-money and credit cards
Available
Open
Hyogetsu-tei (Teahouse) / 9:30 to 17:00 (Last entry is until 16:30)
Note: Opening hours may change in the winter.

Chanohana-tei Store / 9:00 to 17:00  Note: Opening hours may change in the winter.

Chanohana-tei Restaurant / 11:00 to 15:00(Last order is at 14:30)

Closed
End of Year and New Year holidays (December 28th to January 2nd)
Parking
Available(over 10 cars)
Access
By car
About 10-minute drive from Fujieda-Okabe IC of Shin-Tomei Expressway
About 20-minute drive from Yaizu IC of Tomei Expressway
By bus
Take the Shizutetsu Justline Bus Chubu-Kokudo Line from JR Shizuoka Station and get off at "Fujieda City Hall Okabe Branch Office" to transfer to the Fujieda city bus and then get off at Gyokuro-no-Sato.
Related articles