Yabuzakien talks about making the highest quality gyokuro and aiming for the world market【Asahina Gyokuro and Matcha, Shizuoka Prefecture】

Go to Japanese page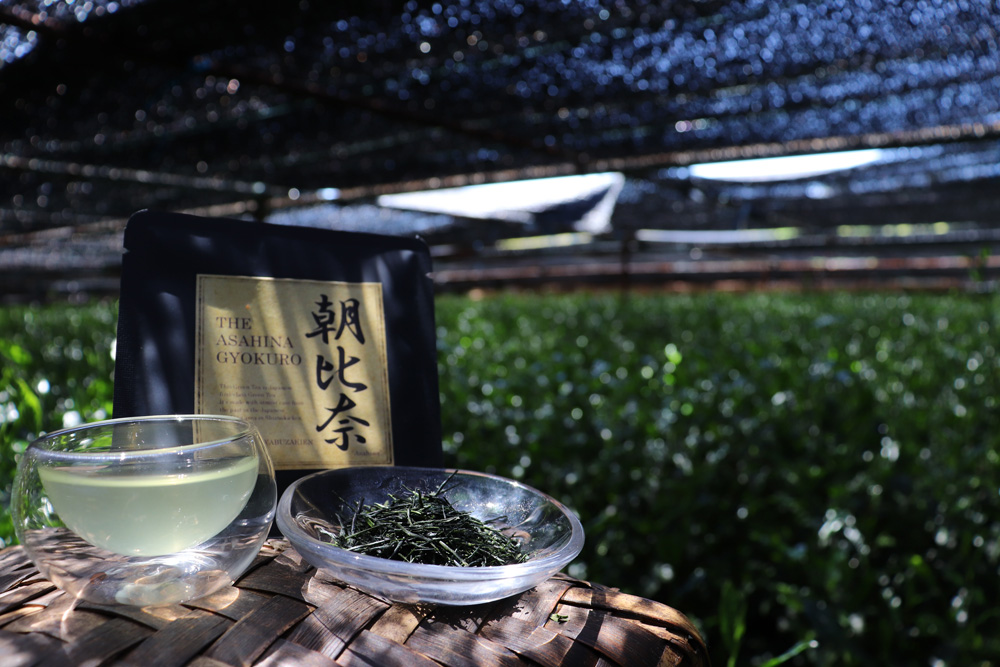 The Asahina region of Okabe-cho, Fujieda City, Shizuoka Prefecture, is one of the three major gyokuro production areas, along with Uji in Kyoto and Yame in Fukuoka. Gyokuro is a high-grade tea produced by blocking off sunlight for a period of time during the cultivation process to allow the tea leaves to accumulate a mellow aroma and powerful flavor components. Yabuzakien Co. Ltd. (incorporated in 2000) is a tea farm with a long history dating back to the mid-Edo period (13 generations), and has been producing high-quality gyokuro and matcha in the Asahina area.
In this article, we report on the appeal of tea produced in the Asahina region and the reasons Yabuzakien is now aiming for the global market, including an interview with the owner, Masayuki Yabuzaki.
About Yabuzakien
Yabuzakien Inc. grows, produces, and wholesales gyokuro and matcha teas in the Asahina area of Okabe-cho, Fujieda, Shizuoka Prefecture, and also retails at the Asahina gyokuro specialty store "como."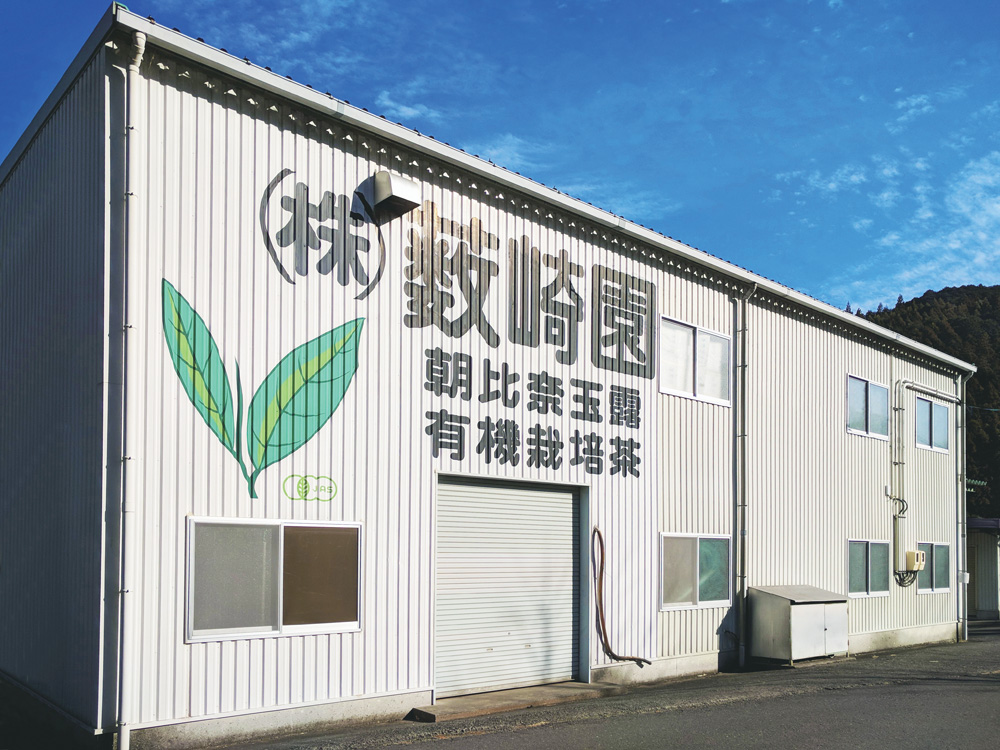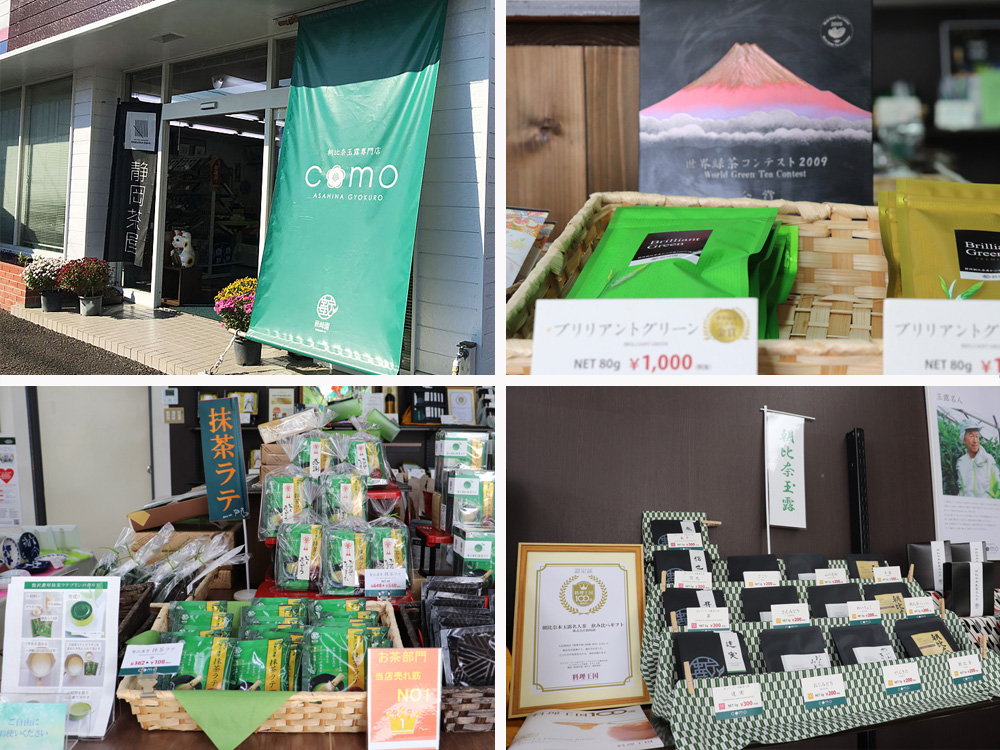 Before reorganizing as a joint-stock company in 2000, Yabuzakien was a self-grown, self-produced, and self-selling tea farm. The Yabuzakien family has been making gyokuro since the mid-Edo period, and Masayuki Yabuzaki, the 13th generation of the family, is currently the owner of the Yabuzakien farm.
Why Gyokuro has a strong flavor and mellow aroma
Gyokuro is a high-grade tea with a strong flavor, sweetness, and mellow aroma. Its price range is the highest in the Japanese tea category.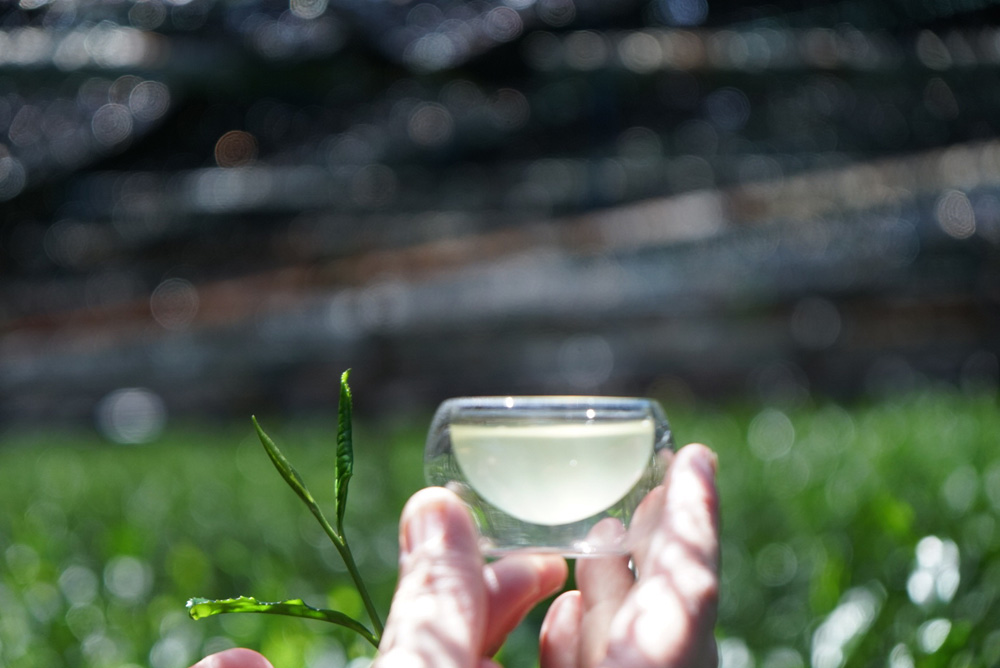 The strong flavor of gyokuro is due to flavor components stored inside the tea leaves during the cultivation process, achieved by covering the tea leaves from sunlight.
Special materials are used to cover the tea leaves, such as gauze and straw mats, are highly effective in blocking out sunlight and retaining heat.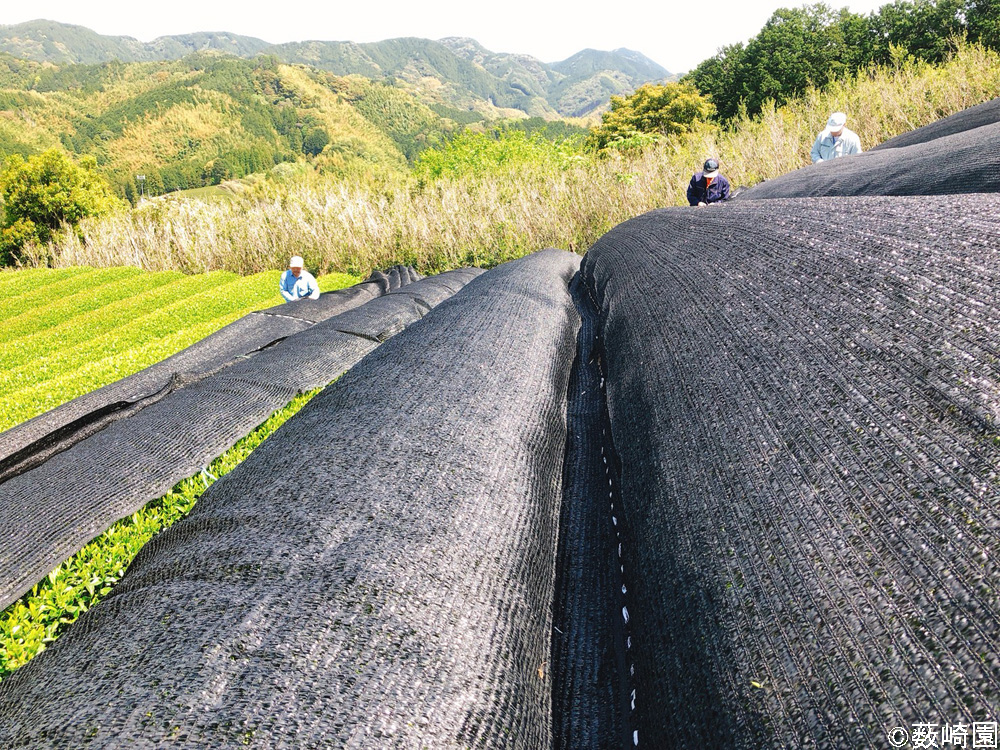 ▲Cold gauze(Kanreisha)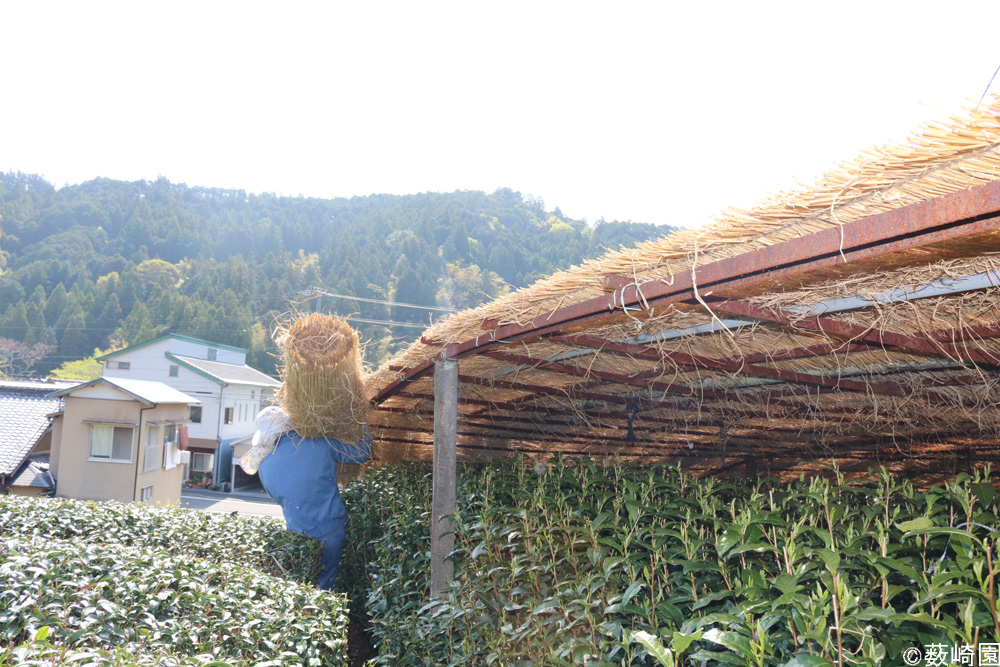 ▲Straw(como), a traditional covering made of woven straw, is still used today.
When the tea plant is hidden from sunlight, it becomes more vigorous and in its fight for survival produces more theanine, which is an amino acid and source of flavor.
Theanine changes into tannin when exposed to sunlight, which is the source of astringency and bitterness, but shading keeps theanine intact, reducing bitterness and astringency and producing a tea with a strong flavor and sweetness.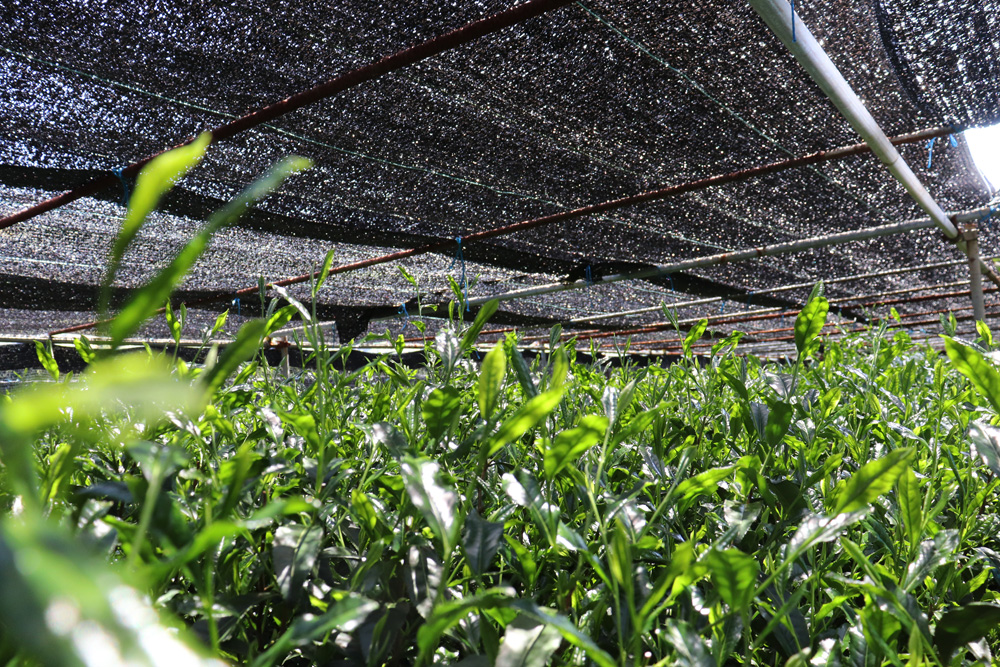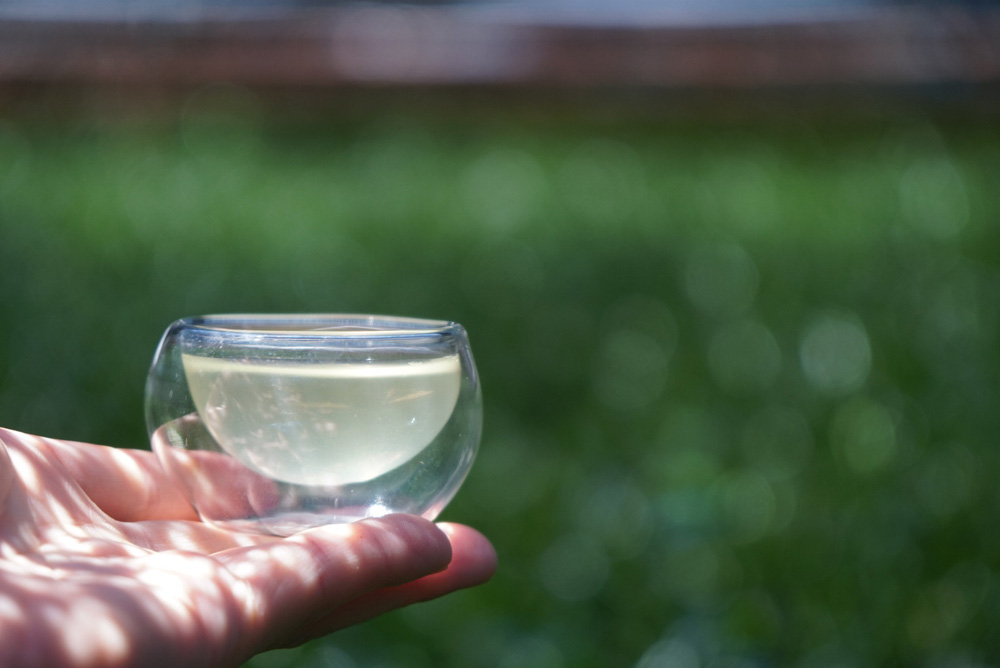 In the case of ordinary sencha, only "isshinniyou" (one stem two leaves) is plucked and harvested, but in the case of gyokuro, the "large soft leaves" at the bottom of the stem are what is sought for.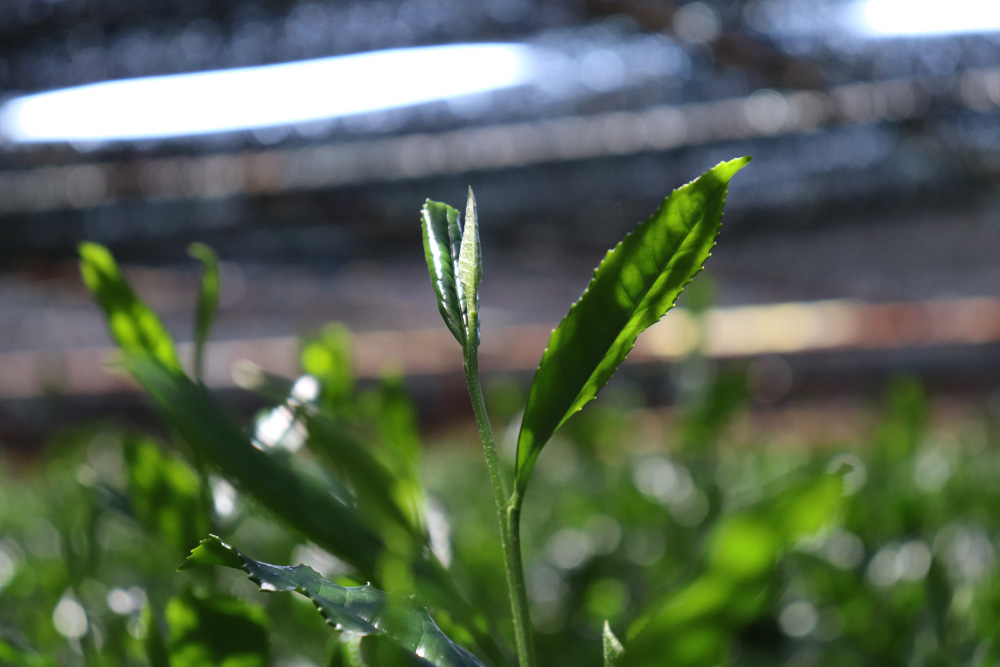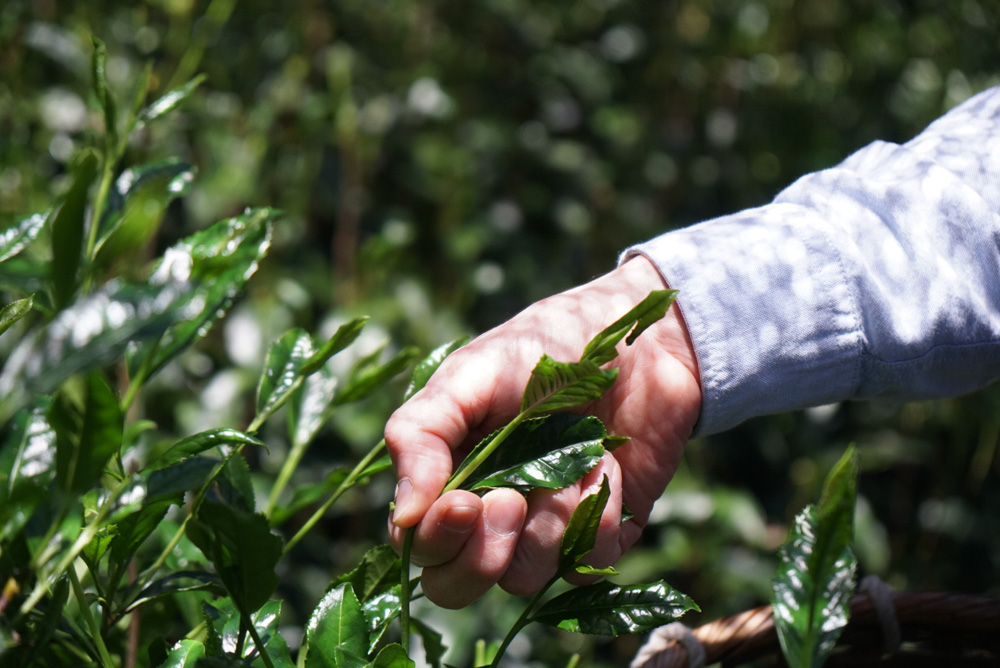 When using a machine to harvest the tea leaves, the stems are harvested along with the leaves, resulting in a mixture of different parts of the plant, which can lead to a cloying taste. However, by plucking each leaf by hand, only the best quality parts are selected, resulting in a better tasting tea.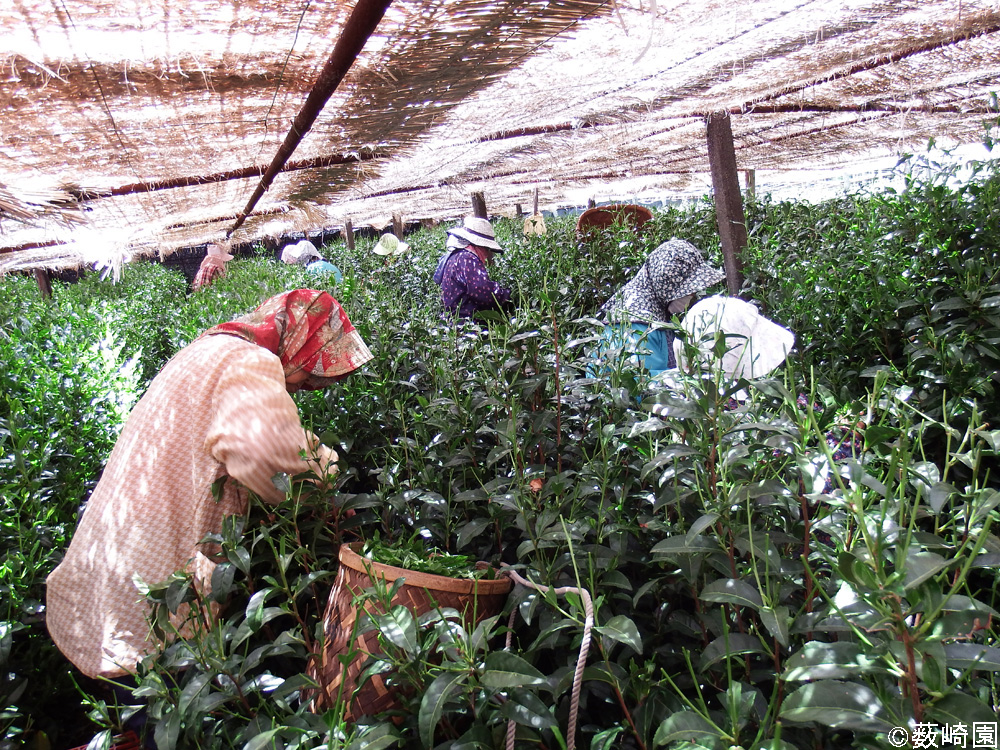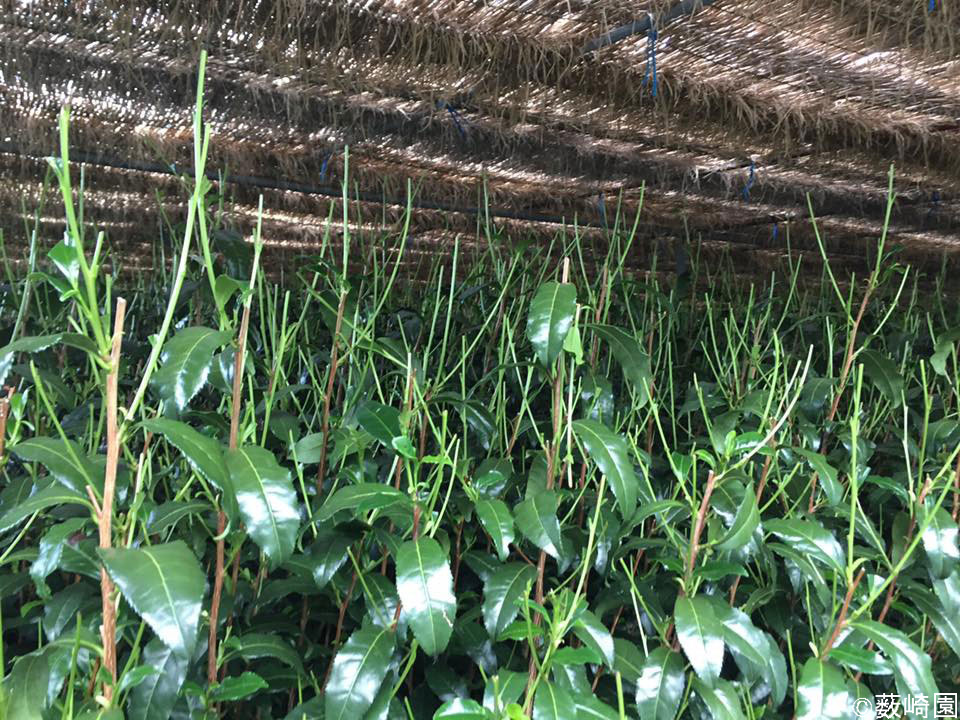 ▲Gyokuro after being picked by hand
The tea leaves that have been carefully cultivated under cover have an aroma called "ooika". This is the source of Gyokuro's distinctive mellow aroma, and is what gives Gyokuro its pleasant, lingering aroma in the mouth and on the nose.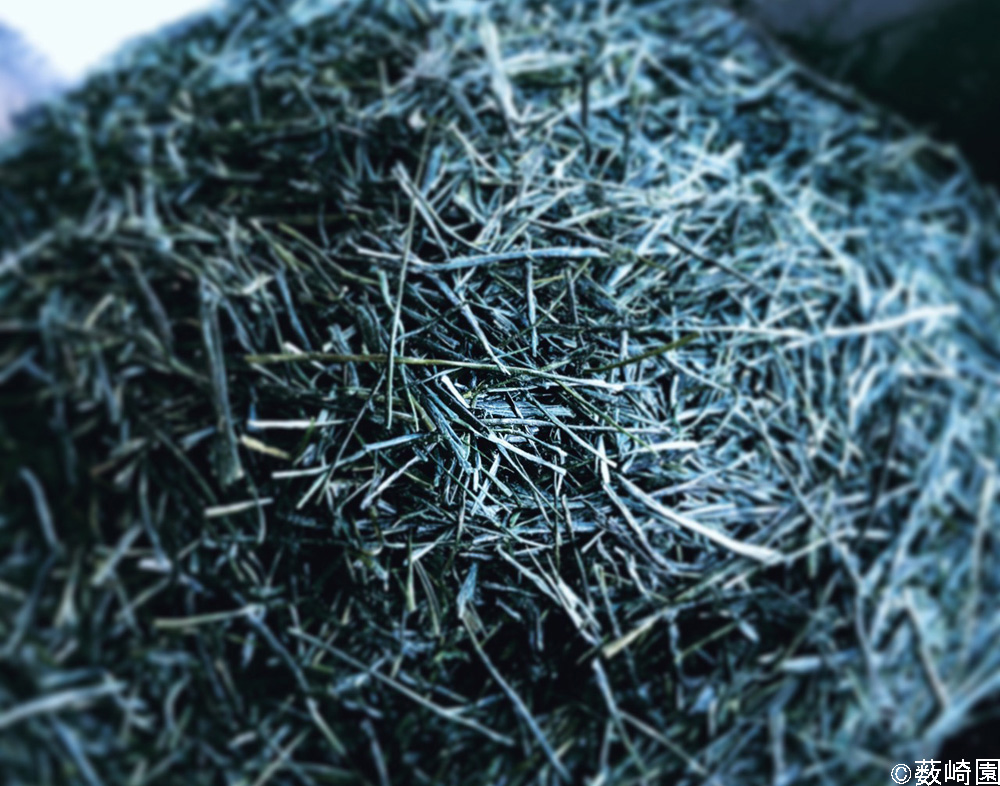 Suitable varieties for gyokuro in different regions
There are three major gyokuro production centers in Japan: Asahina in Shizuoka,Uji in Kyoto and Yame in Fukuoka.
The variety called "Saemidori" is suitable for Shizuoka Gyokuro. The varieties used for gyokuro in Uji, Kyoto include "Uji Midori," "Saehikari," and "Sami Midori," while the Kagoshima variety "Yutaka Midori" is used for gyokuro in Yame, Fukuoka.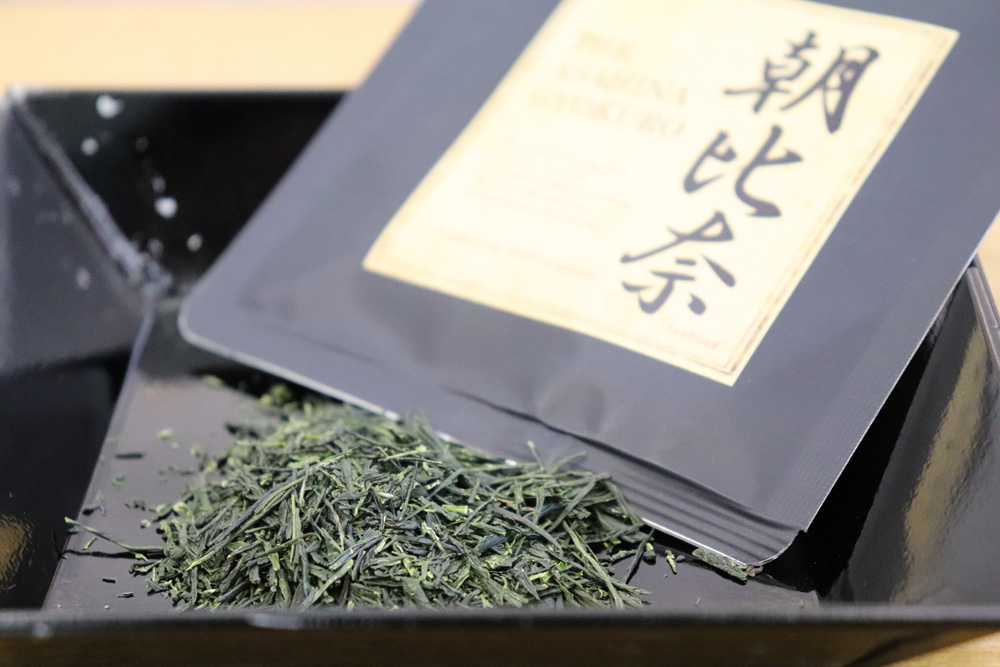 In the past, all of these varieties were lumped together and referred to as gyokuro, but nowadays, teas that are unique to each variety or each farmer, or so-called "single origin" teas, are becoming popular and are offered individually more often. 'Single origin" was originally a term used for coffee, but now it has become an established term for tea.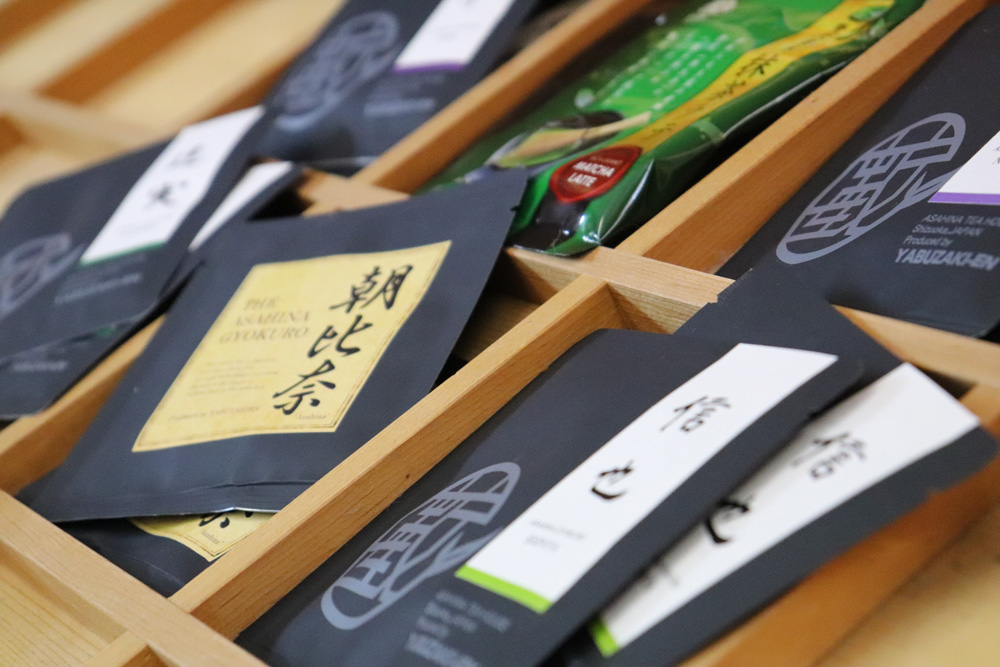 Interview: The appeal of Yabuzakien's Asahina gyokuro and why they are aiming for the global market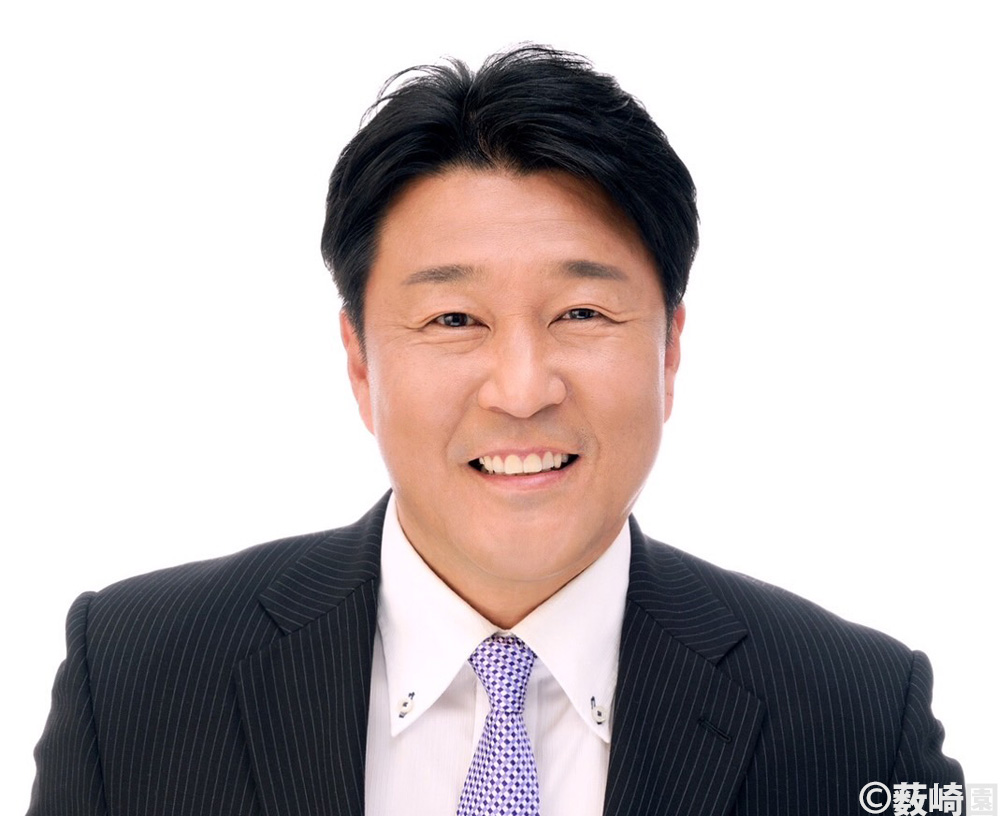 We interviewed Masayuki Yabuzaki, owner of Yabuzaki-en and Fujieda City Council member.
---
—Please tell us about the tea industry in the Asahina region.
Ninety percent of the tea plantations in the Asahina area are under cover, and even during the hot season from April to June, the area is cool, making it ideal for covered cultivation.
In the beginning, Yabuzakien brought the picked tea leaves to a neighbourhood factory and made tea together with the surrounding tea farmers. Since the neighbourhood factory is no longer in existence, we have now shifted to our own tea production with Yabuzakien's unique characteristics.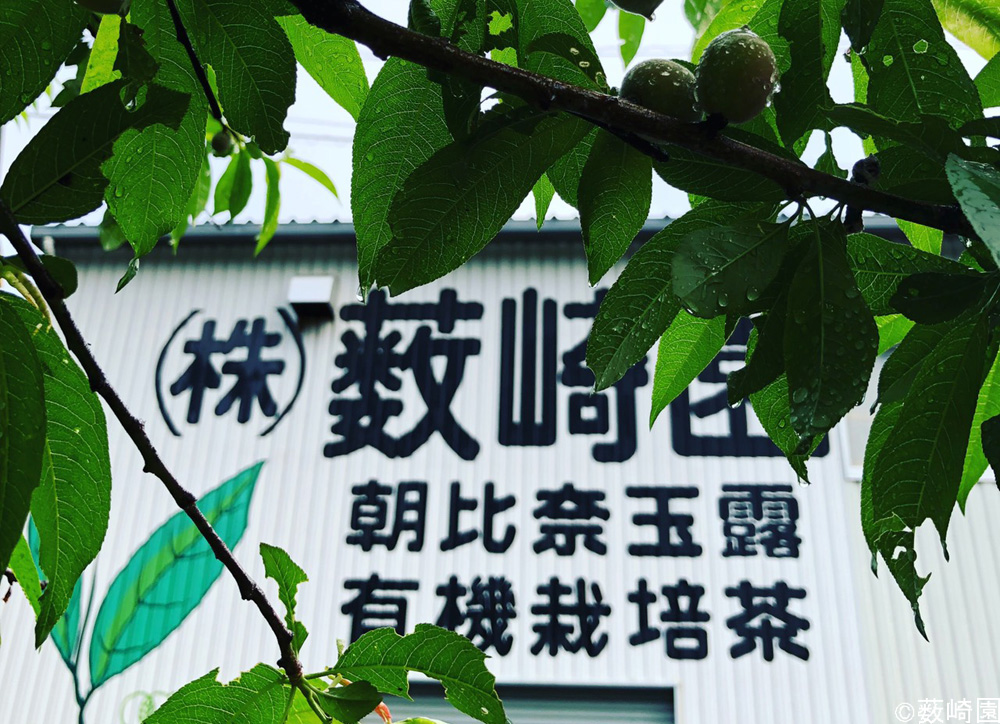 –Please tell us about the tea industry in the Asahina region.
Currently, there are two factories in the Asahina area: "Ryusei Green" and "Aohane Tea Studio Takumi." Both of them deal in "kabusecha" (covered tea), and there are no other large tea factories in the area. I think there are 5 or 6 more medium-sized farmers, all of whom are familiar with each other and are good friends (laughs).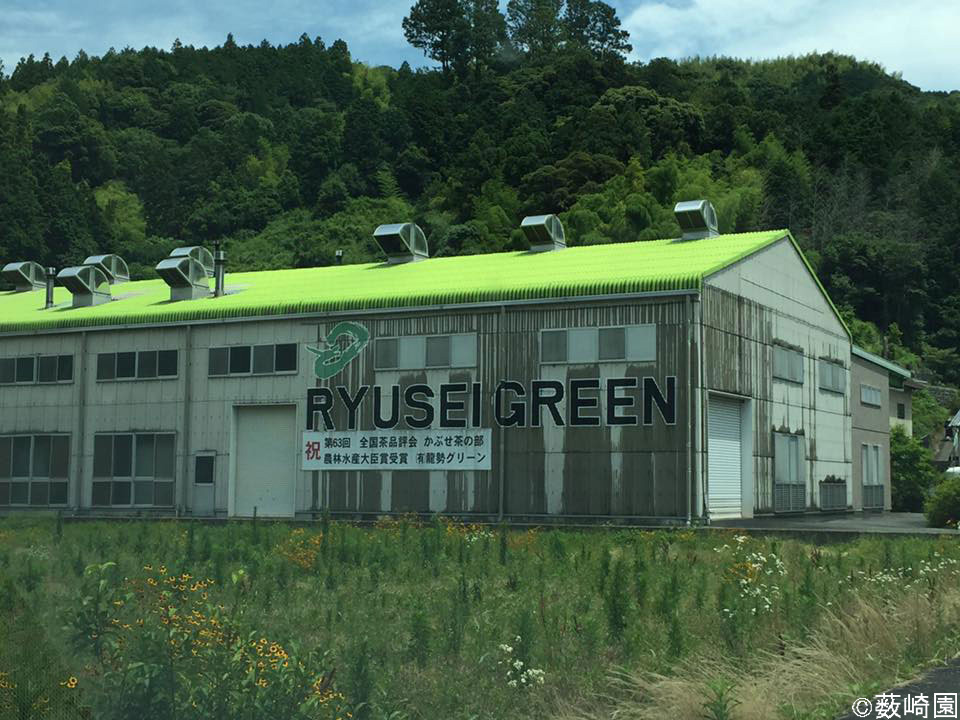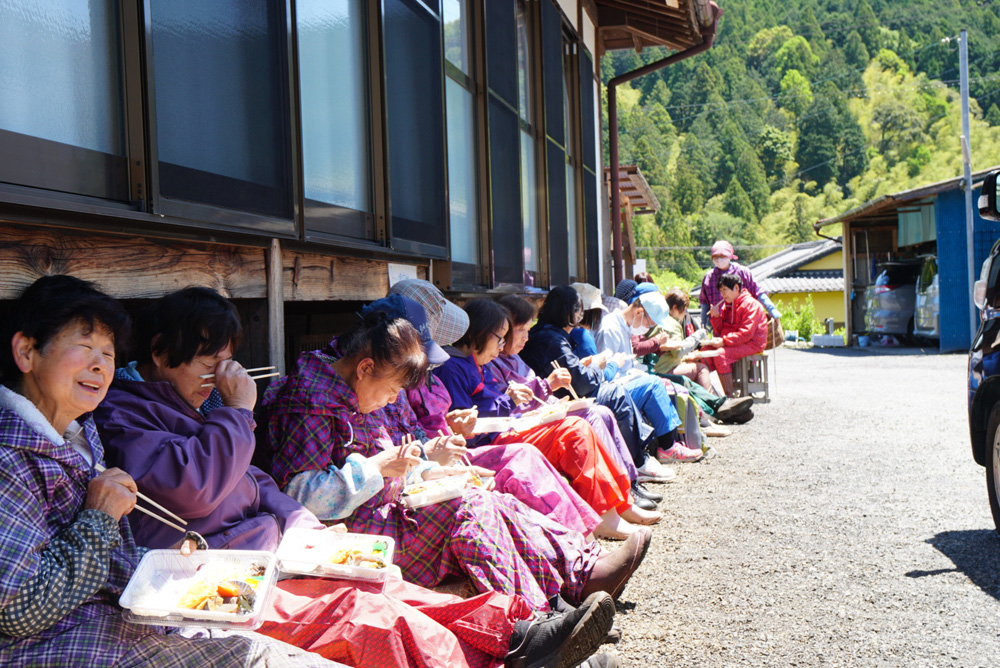 Nowadays, there is a trend toward multi-crop farmers because they cannot earn enough money just by growing tea. We too produce not only tea, but other crops as well.
–Do you grow other crops as well as tea?
Yes, we do. Roughly speaking, the farmers in this area have a yearly farming plan.
April and May: First tea season
May: Rice planting
June: 2nd tea season
July: 3rd tea season
September: 4th and final tea season
October: Rice harvest
October to December: mandarin oranges.
Bamboo shoots from February to April.
–Do you also grow bamboo shoots?
Bamboo shoots produced in Asahina are famous for their high quality. They are rarely sold on the market, however, because they are bought in bulk by traders in major consumption areas. For some reason, areas that produce good tea also produce good bamboo shoots. It is a mystery. (laugh).
The appeal of Yabuzakien's new brand Asahina Gyokuro
The soil quality along the Asahina River is good, and the regular fog and haze act as natural showers to maintain moderate humidity, which are perfect conditions for growing tea.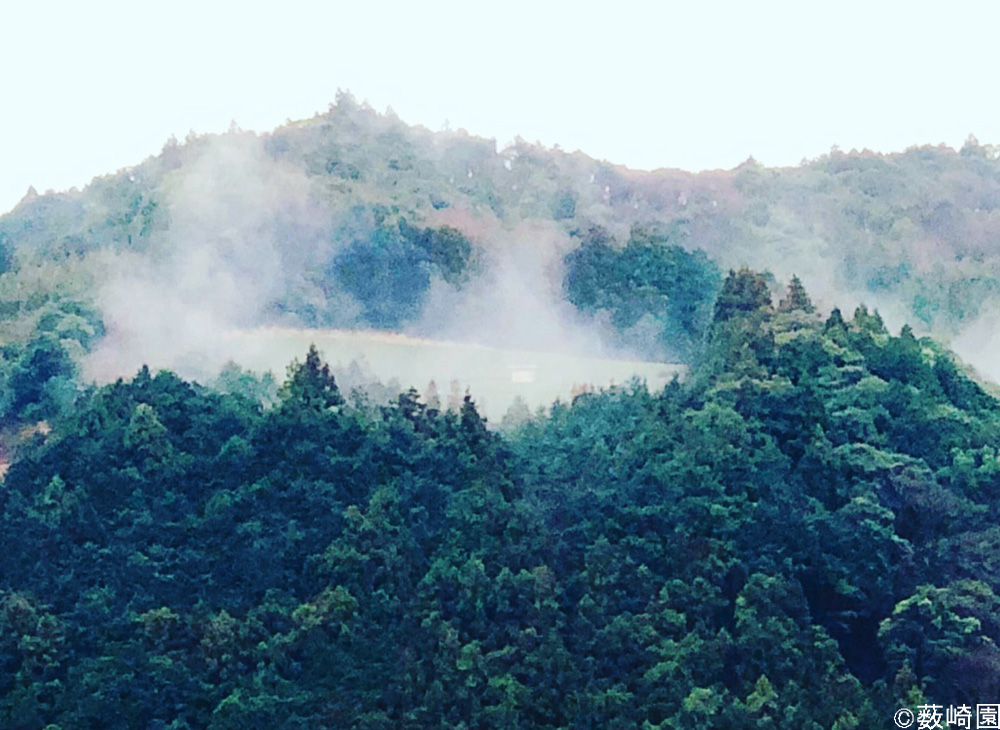 The tea from the Asahina area has a good reputation for its quality, and in the past, most of the tea from this area was brought to Uji in Kyoto. The tea was processed using Uji's production methods and branded as "Uji tea".
However, the labeling of production areas was revised, and it is now a requirement that tea from Mie, Shiga, Osaka, and Nara, all of which are adjacent to Uji, be labeled as "Uji tea". Since we can no longer sell tea from the Asahina area as "Uji tea," we decided to create a new brand called "Asahina Gyokuro."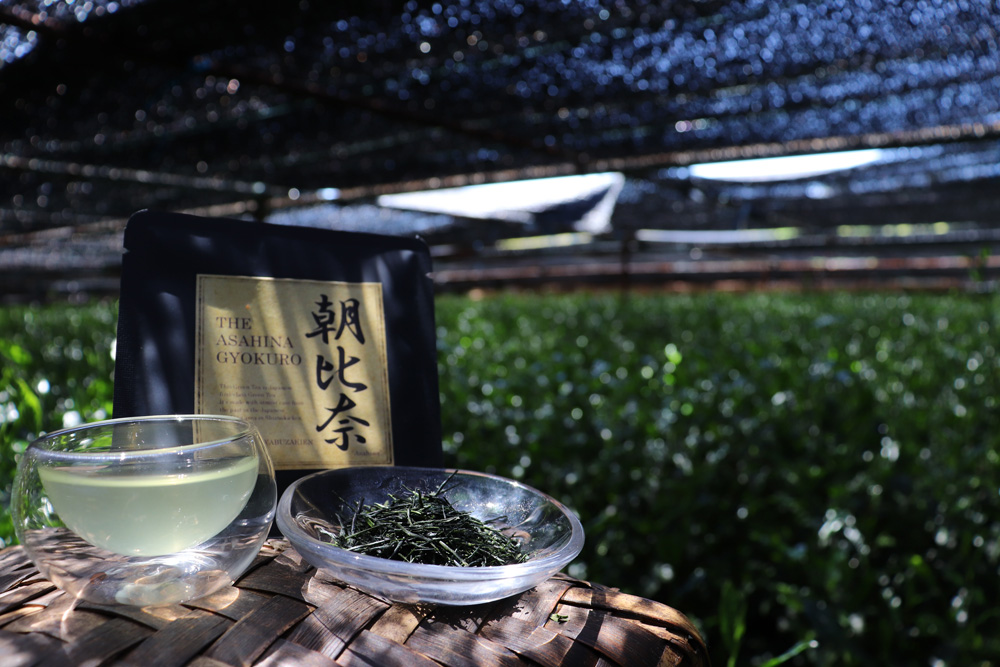 Aging the tea leaves produces a delicious gyokuro.
Generally, tea is at its best and most expensive during the new tea season in April and May. However, the characteristic fresh aroma of new tea is at odds with the aroma of gyokuro.
For this reason, gyokuro is not immediately finished from rough tea leaves (the raw, unfinished tea leaves that become the raw material for aracha), but is stored and laid aside for a while. As the tea withers over the fall and winter, it loses its fresh tea flavor. The aroma gradually approaches that of gyokuro, and the tea is finished when the time is right.
Normally, freshness is essential for new tea, so storing the tea and letting it wither is a process unique to gyokuro production.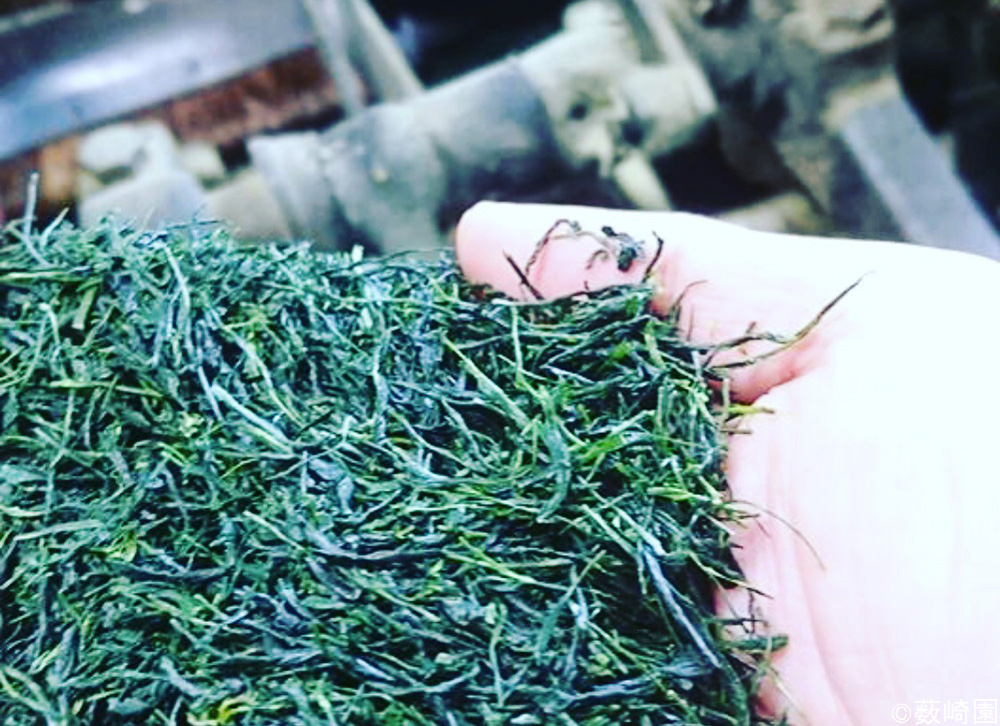 The finished gyokuro is stored and aged in an airtight container, which is how Yabuzakien sells its gyokuro. Gyokuro becomes even more delicious when aged, just like an old wine (laugh).
–If it is like wine, does Gyokuro also have a years that are hit or miss?
I think there is. For example, the gyokuro made in 2019 may not be very tasty because of frost damage. On the contrary, in 2016, we made a very good tea, so I think the gyokuro this year will be delicious.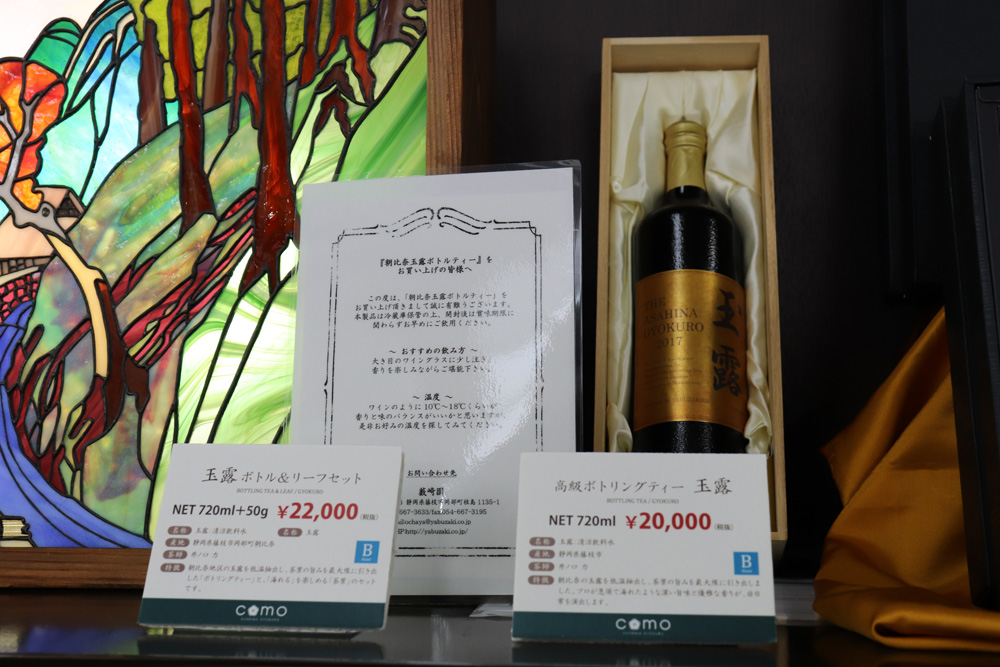 It is impossible to know how the taste is actually going to change with aging, so it is always fun to be able to taste it, but if you are someone like me who has been involved in gyokuro for decades, you can generally predict the taste without drinking it (laugh).
–Does that mean the price of Gyokuro in a good year is high?
That is not generally true. Generally speaking, tea tends to taste better when the climate is stable and there is a large harvest, but a large harvest means a large supply, so the price may go down.
Yabuzakien's popular product "Luxurious Thick Matcha Latte"
Matcha production is also popular in the Asahina area, and Yabuzakien also produces matcha.
–How is matcha generally made?
Tencha is made by drying raw tea leaves without rubbing them in a brick furnace at a tencha factory. The powdered powdered tea product is called matcha.
Due in part to the recent matcha boom, the number of factories producing tencha in Shizuoka has increased to more than 10. This is a very fast pace considering that there were only four tencha factories in the beginning.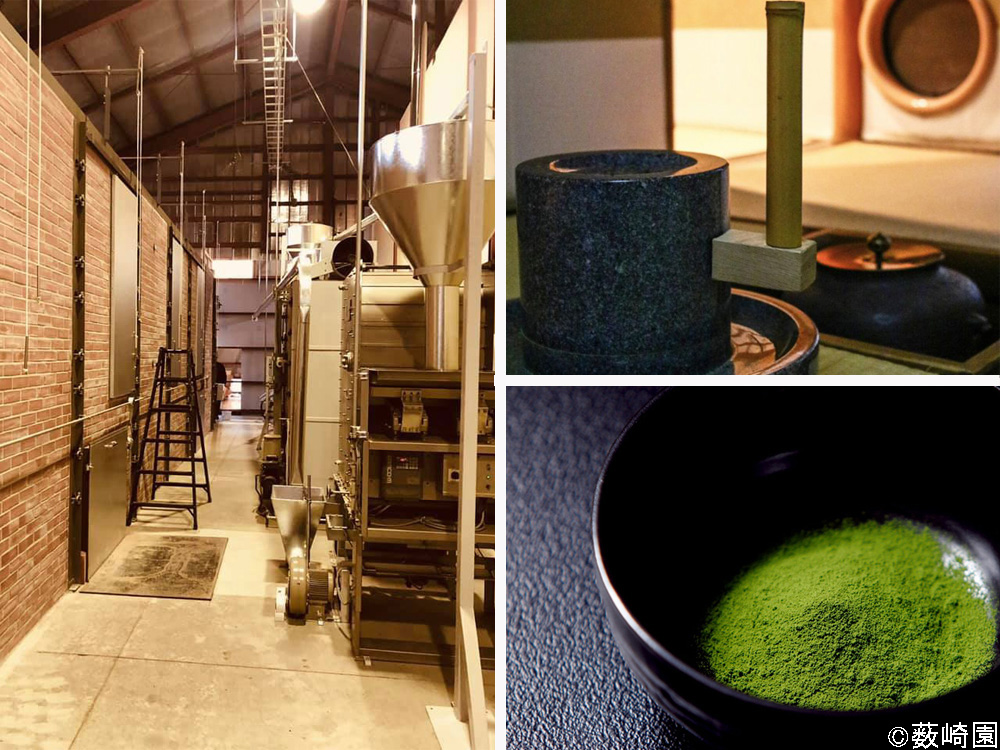 The most popular product is our "Luxurious Thick Matcha Latte." We are very proud of the taste of this delicious product. We hope you will try it.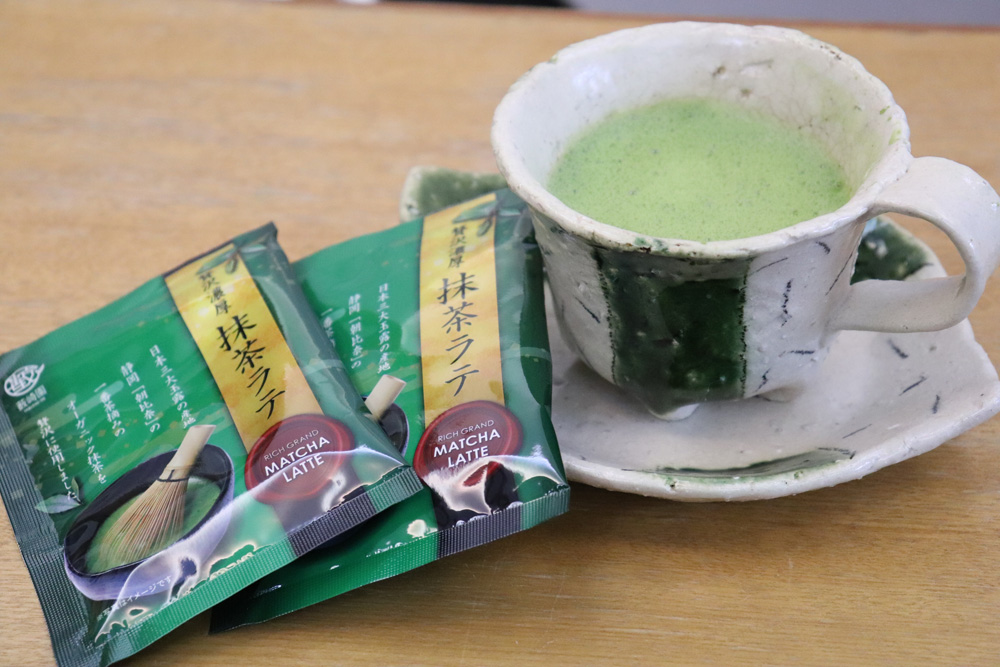 Reasons to Aim for the Global Market
Due to declining demand in Japan, Yabuzakien is aiming to reach the global market. 0.1% of sales in the world would be greater than 1% of sales in Japan. We have also started to produce organic tea for export to Europe.
–Is there a demand for your tea in other countries?
People from abroad contact Yabuzakien through Facebook and Instagram. During the tea season, we get about 100 groups. We have hired English-speaking staff to help us serve them. This is one of the reasons why Yabuzakien is now looking to the global market.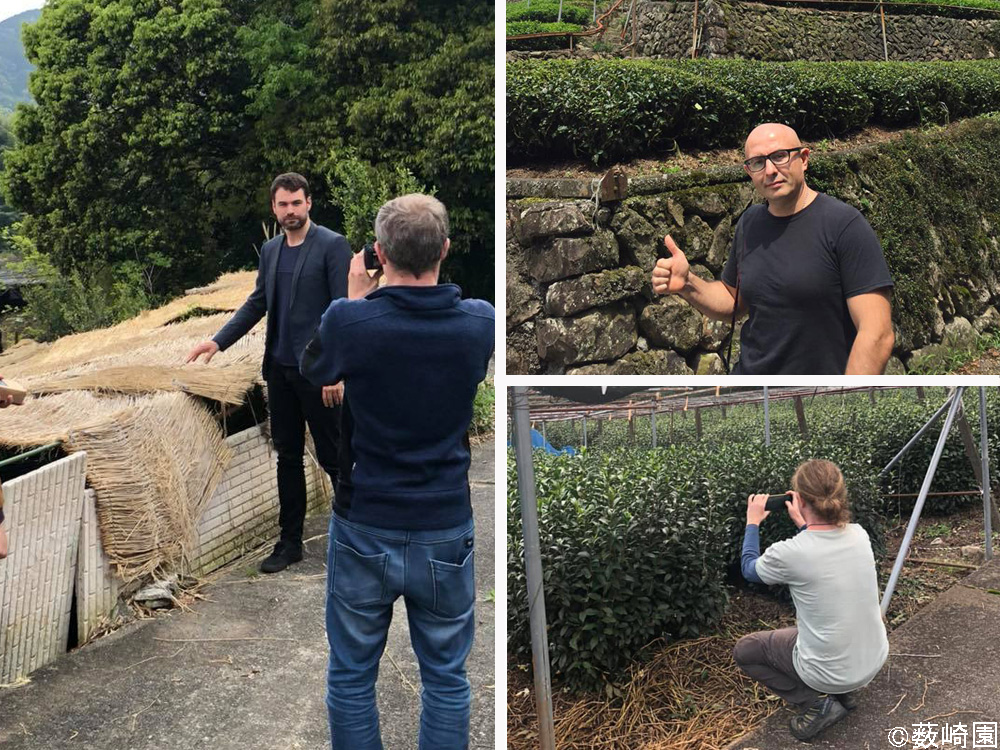 –What kind of tea is selling well these days?
My feeling is that single-origin mountain teas are selling well these days.
–Is there a difference between mountain tea and general (plain) tea?
There is a difference between mountain tea and plain tea. Even the color of water is green for plain tea, while tea from the mountains is the color of a mountain spray. Anyone can understand the difference in taste and aroma when you compare the two teas.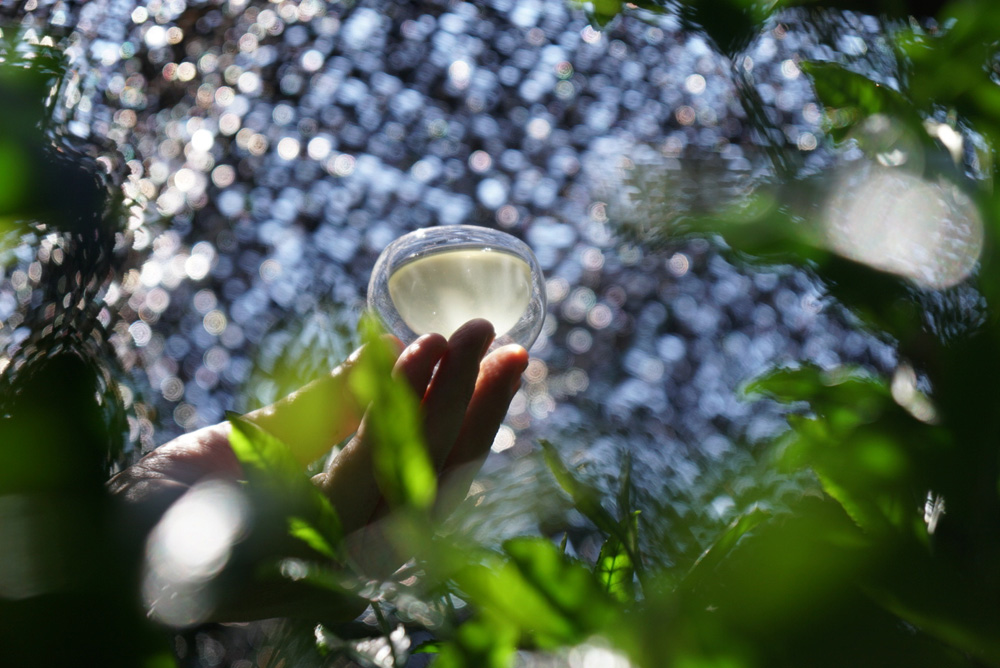 –What are your thoughts on the future of tea?
I believe that the current state of the Shizuoka tea industry is on the brink of either "decline" or "revival. The biggest problem is that the demand for loose leaf tea is stagnant and the price of tea has dropped, making it impossible to make a living in the tea industry. This is also a major cause of the lack of young farmers.
I think that social networking sites have a lot of potential for the future of tea promotion. Recently, many people come to Asahina to drink tea or see the scenery of the tea fields. Some come individually and some come through travel agencies. Many of those people are great communicators, so we accept them because we think it is good publicity for us.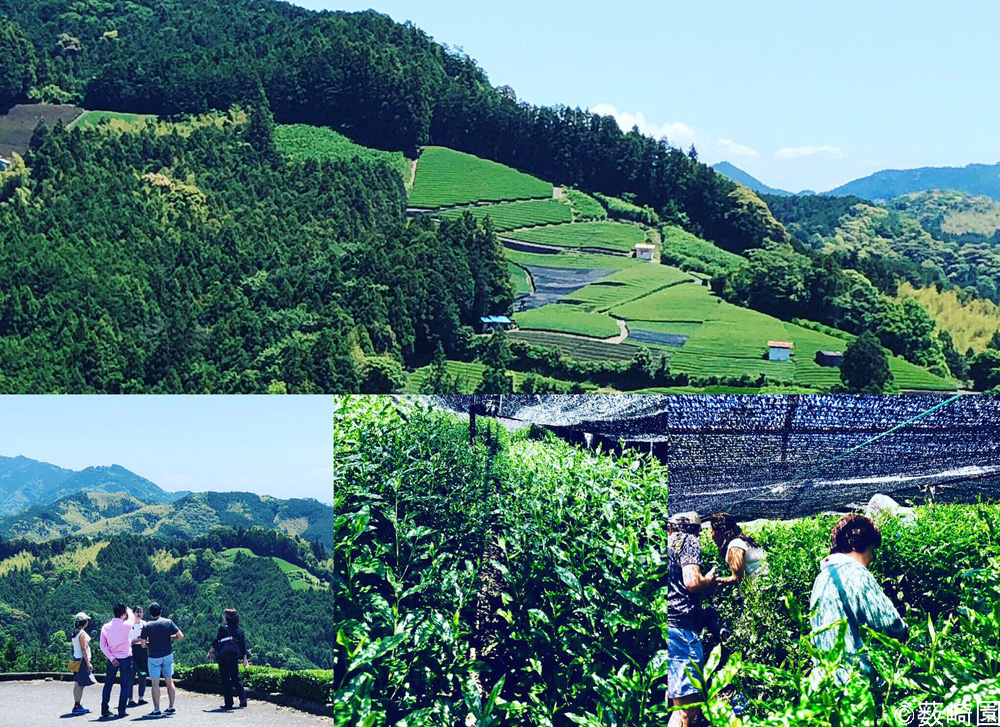 As for how to drink tea, I think it is up to each person. Everyone has different tastes and preferences, so I hope people will enjoy drinking tea the way they like it. I encourage everyone who comes here to taste it. I hope that you will realize the beauty of tea from there.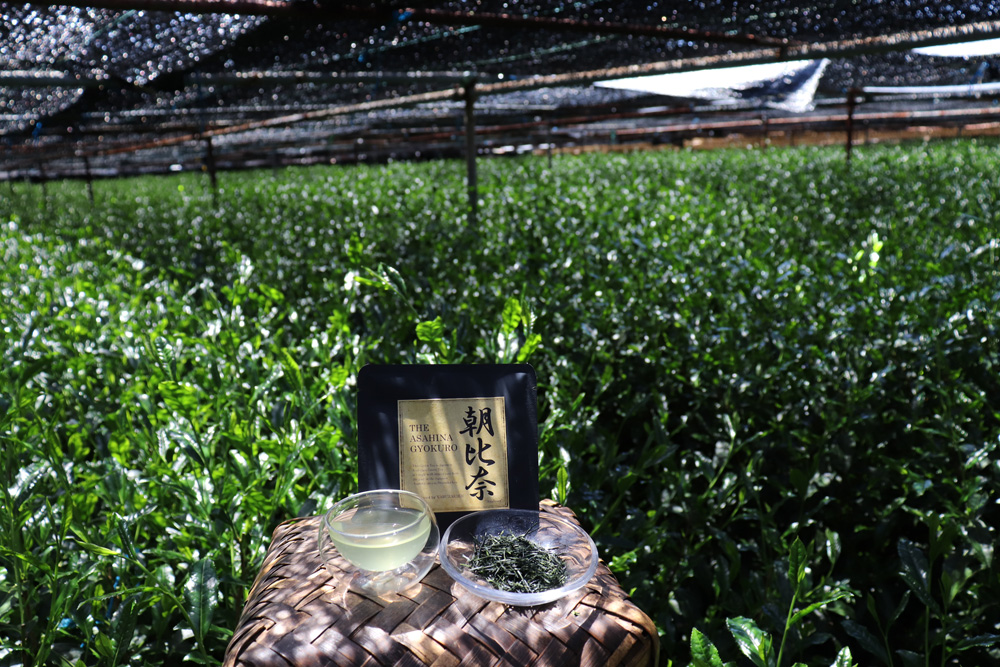 How to brew gyokuro
Pour hot water into a teapot and a teacup and warm them.
Pour cooled hot water (50°-60°) onto the tea leaves (5g).
Wait for 1.5 to 2 minutes.
Swill the tea in the pot so that the tea is infused evenly. Squeeze out every last drop.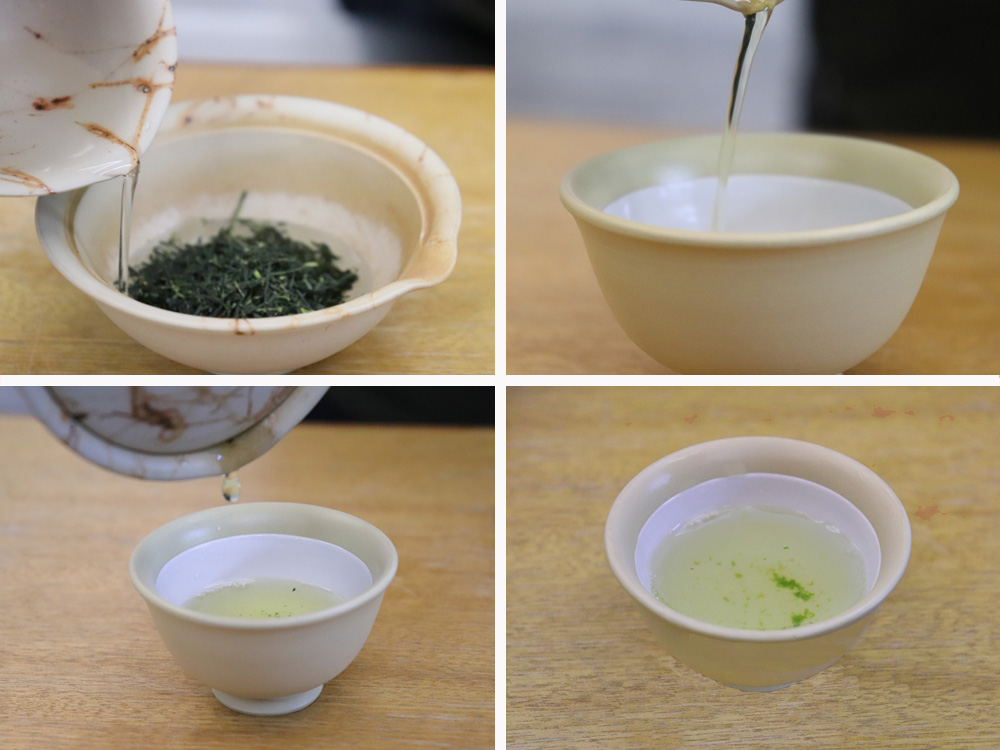 Enjoy the flavor and sweetness of Gyokuro nurtured by the fertile soil of the Asahina region, and the lingering taste that lingers on your nostrils after drinking.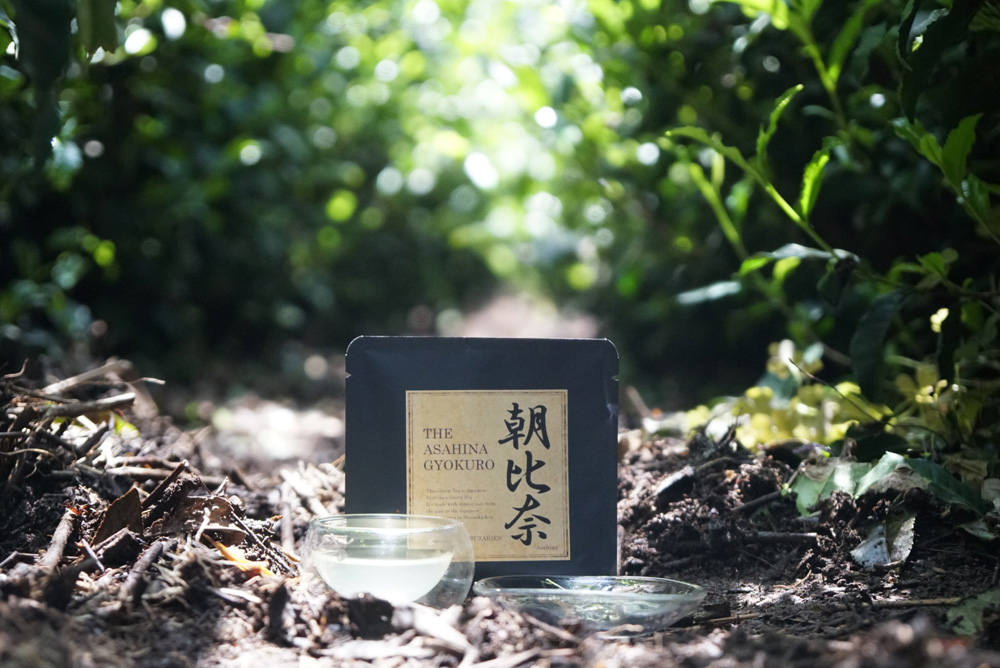 Shizuoka University's Tea Circle Issen presents creative Japanese-French cuisine using Gyokuro from Yabuzakien
Shizuoka University's tea circle "Issen" presents a creative Japanese-French dish using Yabuzakien's Gyokuro and Tencha teas.
Sea bream with gyokuro (made with gyokuro from Yabuzakien)
Hojicha risotto with deep-fried kaki-age (hojicha rice is from Chatutei)
Roast pork with Tencha green tea – the aroma of Asahina (matcha green tea by Yabuzakien)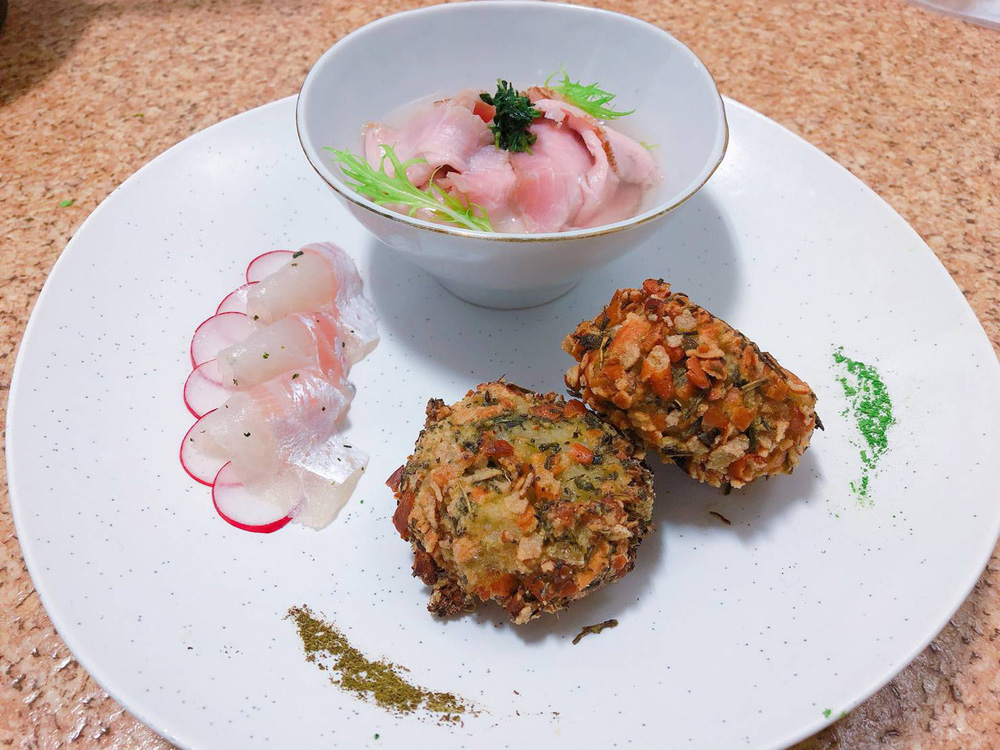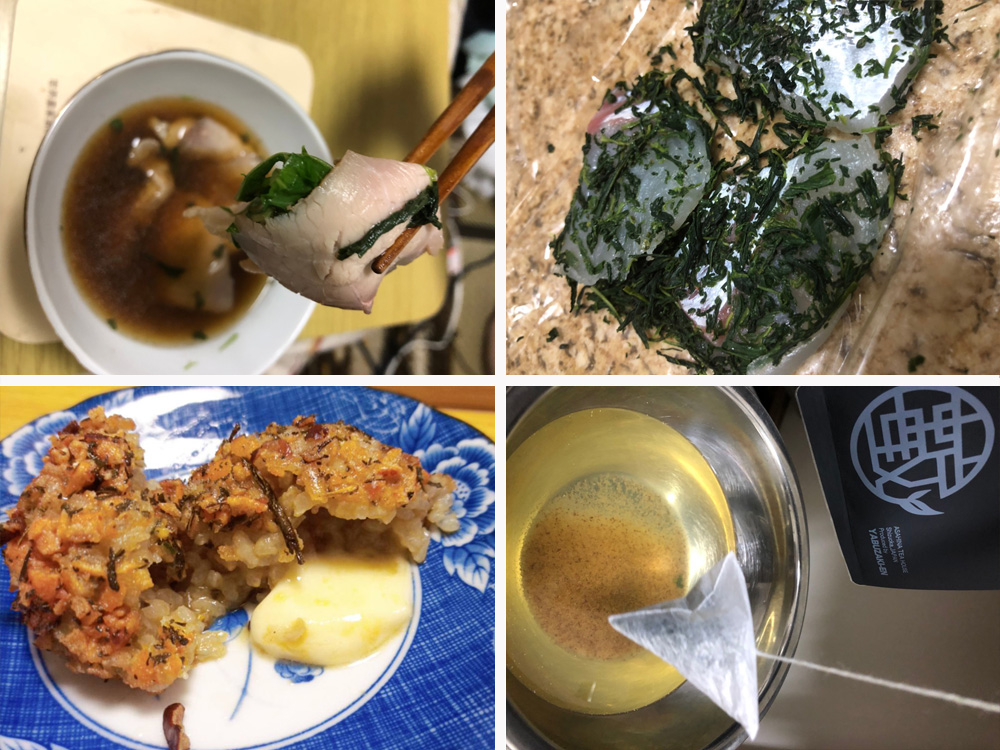 Shizuoka University's tea circle Issen:
-Won a prize in a business contest
-Selling their own menu at a café
-Helped farmers
-We also help farmers and have an on-campus tea field.
We post our activities on social media so please check it out.
~Information Of Yabuzakien Inc.~
Address
1135-1 Katsurashima, Okabe-cho, Fujieda City, Shizuoka Prefecture 421-1113, Japan
Website
http://yabuzaki.co.jp/
You can purchase products via this online store as well.
Phone number
+81 54-667-3633

(japanese and english)

Electronic money and credit card
Open hours
Ask us
Holidays
Please ask us
Parking
Available
Access
About 15 minutes by car from Okabe Utsutani Interchange
~COMO~
Address
964-36 Utsutani, Okabe-cho, Fujieda City, Shizuoka Prefecture 421-1131, Japan
Website
http://yabuzaki.co.jp/

You can purchase products at COMO or on its online shop.

Phone number
 +81 54-667-3633
Electronic money and credit cards: accepted
Credit card available
Open hours
9:00 to 17:00
Holidays
New Year's Day
Parking
Available
Access
 About 5 minutes by car from Okabe Utsutani Interchange
| | |
| --- | --- |
| Writer | Norikazu Iwamoto |
| Career | Ochatimes chief editer.Meeting with Vice Governor of Shizuoka prefecture. Judge of Fuji country 100 tea's award in 2021,2022.Ocha Times link introduced at website of World O-CHA(Tea) Festival 2022, Tea Science Center and Ministry of Agriculture, Forestry and Fisheries. |
| | |
| --- | --- |
| English translator | Calfo Joshua |
| Career | Born and raised in England, living in Japan since 2016. Studying arboriculture in Shizuoka Prefecture whilst operating his landscape business Calfo Forestry. Appreciating the nature of Japan and the culture that places such importance in it. |
Related articles