FUJISAN MARUMO CHAEN~Second part~

Go to Japanese page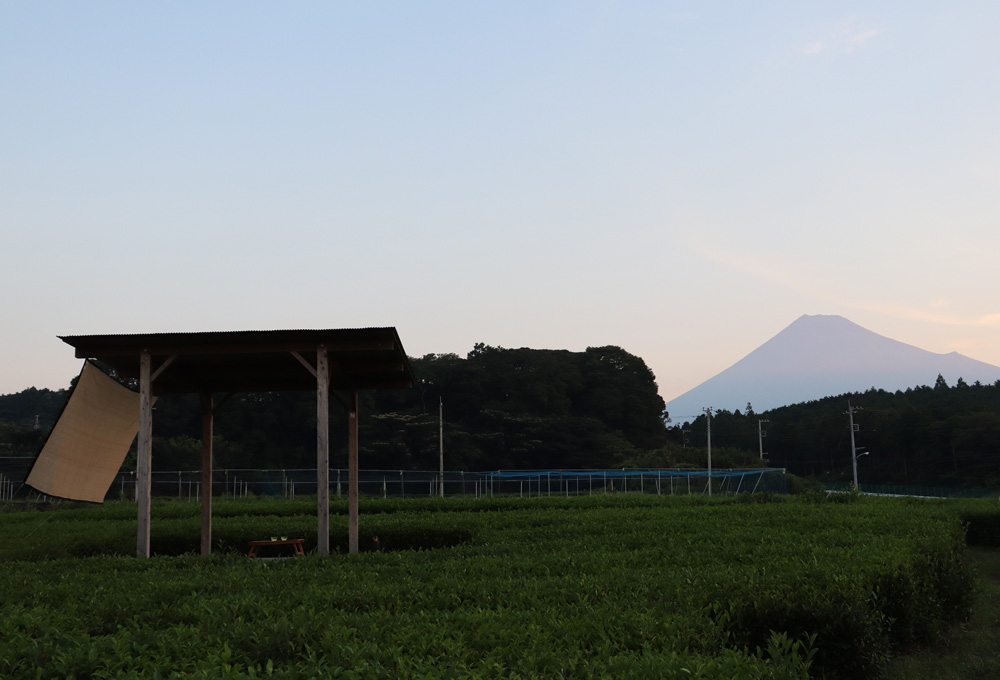 This article has 1950characters
Why is it important to introduce Japanese tea to the world?
(↓ Even under the influence of the COVID-19 pandemic, he holds online tea gatherings to maintain our tea garden's connection to and interaction with people all over the world.)

Mohei Honda: "I heard that you are proceeding with the English translation of the articles. Why?"
― "One day, I found in the news that some foreign tourists visit Japan, but have no idea where to experience delicious Japanese tea, even though they were longing to taste it.
On the other hand, I've also heard that many foreign tourists had found tea farmers in Shizuoka through social media. Some of them even rented cars to drive there by themselves. Therefore, I was convinced that there's a demand for an English version of the articles on Shizuoka tea. I've decided to have them translated into English. The English translation of the OCHATIMES is entrusted to someone who knows both tea and English."
Mohei Honda: "I see, that makes sense.
In Japan, we can enjoy delicious meals at prices more reasonable than many other countries. Restaurant and shop staff politely bow to the customers. Japan is a safe place, and people don't usually experience any apparent violence or discrimination. About 13 years ago, I was hit and had my glasses broken within less than 6 hours after arriving in India (laughs). Apparently, that happened because I mistakenly entered an off-limits area. However, in Japan, if we enter the wrong place, guards would just shake a red stick at us and drive us away.
In other words, I think Japan is a really welcoming country for foreign guests, and I don't believe there will be any decrease in inbound traffic in the future. "
↓ Mr. Honda is also trying to convey what Japanese tea is to foreign people through the internet. He never ceases his activities even under the pandemic.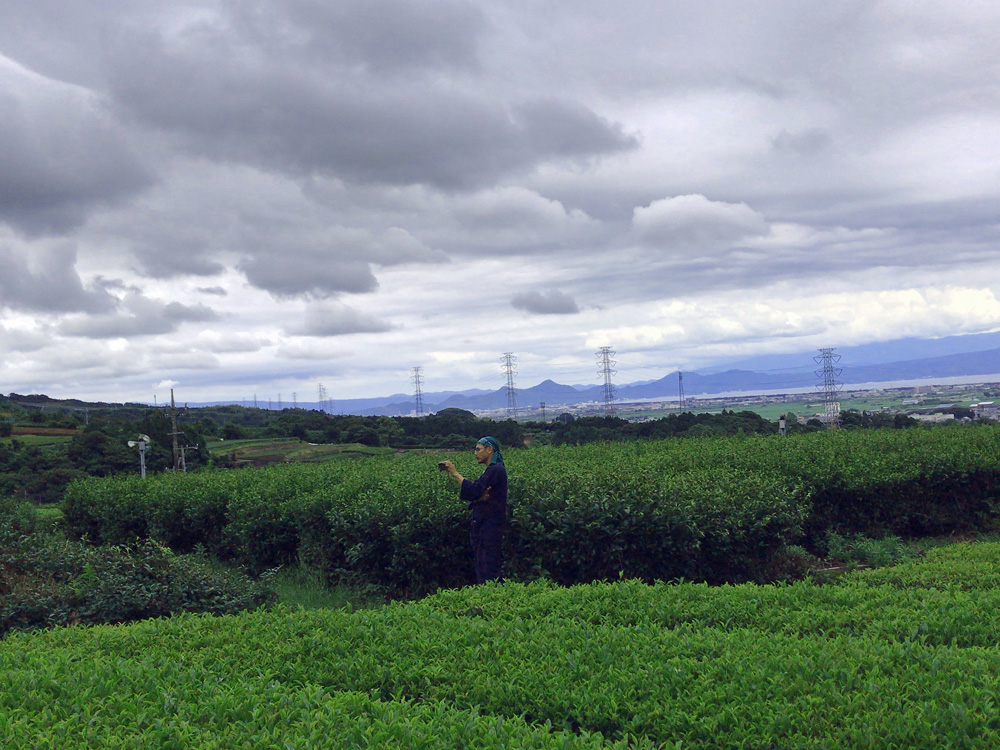 Mohei Honda: "I'd like you to express to your readers that those who visit tea gardens can have a great experience, but they need to observe the 'restricted areas' rules.
There is a place called Obuchi Sasaba in Fuji City. Many foreign tourists visit there, but they aren't aware of the areas they shouldn't enter. They simply walk into the restricted areas and damage the tea fields without spending any money. The farmers don't get any benefit. So, zoning is an urgent task to solve such problems. And also, if some foreign tourists visit tea farms after reading an article in OCHA TIMES, they may disturb the farmers' work if they visit during the busiest season.
I think you should add the following information to your articles:
– English speaking staff available on site
– Language assistance NOT available. You need to bring your own interpreter.
– NOT OPEN to the public
Also, I guess the information that foreign people want is different from the information Japanese people wish to. so I believe that just translating the current site into English is not enough."
― "I think that Japanese people tend just to obtain knowledge, whereas foreign people try to be educated. Especially people from good backgrounds have a good study ethic, and many of them show deep interest in the liberal arts."
Mohei Honda: "As far as I can tell, the upper classes abroad are generally well-educated in both eastern and western countries and are eager to learn about the culture. I am very grateful that such people appreciate the depth of Japanese tea through the experience we offer in this field.
Some foreign visitors told me,
– I could gain more knowledge regarding tea.
– I now appreciate the characteristics of tea trees.
– Thank you for giving me such an opportunity to learn about tea."

Mohei Honda: "People who are VIPs are like that.
By meeting their needs, Shizuoka tea will be viewed as a part of the Japanese food culture, not just as a drink.
I think this is an important factor to determine the cultural position of Shizuoka tea and Japanese tea in the future."
What is the future outlook for the OCHA TIMES?
Mohei Honda: "Are you planning to earn a profit from OCHA TIMES one day? You are working for a company now, so I think it's easier for you to remain a company employee."
― "As you said, it may be true that working for a company is easier today. However, I think that those days are ending. Increases in wages are slowing. Lifetime employment is disappearing.
Overtime work is restricted, so it's no longer possible to earn from overtime.
By enforcing the equal pay for equal work system, the privileges of regular employees are gradually being cut off. And, a further tax increase is awaiting us.
I think that doing nothing is the same as waiting for poverty to come."
Mohei Honda: "After the war, the Japanese government took assets from wealthy people and gave those assets away to the public. Further, the Japanese economy rapidly grew, and eventually, it became a country where most people felt richer than before. However, the high-end wealthy people who had supported Japan's culture have disappeared."
Japan's 'all-Japanese-are-middle-class' mentality might have been causing deterioration of Japan's traditional culture. And now, this middle-class mentality has been shaken. It's inevitable for the whole of Japan to be impoverished in the future."
― "Company employees in Japan sometimes follow unreasonable requests from their bosses. However, they endure such unreasonableness because they know that they are getting many benefits as full-time employees. However, if full-time employees don't get any benefits, they have no reason to endure such requests. I feel the younger generation has less ability to follow instructions. I wonder how companies will maintain their command system in the future. Stable employment will be over in the near future."
Mohei Honda: "Probably, a time when everyone is self-employed will come. They will work and rest as much as they want. That will be the typical labor pattern."
― "Many people just sit back and wait until something happens. I can't do that. I would like to take action."
Mohei Honda: "I'd like to show you another place."
Tea trees connecting us to 100 years in the future. The future that Mohei Honda the 5th is anticipating.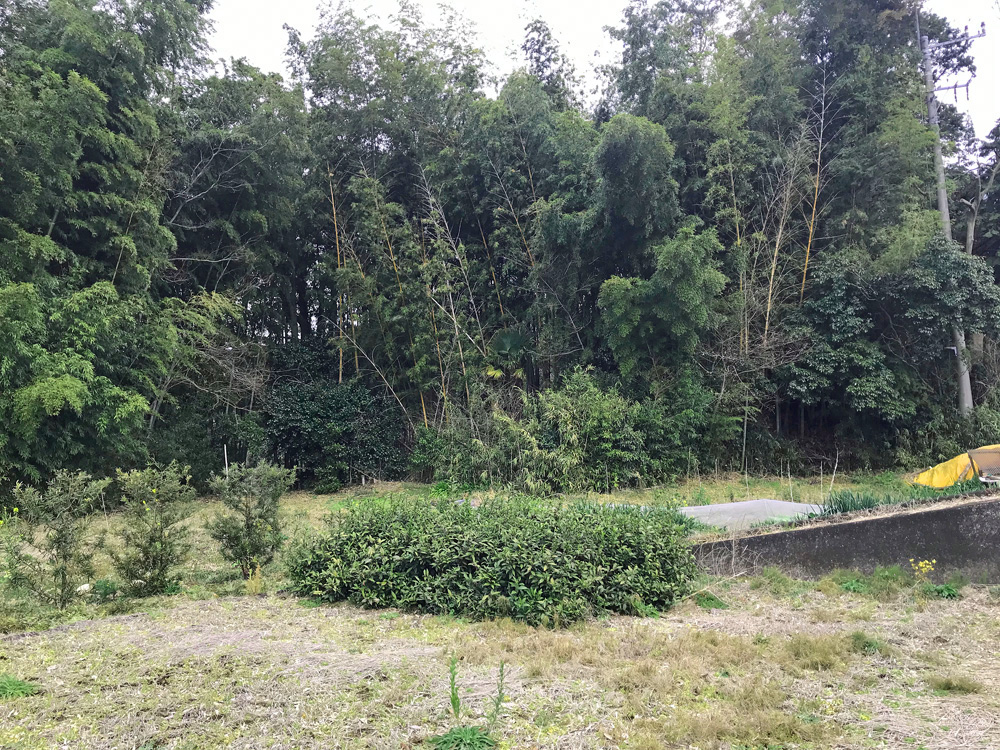 Mohei Honda: "This is my other field. I look for interesting wild tea trees in the mountains to plant here, and increase the trees by self-propagation using the section cutting method."
― "It sounds interesting. What kind of cultivars did you plant here?"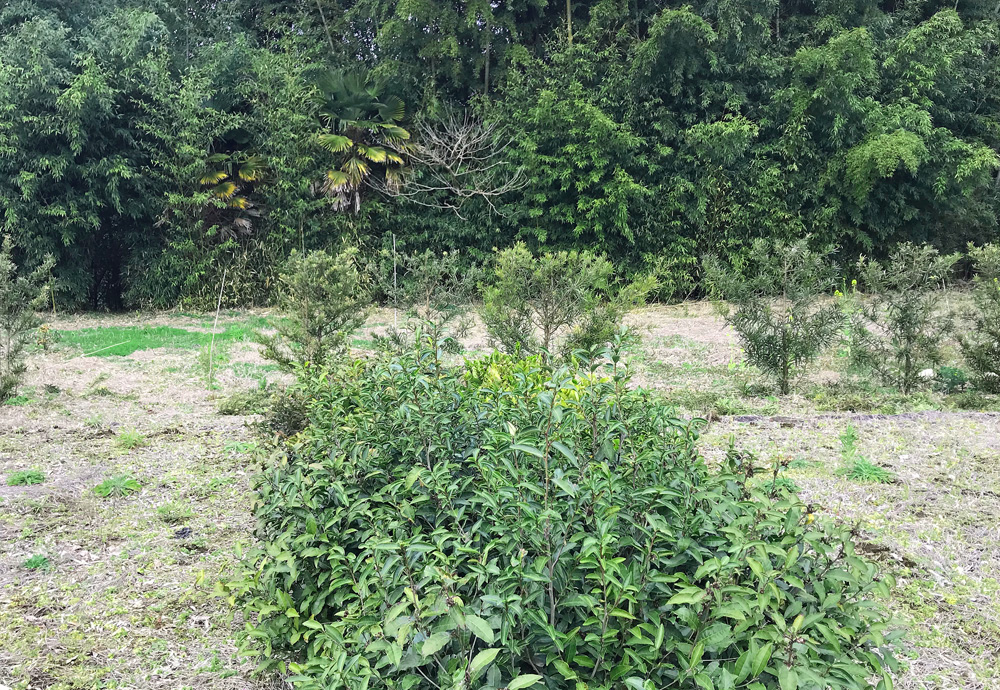 Mohei Honda: "There is no name for these tea trees here. Wild tea trees also produce seeds, but leaves from such trees have unique flavors and aromas.
I think that somewhere on Mt. Fuji, there may be a wild cultivar that will support the future of the Japanese tea industry.
I would like to grow wild tea trees over the years to discover what kind of tea can be made. If I successfully produce a good tea, I will give it a name to make it a recognized cultivar."
― "You may only get the verification of your results at least ten years later. Are you doing this with such long-term anticipation?"
Mohei Honda: "I don't mind if it takes 10 or 20 years. Anyway, I will keep making tea until I die (laughs). Tea trees live for hundreds of years, longer than us.
Even if I die, these trees will remain. If a future tea master can create a tea with an excellent flavor that has never existed using my efforts as a stepping stone, I would be happy for those future people to enjoy a wonderful tea."

Mohei Honda: "I want the world to remain for our children to enjoy their lives fully.
So, the world must be a fun place.
Tea must succeed in a fun and happy way.
Certainly, at present, my wild tea field may still be on a hobby-level.
However, this field has the potential to create a future 100 years from now.
I do it not only for our children but also for our grandchildren.
To older people, I often say, 'am doing my best for our grandchildren. So I want you to do your best for your great-great-grandchildren.
Let's make a future Japan for our descendants to be able to develop their interests and curiosity happily.'

― "Honda-san, don't you want to try any other occupation?
I've researched your activities in advance. Despite being a good tea farmer, you are also responsible for many other projects.
Some of them are listed below:
– The appearance of media in Japan and overseas
– Supervisor of The Tea Change Project
– Expansion of B-to-B sales channel for tea products
– Search for sponsor companies
– Installation of direct sales offices
– Installation of the Tea Terraces
– Zoning between tea farming and tourism
– Securing sources of customers
– Creating photo spots
– Setting walking paths
– Translating websites into English
– Promotion of social media communication
– Designing experience events for residents
– Incorporation of the preservation society, etc.
To be honest, I was shocked to see all your achievements. I am very sure that you can definitely earn more in other business fields."
Mohei Honda: "Ha, Ha, Ha. You're probably right. I could have earned more. I'll have to try that.
In fact, the current tea market is really tough. I also understand the feelings of tea companies who decide to close their business. But at the end of the day, I love Japan and its culture. That is the reason for my persistence in the tea field."

Mohei Honda: "We will continue making new attempts at FUJISAN MARUMO CHAEN. Since April 2020, we have been renting an old house nearby for tea experiences. We plan to show tea production in a Japanese-style room named "Fujioka Sabo" or on an earth floor for a tea party presentation.
If a tea experience can be performed at Fujioka Sabo, people can enjoy it even when our tea processing machine at the factory is in full operation. Also, I'd like to have a teahouse in the future.
Since I am the chairman of Shizuoka's 100 Best Mountain Tea Organization, I appreciate it when people visit the member teahouses of the organization. The teas they offer are very delicious and unique, so visitors from all over the world can be satisfied. Many member tea farms accept visitors and even provide tea experiences."
---
At the foot of Mt. Fuji in the Gakunan area, five-generation tea masters, the Mohei Hondas, have been producing Japanese tea since 1952.
They have been growing, harvesting, processing, and selling tea.
The present Mohei Honda organizes tea making events where people can experience processing tea at his farm and enjoy the real taste of Japanese tea at a tea party.
I'm sure he is busy today too, working for a Japan where our descendants can live enjoyably while developing their interests and indulging their curiosities.
~FUJISAN MARUMO CHAEN・How to Purchase・Booking the Tea Experiences~
Address
1765, Fujioka, Fuji City, Shizuoka Prefecture, 417-0841, Japan
Website

How to purchase

Booking the Tea Experiences

http://corp.fuji-tea.jp/

(↑FUJISAN MARUMO CHAEN official website)

(↑The link for the online store to purchase products.)

https://chajihen.com/en/contents/chanoma/the-mt-fuji-tea-terrace/

(↑The link for booking a tea experience at the "Tea Garden with the Ocean and Mt. Fuji View".)

instagram

https://www.instagram.com/honda_mohei/
Phone number
+81 545 30 8825
E-money and credit cards: Available
QR code payment
Available

QR code payment is not available.

Open
Contact FUJISAN MARUMO CHAEN
Closed
Contact FUJISAN MARUMO CHAEN
Parking lot
Available for a few cars
Access
By car
– 15-minute drive from Shin-Fuji Station
– 15-minute drive from Yoshiwara Station
– Exit from the Fuji-higashi IC of National Route 1, drive to the north on Prefectural Road 76. Go straight at the intersection with Prefectural Road 22, turn right just before the slope, cross the bridge over the Akabuchi River. Turn right after crossing the bridge, then turn left and continue 200m.
Related articles