Suzuki Chaen's Vision of Green Tea in Everyday Life 【Kawane Tea, Shizuoka Prefecture, Japan】

Go to Japanese page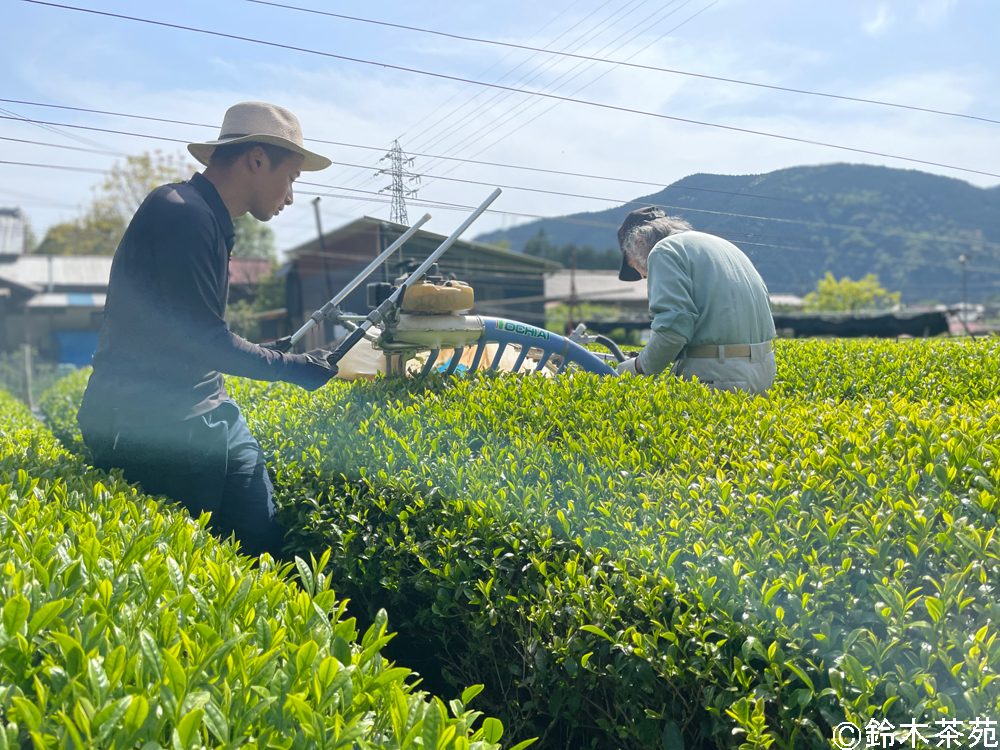 Suzuki Chaen produces a variety of teas in a village with a population of about 1,000 in the mountains of the Minami-Alps. In addition to producing and delivering sencha, black tea, and kamairicha(kettle-fired tea) from their own farm, the tea farmers from Kawane are also active in promoting tea through social networking services and booths at events.Speaking to them, we learned of their hope that "tea will continue to be a part of people's lives," even in this modern age when a wide variety of beverages are available at low prices.
In this article, we interviewed Mr. Kenji Suzuki, who explains the reasons behind Suzuki Chaen's continued production of richly unique teas, and a tea farmer's perspective on the industry.
What is Suzuki Chaen
Suzuki Chaen is a Kawane tea farm located in Tokuyama, Kawanehoncho, Shizuoka Prefecture. They produce sencha, black tea, and kamairicha(kettle-fired tea) using a variety of cultivars.
Mr. Katsuhiko Suzuki, the representative director, is also the previous chairman of the Shizuoka Prefecture 100 Famous Teas Association. (The current chairman is Mr. Mohei Honda V, the representative of Mt. Fuji Marumo Tea Garden.)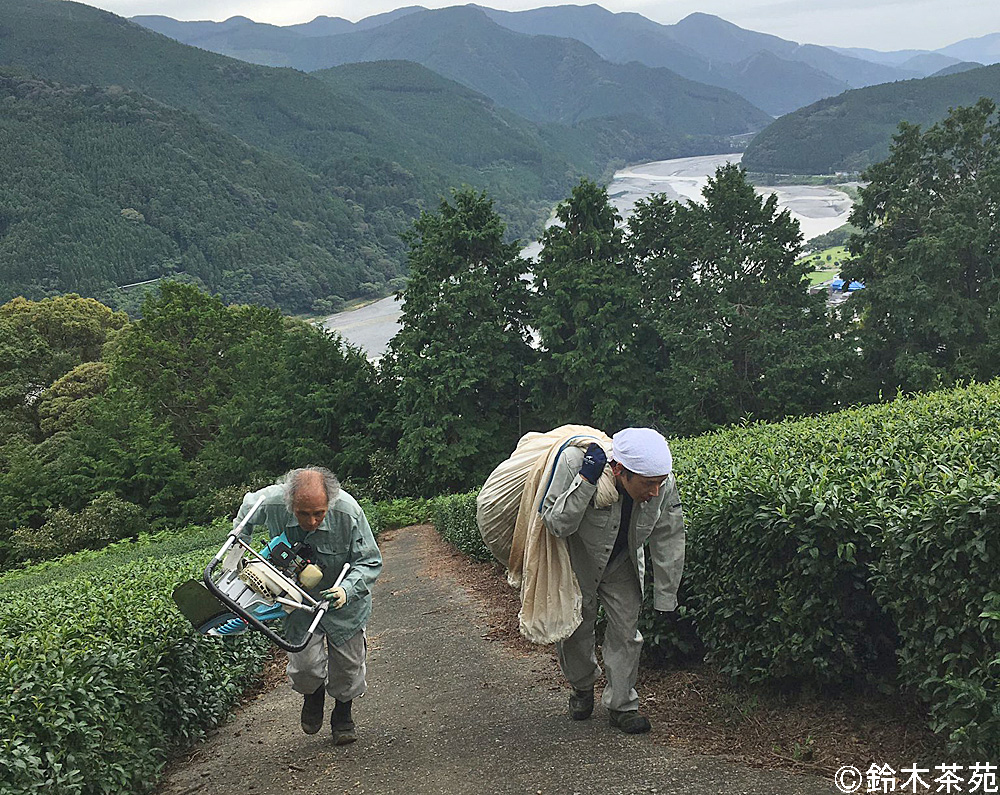 Tea Factory Cafe Pochi (Available by reservation only)
Suzuki Chaen opens their tea factory café upon prior appointment only. They also do not sell retail at their home (982 Tokuyama) and cannot accommodate visits without prior notice. Reservations for the cafe are accepted via Instagram or Twitter messages.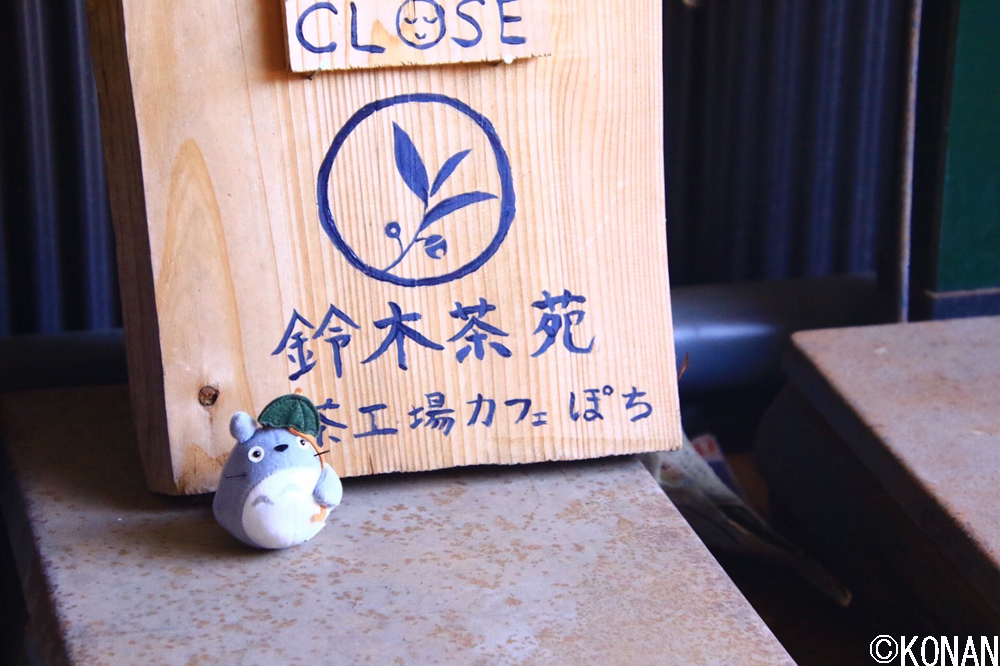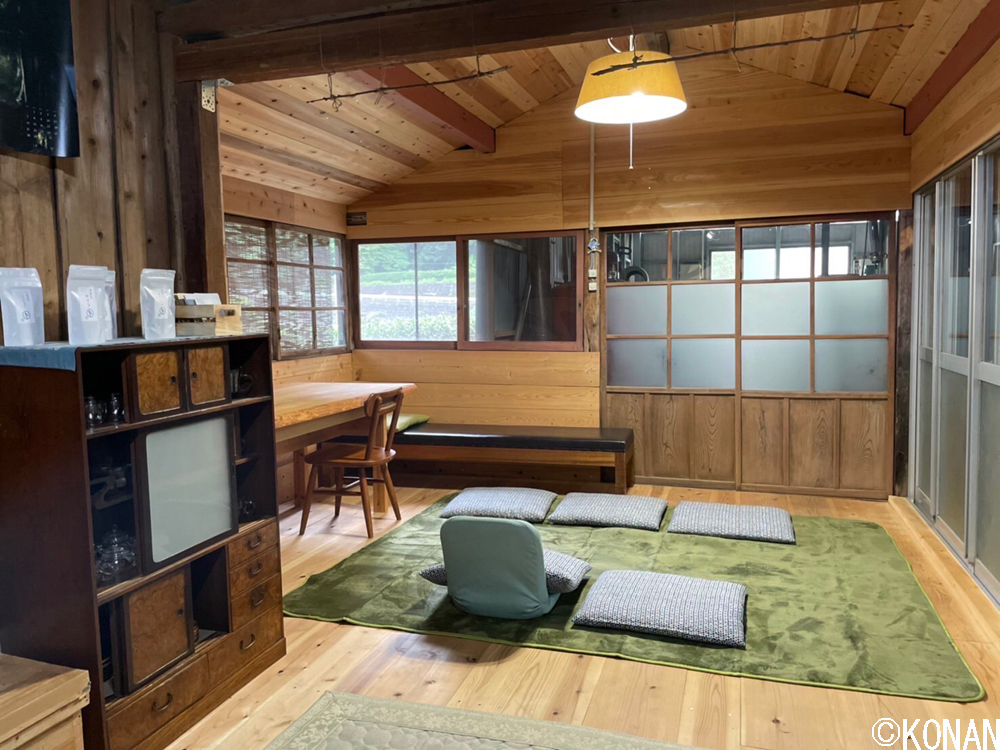 Introduction to Suzuki Chaen's Teas
Suzuki Chaen's tea plantation grows a wide variety of mostly native tea varieties, from the well-known "Yabukita" tea variety to the rare "Fujimidori" and "Kurasawa" varieties. They sell sencha, kamairicha, black tea, and other teas produced by utilizing the unique characteristics of these different cultivars.
They invent the names of their own teas, and the names of their fermented teas, such as Aojishi (blue lion) and Yamasemi (mountain cicada), are the names of animals native to the area. Their godmother, responsible for the majority of the naming is Kenji Suzuki's wife, Kahori. Researching the names of these teas is another unique way to enjoy an independent tea farmer's teas.
Please visit Suzuki Chaen's website(Japanese only) for more information, as the tea lineup often changes depending on the season.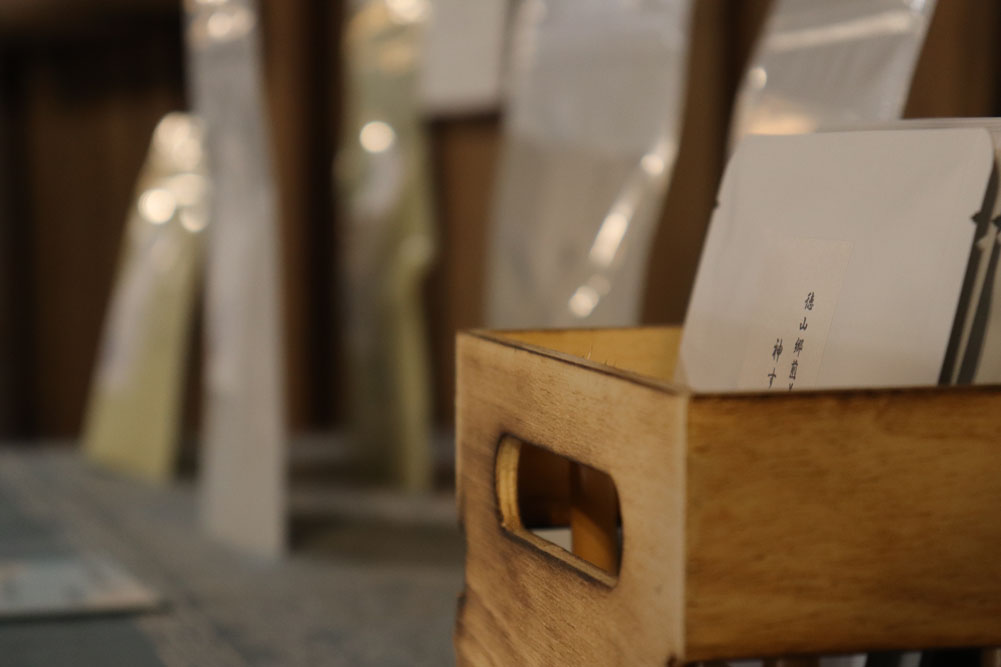 Interview: Suzuki Chaen values "tea that brings smiles to the faces of the people who drink it."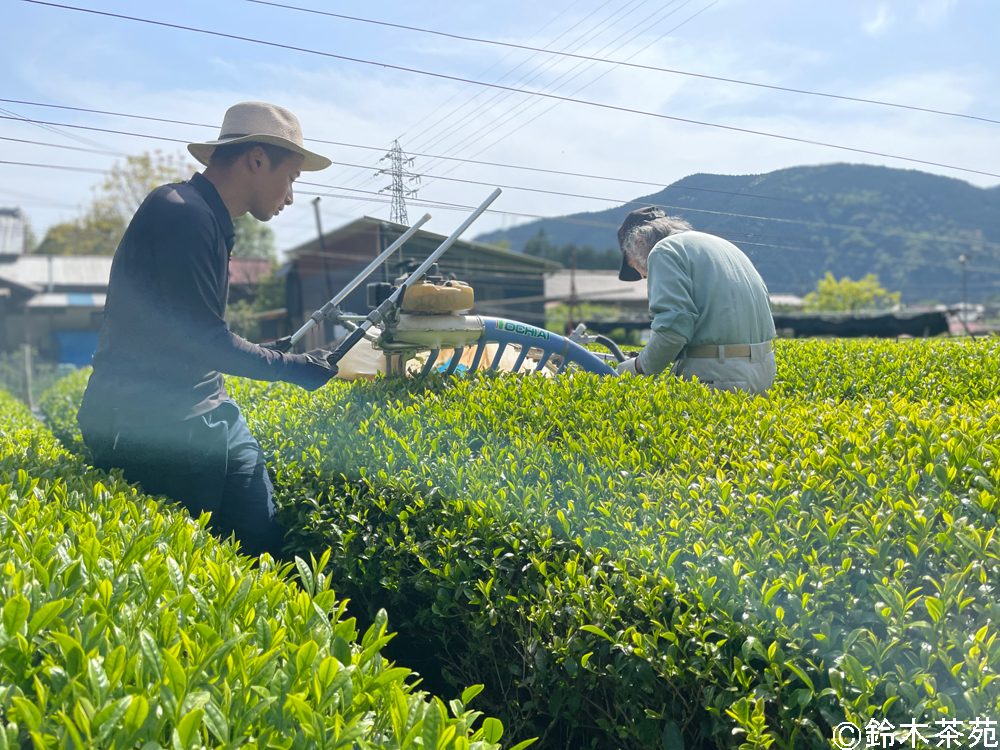 We spoke with Mr. Kenji Suzuki of Suzuki Chaen.
---
Suzuki Chaen, one of the first farms to focus on promoting tea
In this modern age where one may purchase a wide variety of beverages all at low prices, Suzuki Chaen was one of the first farms to focus on promoting tea, believing that consumers might come to avoid the time-consuming process of making loose-leaf tea (tea brewed in a teapot). Suzuki Chaen offers not only loose leaf teas, but has devised various creative ways of serving it.
In order to distinguish the type of tea at a glance, we have used different packaging to distinguish between the different types. For example, kamairicha is packaged in kraft wrapping paper, black tea in black wrapping paper, and sencha in white wrapping paper.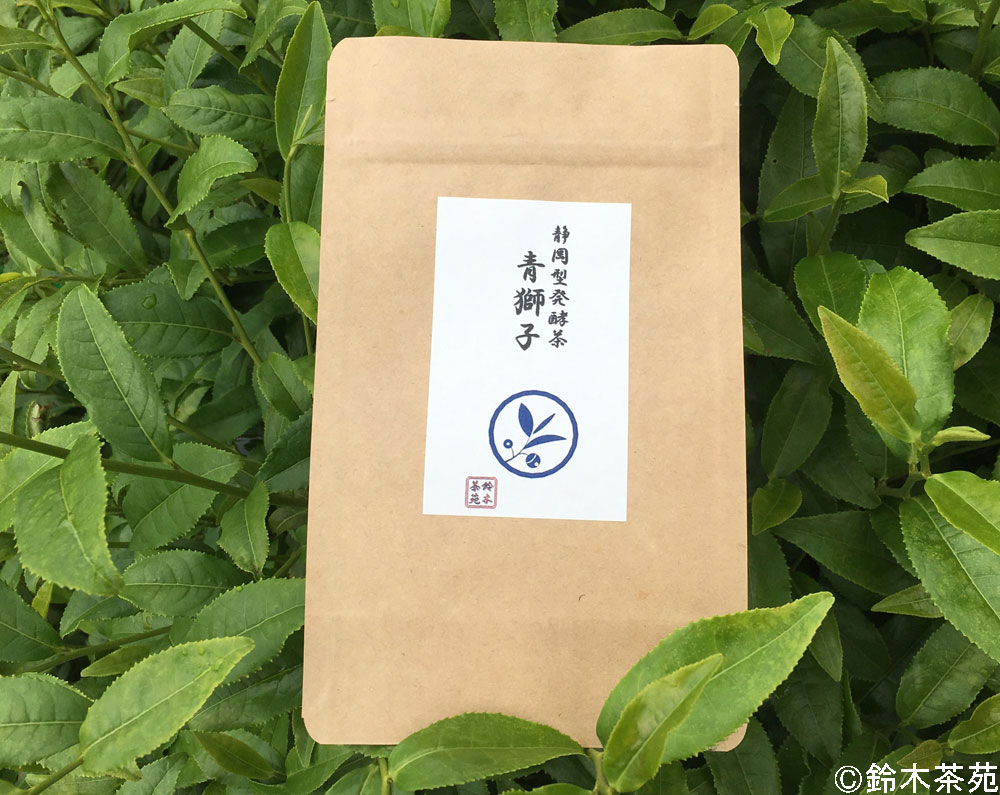 ▲The name "Aojishi" was chosen based on the image of kabusecha. The logo is also designed by Suzuki Chaen.
–Suzuki Chaen produces fermented teas that are rarely seen in the market. Is there any particular reason?
My father had his eye on the potential of fermented tea, and Suzuki Chaen has been involved in the production and promotion of fermented tea from the early days. Perhaps it is the accumulation of such activities that has borne fruit, as we have been the subject of an increasing number of articles on social media, for which we are grateful.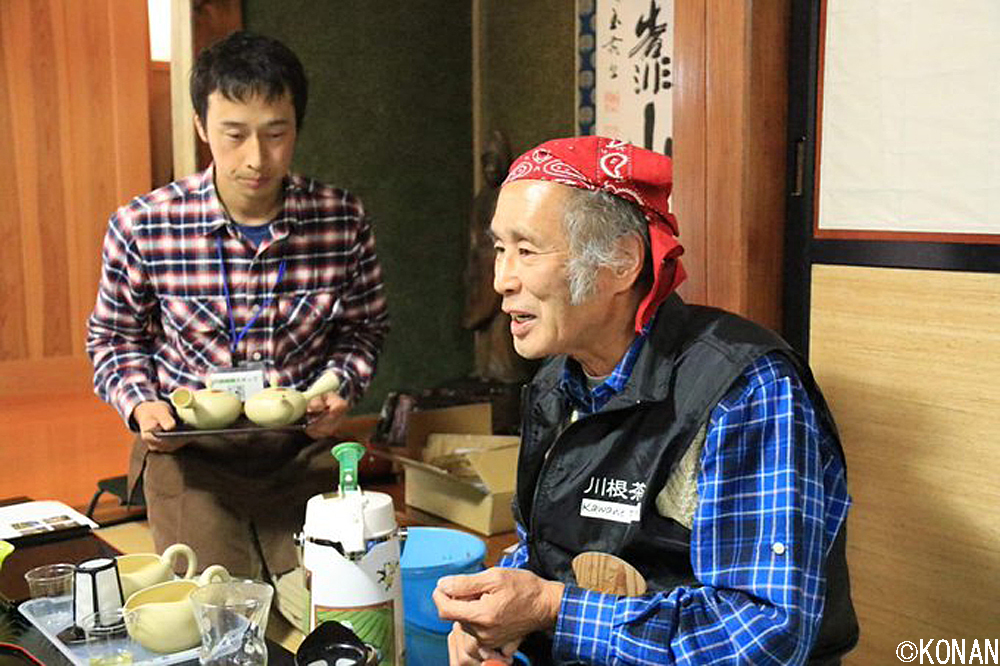 ▲Suzuki Chaen presenting tea at an event (right: Katsuhiko Suzuki, left: Kenji Suzuki)
— – Aojishi, Shizuoka-style fermented tea, and fermented kamairicha, Yamasemi. These names are unusual for teas.
The charm of Tokuyama in Kawanehoncho can be felt not only during the new green tea season. Fireflies in summer, autumn leaves in the mountains in fall, and bird watching in winter are all recommended local activities. In spring, tree-lined avenues of weeping cherry trees soothe the hearts of residents and visitors alike.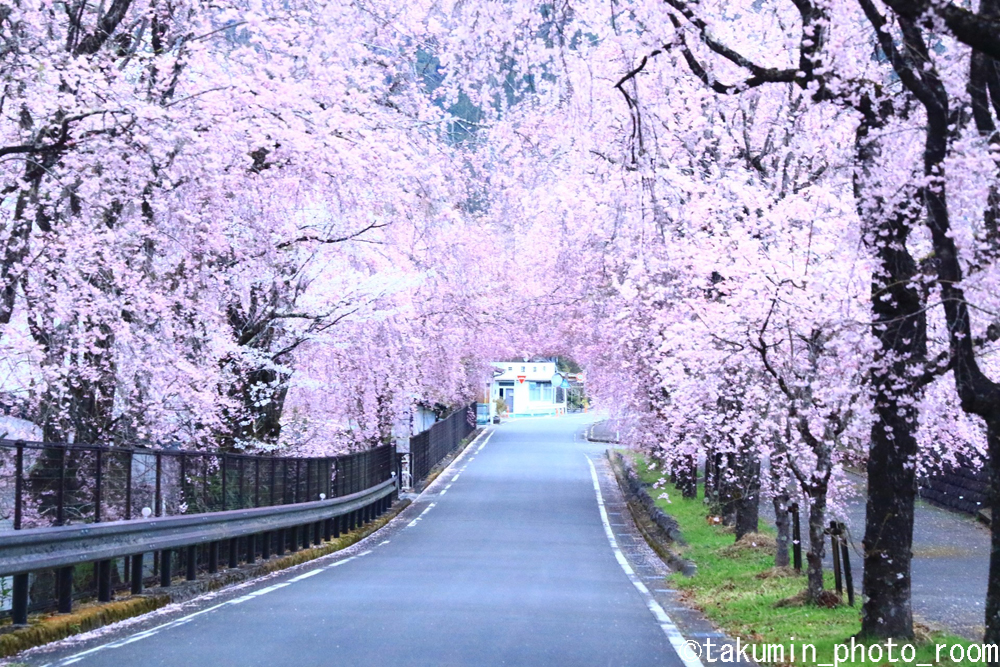 There are also traditional performing arts such as Tokuyama's Bon Odori dance and Tokuyama Kagura (Shinto music and dance), and a steam locomotive runs on the nearby Oigawa Railway. All are worth seeing. We hope to convey the charms of Tokuyama, Kawanehoncho through our teas.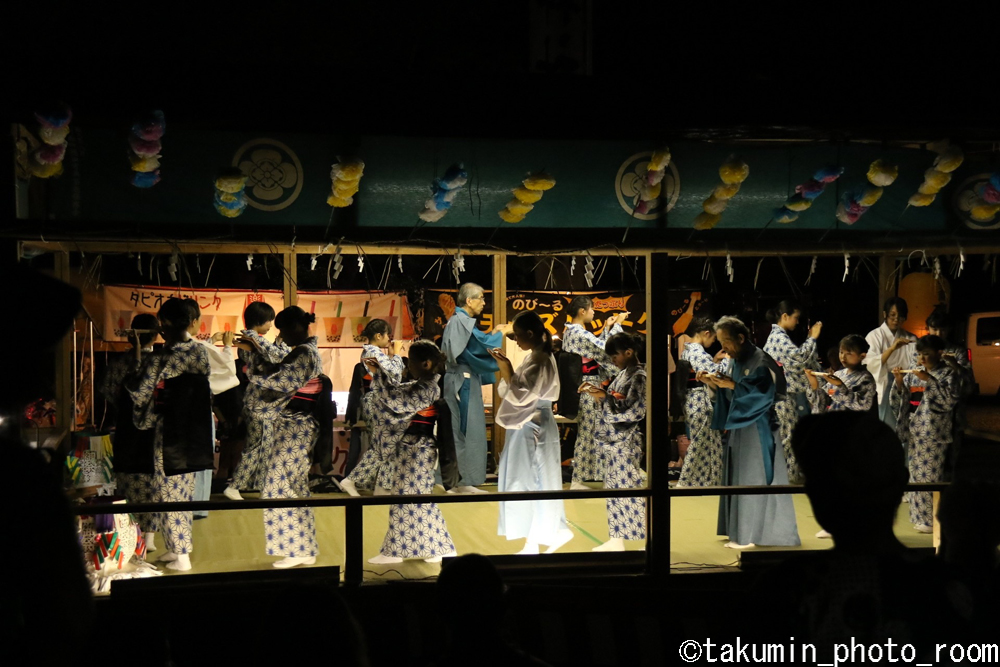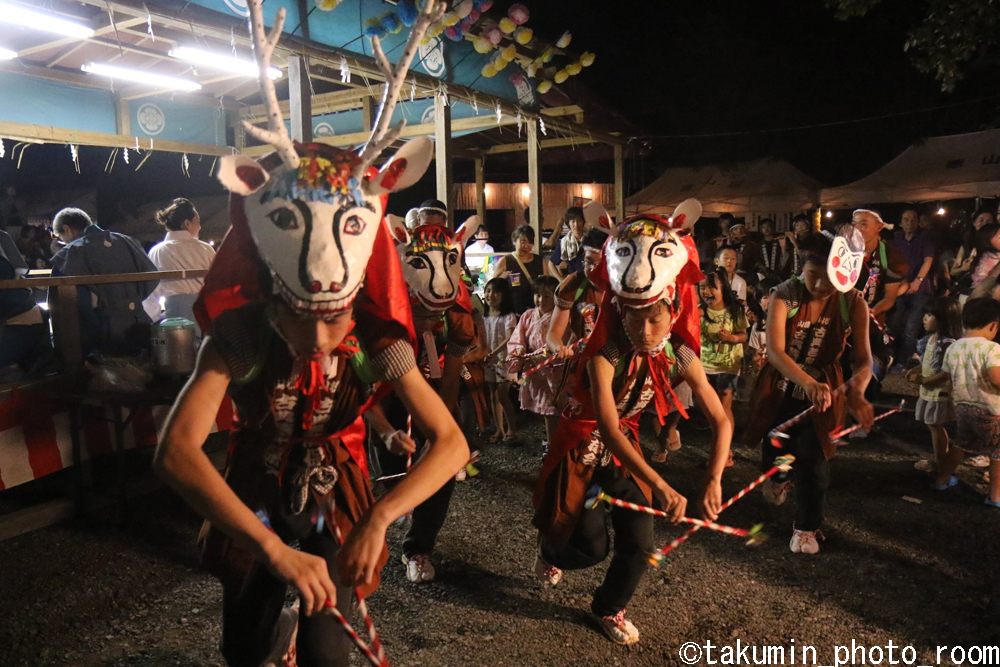 Our long-held doubts about the standards in the tea industry
Suzuki Chaen believes that "refreshing aroma and mild, natural sweetness" make up the essence of tea. However, in recent years, the tea industry has focused on water color (or color of the extract), the shape of the tea leaves before extraction, and judging whether a tea is superior or inferior based on flavour component analysis values.
Is this really what people who drink tea want? Are we making tea with the smiles of the people who drink it in mind? Everyone says that tea doesn't sell well anymore, but I think that is inevitable if you don't pay attention to your buyers.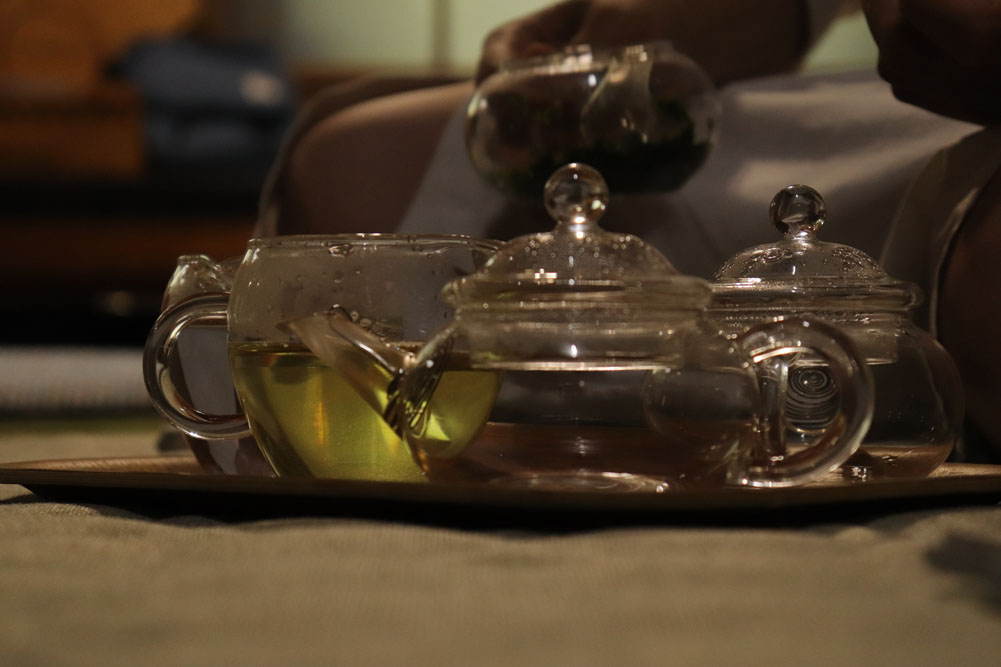 —Do you think that is the reason why tea is not selling well anymore?
I think the reason why teapot-brewed tea is not selling well is due to a combination of factors. Unlike in the past, a wide variety of beverages are easily and inexpensively available, so it is inevitable.
However, the tea industry is overly concerned with the color and shape of the tea, neglecting the original aroma and taste of the tea. This attitude of the tea industry has certainly reduced the appeal of tea.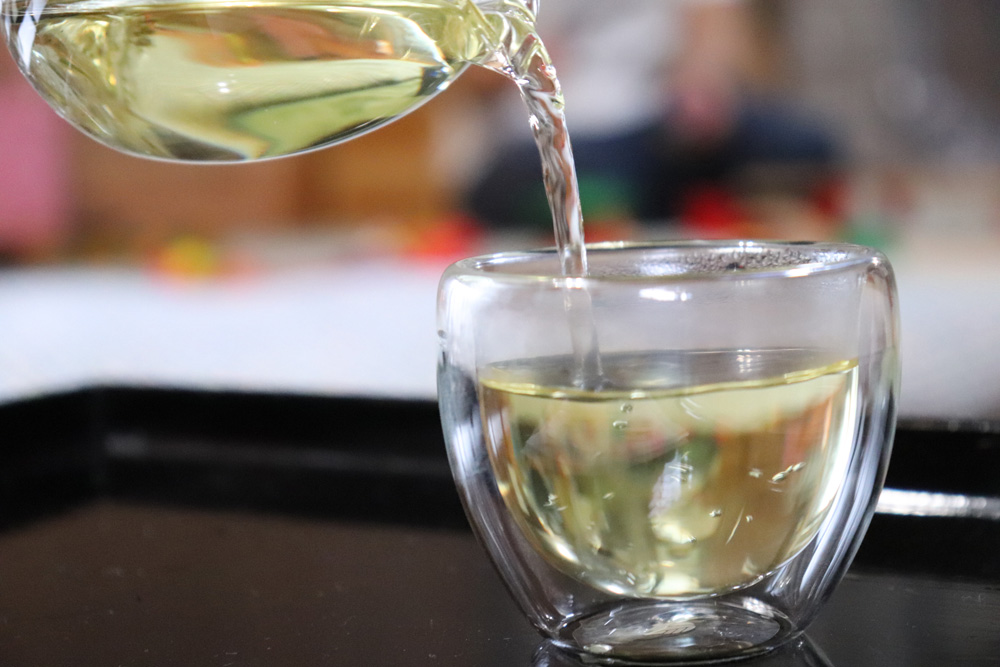 PET bottled tea is not the enemy. If anything, it is an encouraging sign.
Some people cite bottled tea as a reason for the decline in leaf tea sales, but I disagree. In fact, I believe that this is encouraging.
The fact that PET bottled teas from various manufacturers are available on the market is proof that tea is still loved today. In this time of less and less people owning a kyusu, without PET bottled tea some people might not even know what tea is!
Even in a market saturated with hundreds of products, I am encouraged that tea is still in high demand. I like the fact that there are still many people choosing to drink tea.
I hope that even 10% of the people who drink bottled tea will be interested in teapot-brewed tea. The key to promoting tea is in whether we can offer tea that appeals to the audience at that time. I believe this is where my responsibility as a tea farm owner lies.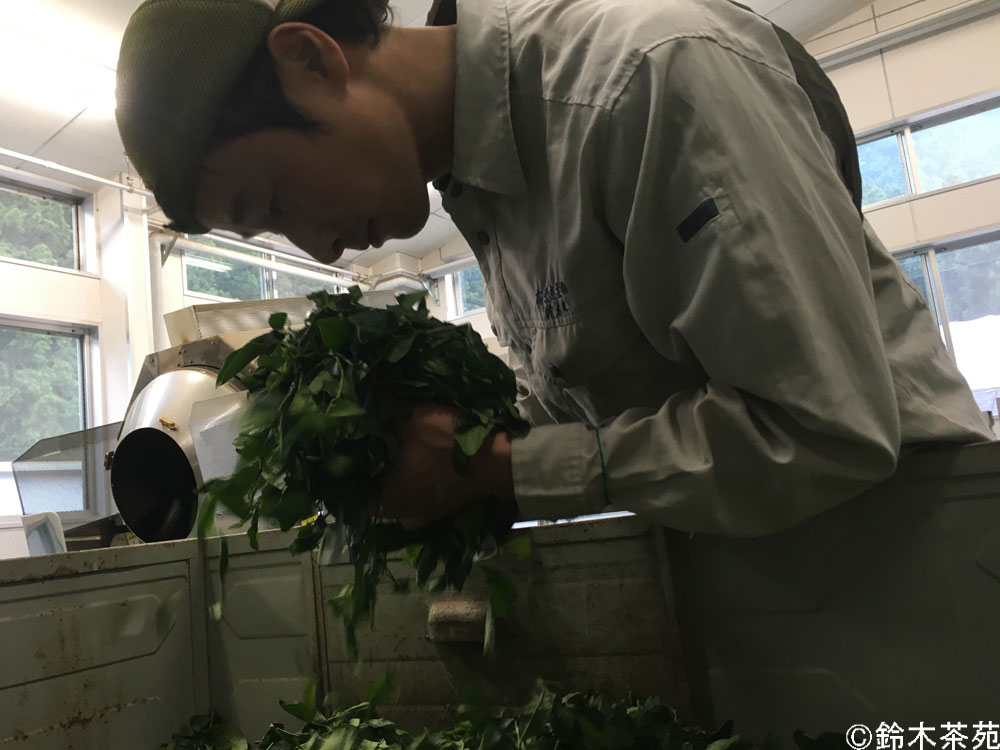 I believe that the future will be better as we continue to produce and deliver teas that bring smiles to the faces of those who drink them.
–The Suzuki Chaen's website has very detailed information about tea and how to brew it.
Basically, we encourage everyone to drink tea in any way they wish. Suzuki Chaen's website offers guidance on how to drink tea, but we would like you to consider it as just a guideline.
Each tea producer has his or her own individuality. We would like to propose a variety of ways to serve tea while making the most of each farmer's unique characteristics.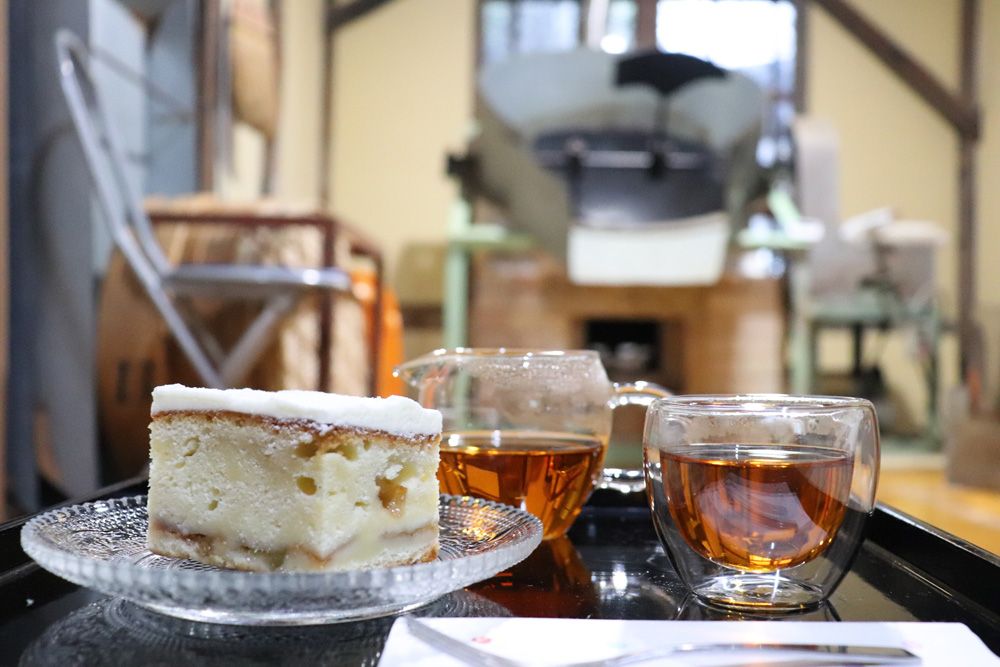 Many things in the world are being swept away in the direction of mass production and mass consumption, and tea is no exception.
However, I am not pessimistic. Rather, I believe that the future will be better as we continue to produce and deliver teas that bring smiles to the faces of those who drink them. I have nothing but high hopes for that future.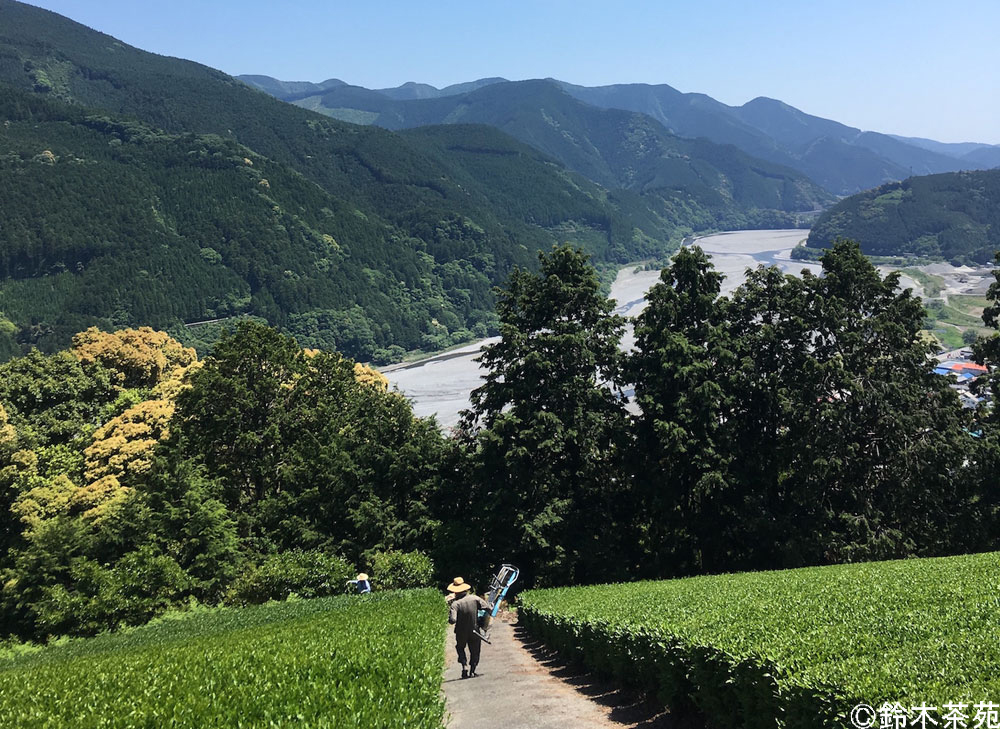 Information about Suzuki Chaen and how to buy
Address

Never visit without a prior appointment!

Website

(japanese only)

http://suzukichaen.com/

(You can directly purchase tea at the tea farm except from April to May, which is the busiest time of the year. Please don't visit the farm from April to May.)

Phone number
+81 547-57-2612

(japanese only)

Please do not suddenly visit tea farms without an appointment in advance, as it troubles farmers.

E-money and credit cards
not available
Open
Contact Suzukichaen
Closed
Contact Suzukichaen
Parking lot
 Available (the number is limited)
Access
By train
Go from Kanaya Station of Tokaido Line to Suruga-Tokuyama Station of Oigawa Railway (about 1 hour) with a 20-minute walk
By car
Tomei Expressway: 80-minute drive via Sagara Makinohara IC
National Route 1: 60-minute drive via Shimada City
| | |
| --- | --- |
| Writer | Norikazu Iwamoto |
| Career | Ochatimes chief editer.Meeting with Vice Governor of Shizuoka prefecture. Judge of Fuji country 100 tea's award in 2021,2022.Ocha Times link introduced at website of World O-CHA(Tea) Festival 2022, Tea Science Center and Ministry of Agriculture, Forestry and Fisheries. |
| | |
| --- | --- |
| English translator | Calfo Joshua |
| Career | Born and raised in England, living in Japan since 2016. Studying arboriculture in Shizuoka Prefecture whilst operating his landscape business Calfo Forestry. Appreciating the nature of Japan and the culture that places such importance in it. |
Related articles