897.4 (Yakunashi) Teahouse

Go to Japanese page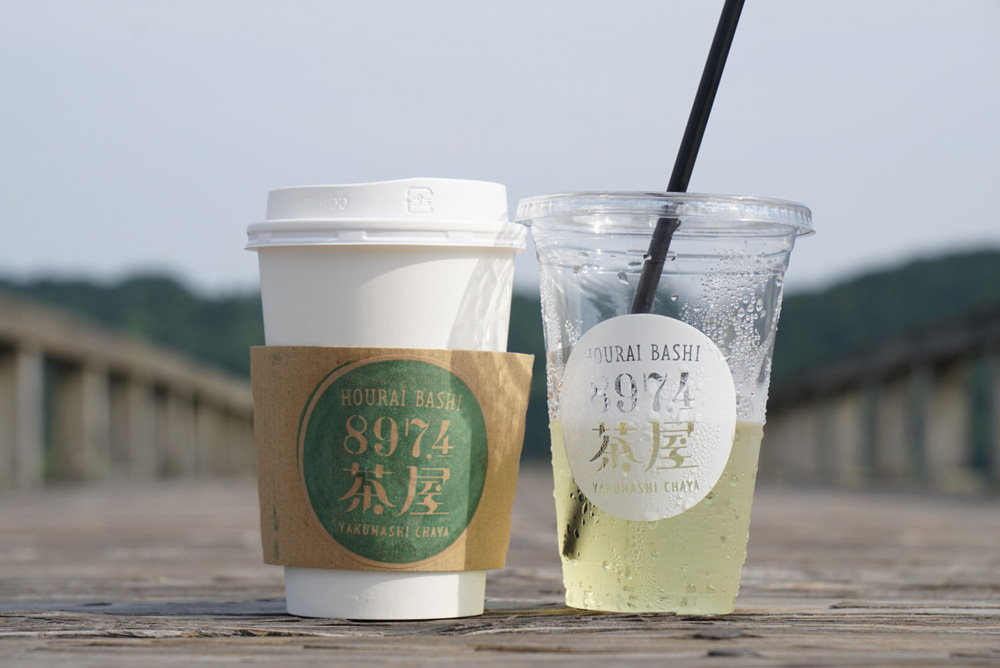 This article has 454characters.
897.4 (Yakunashi) Chaya teahouse is located nearby from the Horai Bridge, which is the world's longest wooden pedestrian bridge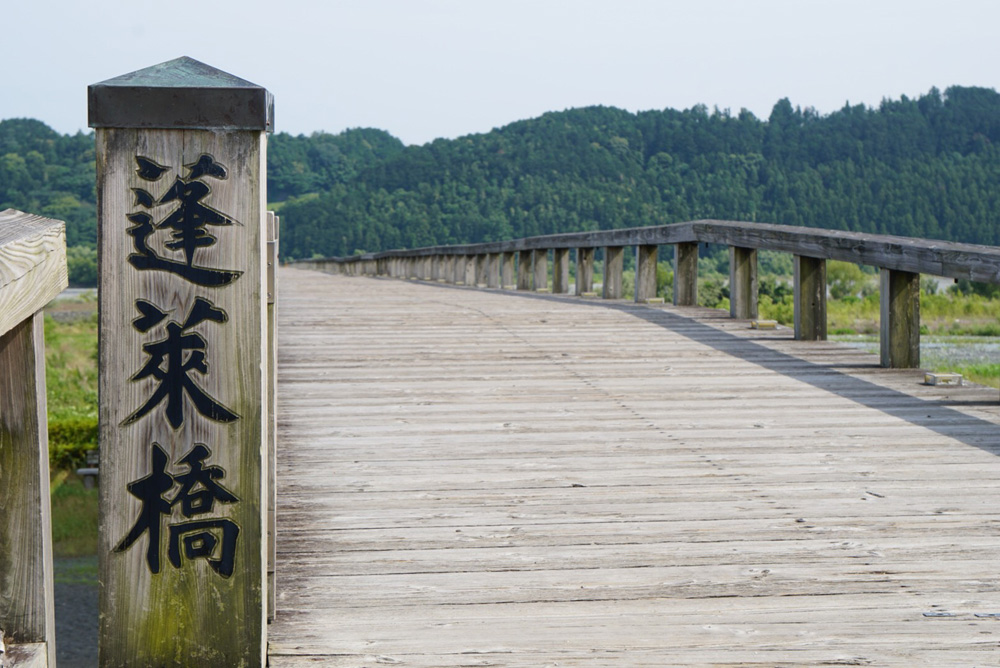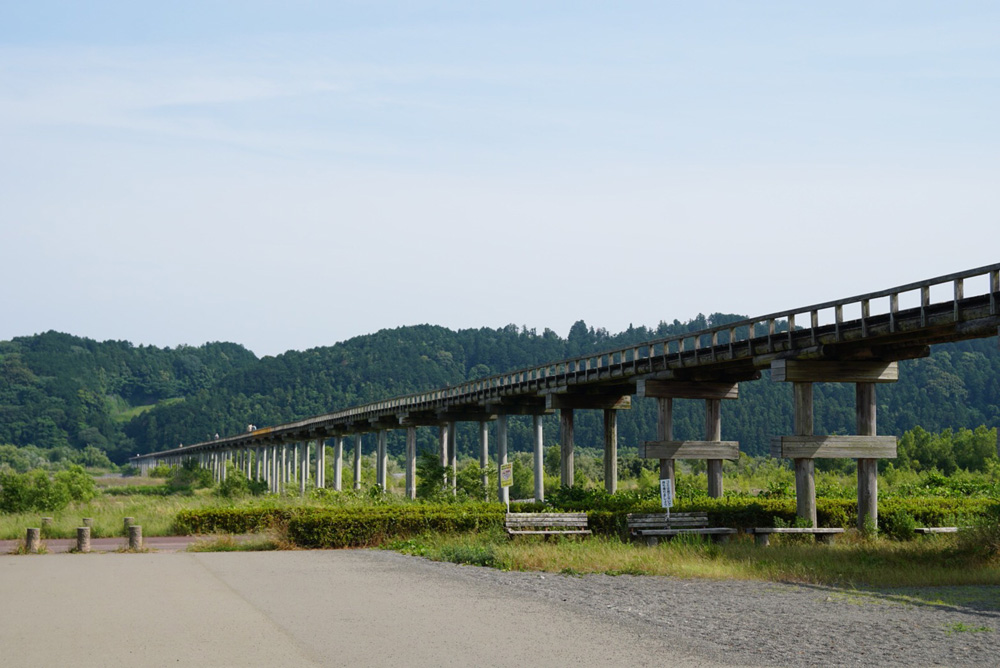 The Horai Bridge was built over the Oi River in Shimada City, Shizuoka Prefecture.
The bridge is 897.422 m long and 2.4 m wide.
This bridge was certified by Guinness as the world's longest wooden footbridge on December 30, 1997.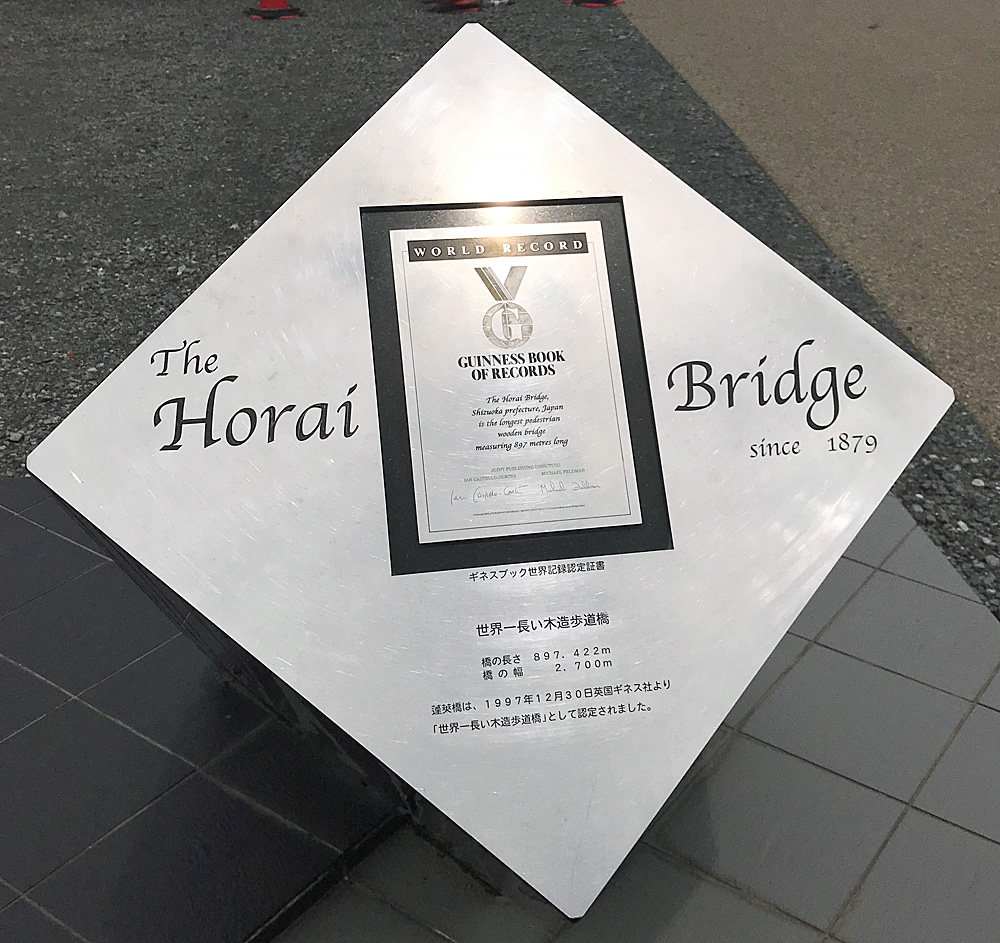 The bridge consists of a wooden footbridge and supporting pillars underneath made of reinforced concrete. Only pedestrians and cyclists can pass over it. It is also famous as one of the few toll bridges still in existence.
The length of 897.4 m can be respectively read "Ya, ku, na, shi" in Japanese, which means "without trouble." Therefore, the bridge is also known as"Yakunashi-no-Nagaiki-bashi (Bridge of longevity without troubles)".
It is often used as a filming location in movies and TV dramas, and is popular as a tourist spot, where over 100,000 people visit every year.
The teahouse, 897.4 Chaya, was opened on March 20, 2018. The teahouse was named after the 897.4 m length of the Horai Bridge.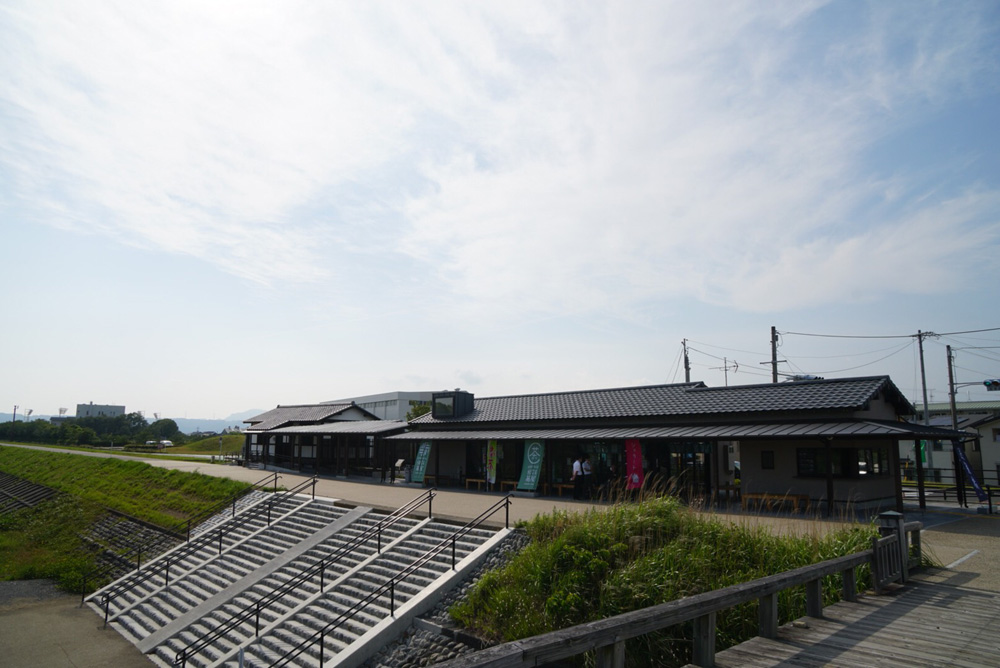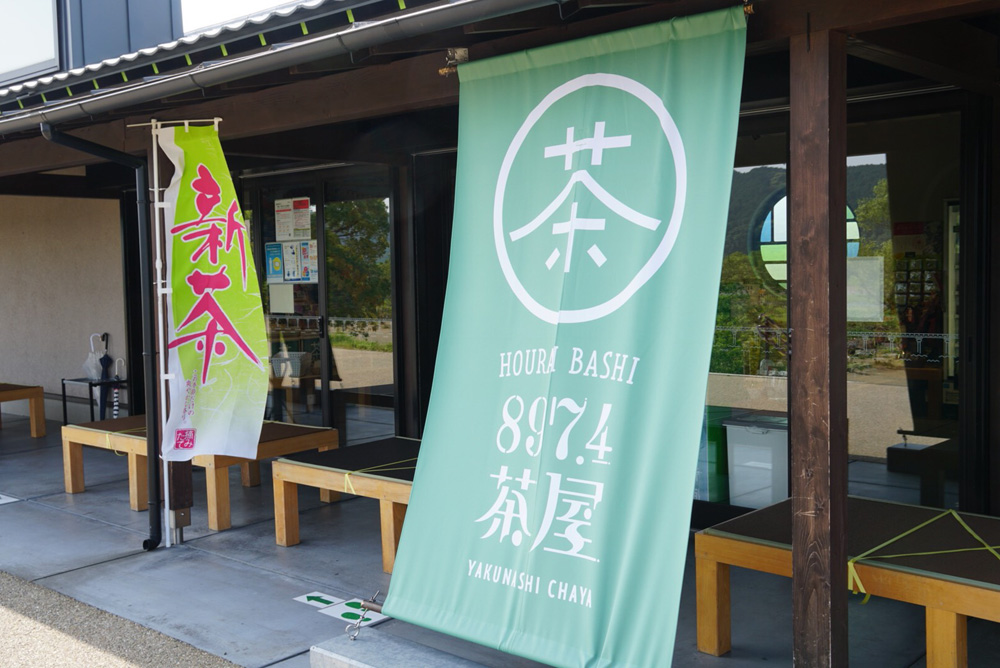 The teahouse sells specialty teas produced under the SHIMADA GREEN Ci-TEA plan, (Shimada City Greentea Plan) part of Shimada's specialty products, and also has tea for both take-out or enjoying in its cafe.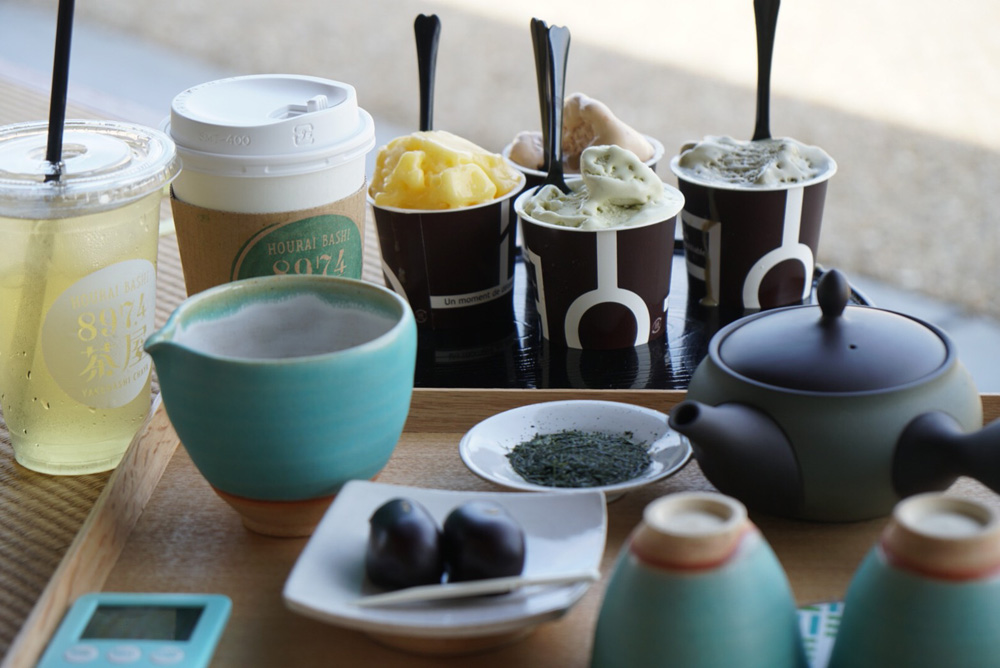 ↓Hot tea sets are offered in winter, various iced tea sets are also available in summertime.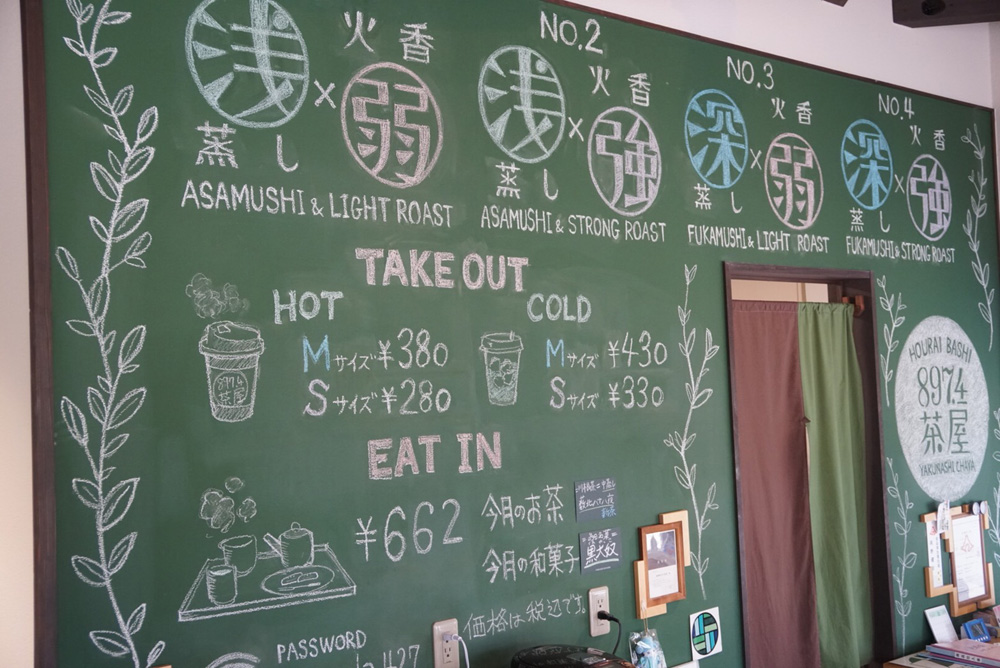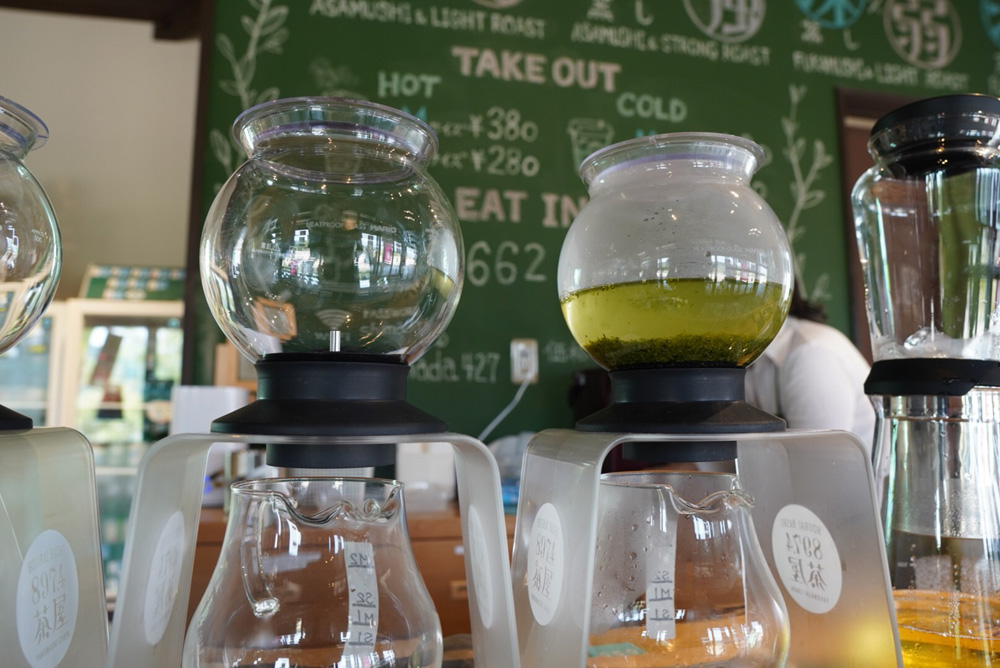 ↓It has a wide selection of ice creams, including "gelato" and local specialty products.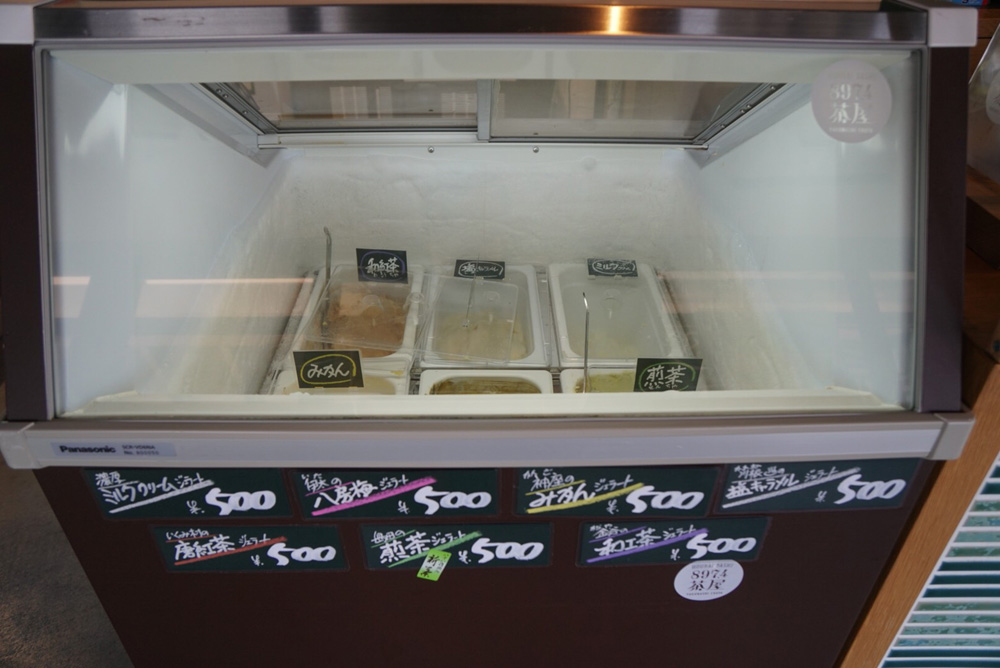 ↓Local specialty products are also available.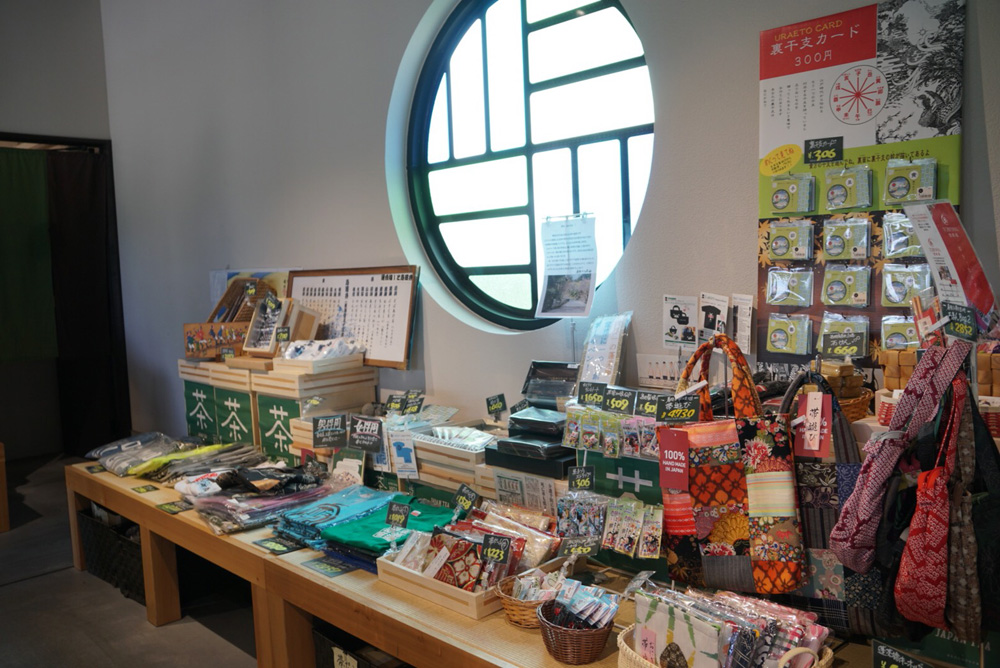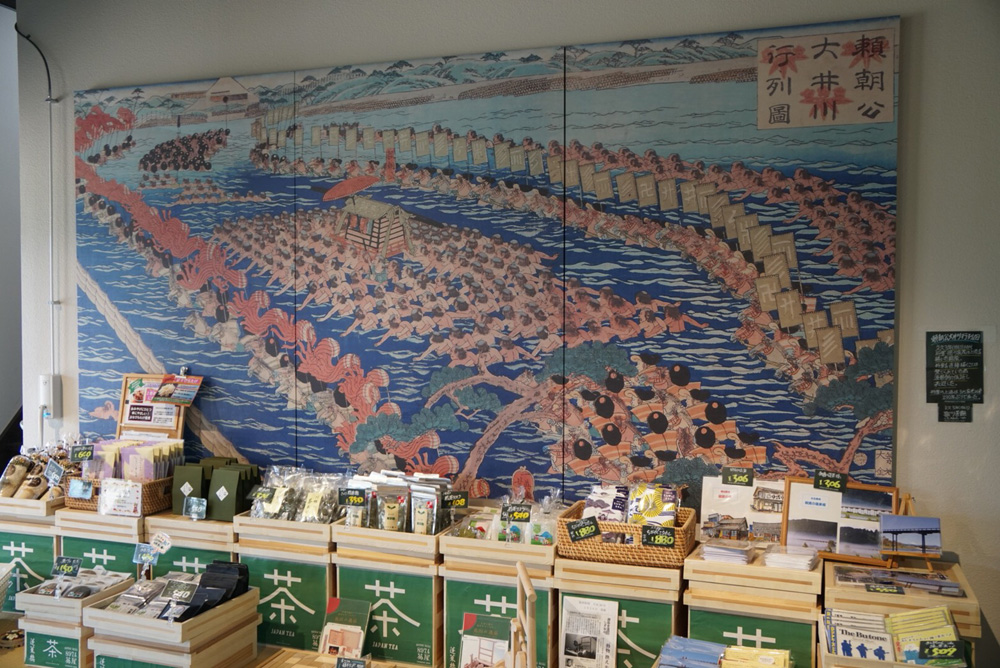 Beyond the Horai Bridge, there are several lucky spots.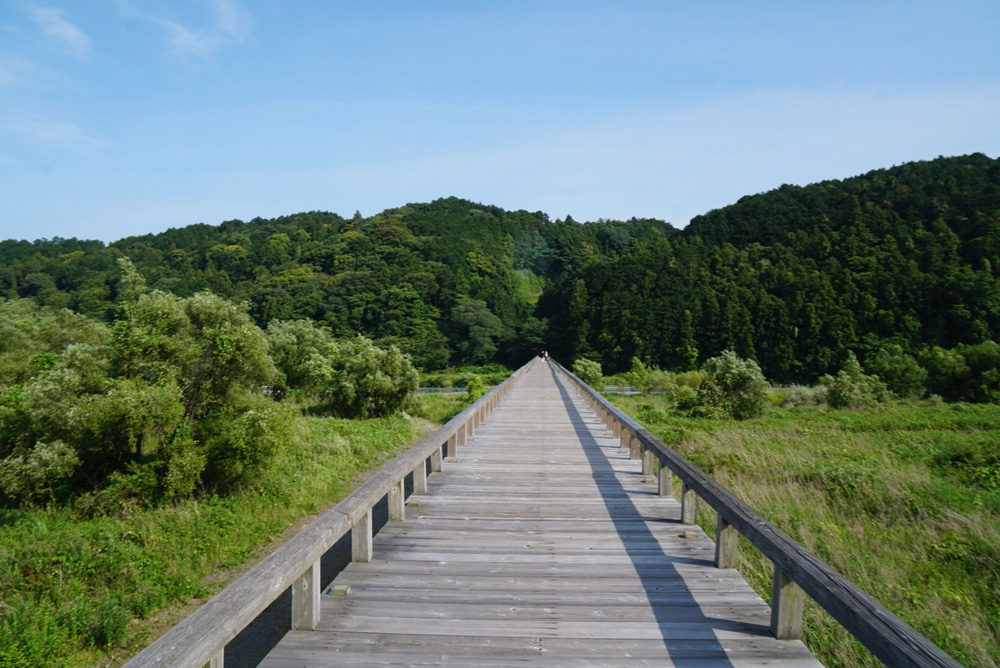 ↓The height of the balustrades is only 50 cm. Cross the bridge slowly and carefully. "ど真ん中 (The Center)" is written in Japanese on the center of the bridge.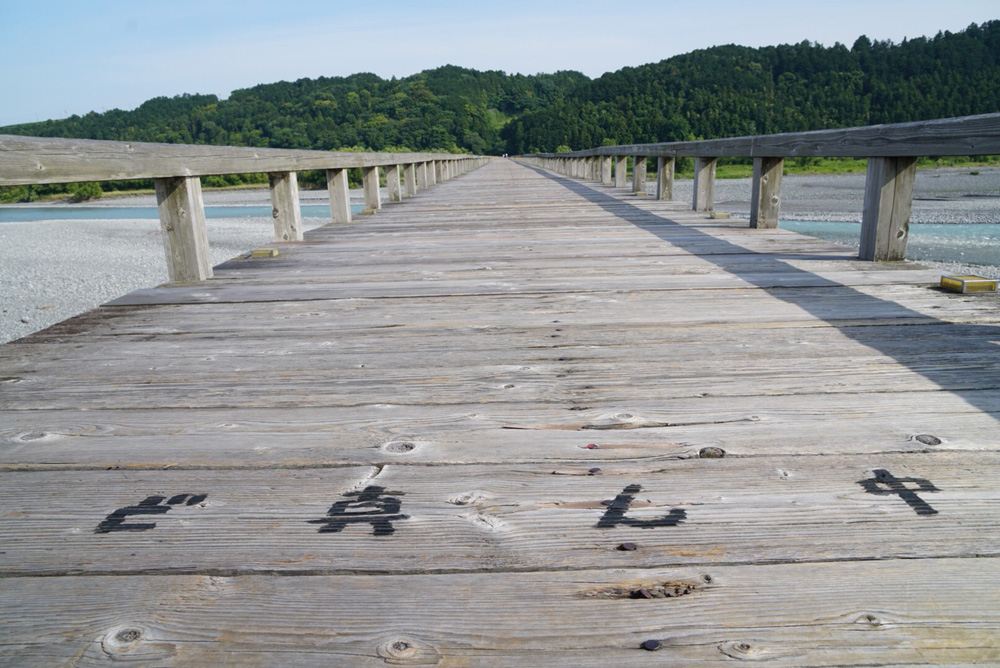 ↓When you stand at the teahouse' entrance and look to the west, you can see the Kanji character, "茶 (tea)" on a hill in the Kakegawa Higashiyama area.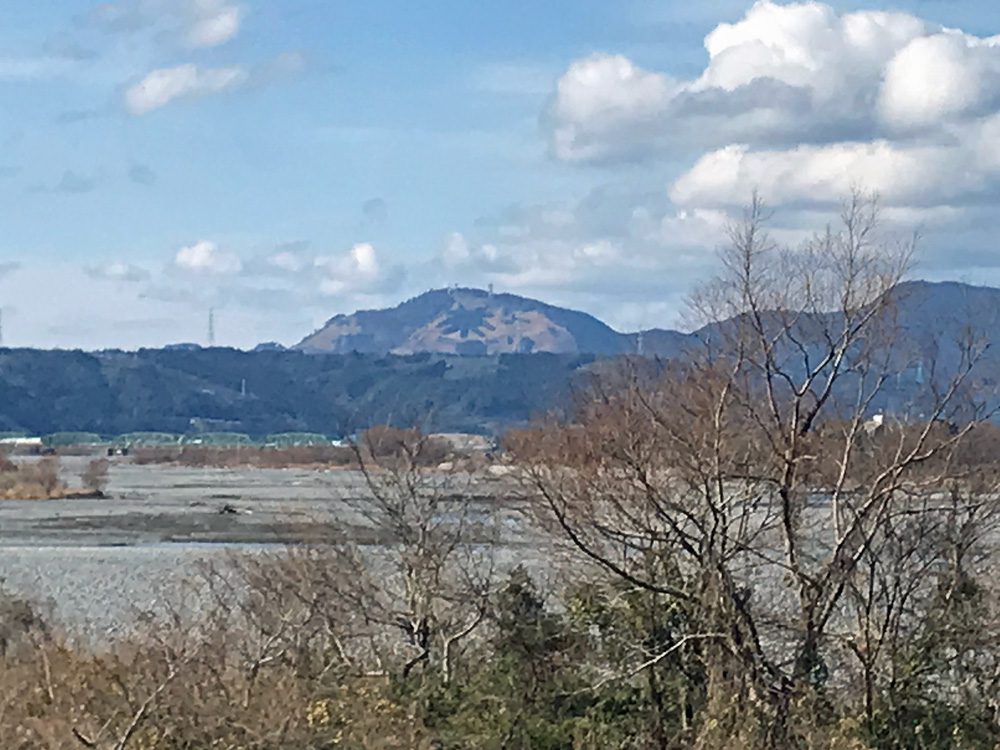 ↓If it's sunny, you can see Mt. Fuji to the east.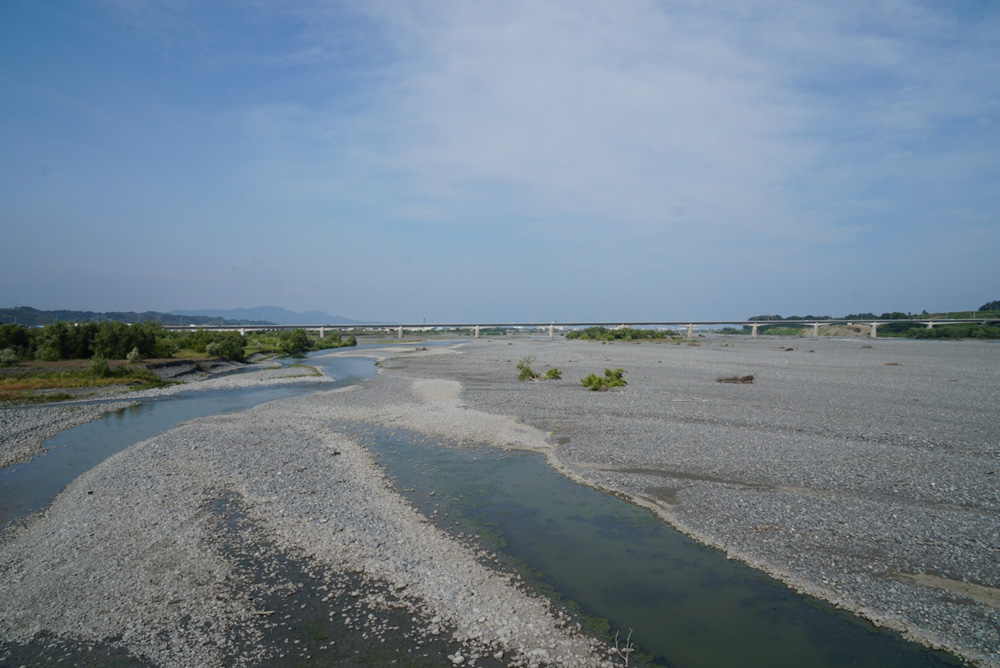 ↓There is some small street shop over the bridge.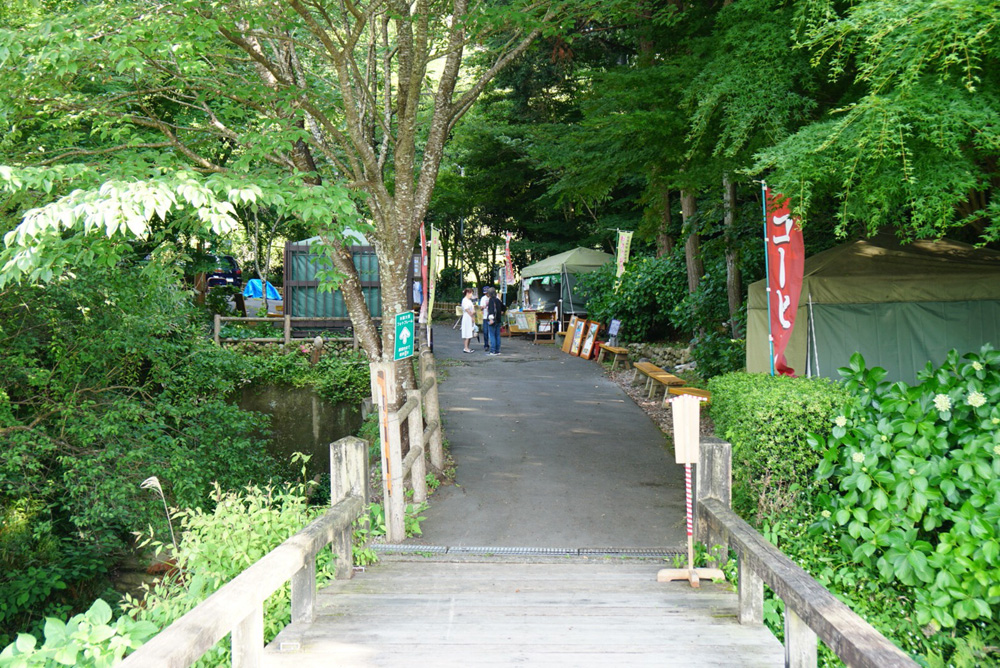 When you go further, a sightseeing walk route begins from the "Horai no Shimadai" (See the photo below.).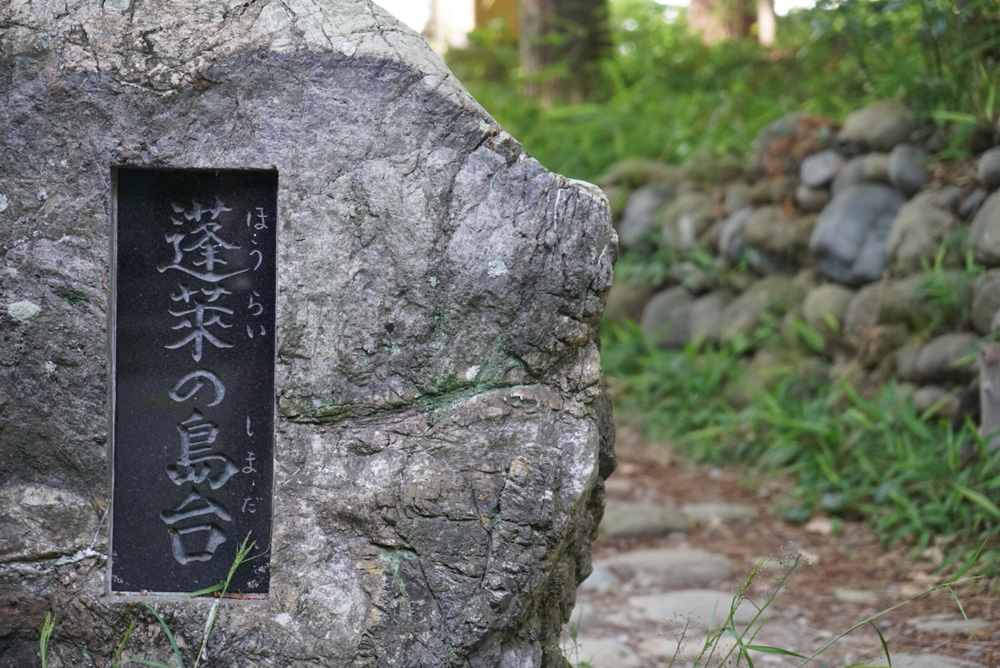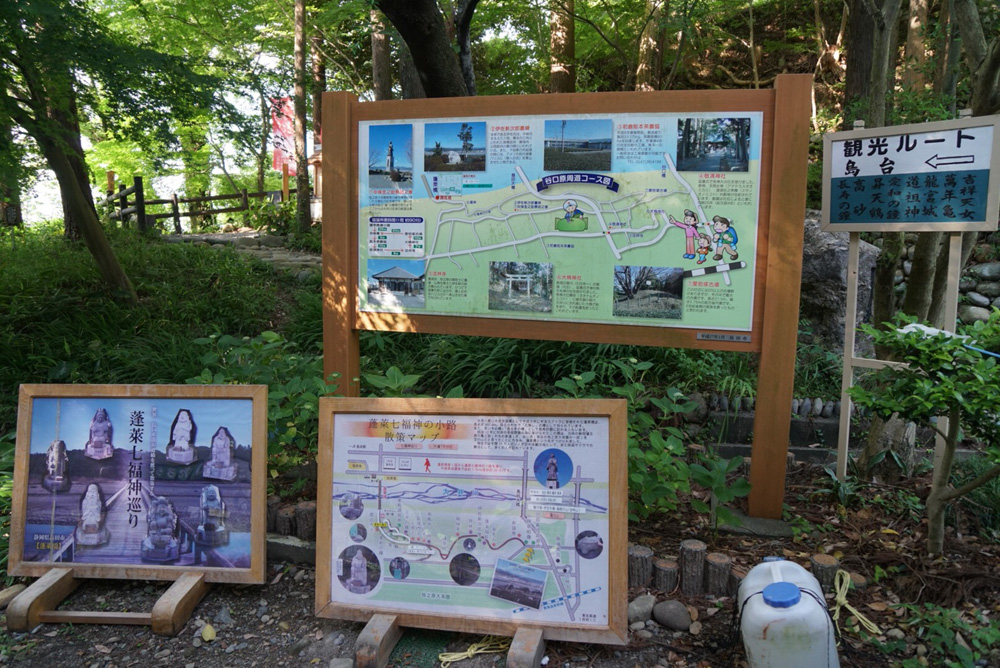 You can see the panoramic view of Horai Bridge from the bank at the other end of the bridge.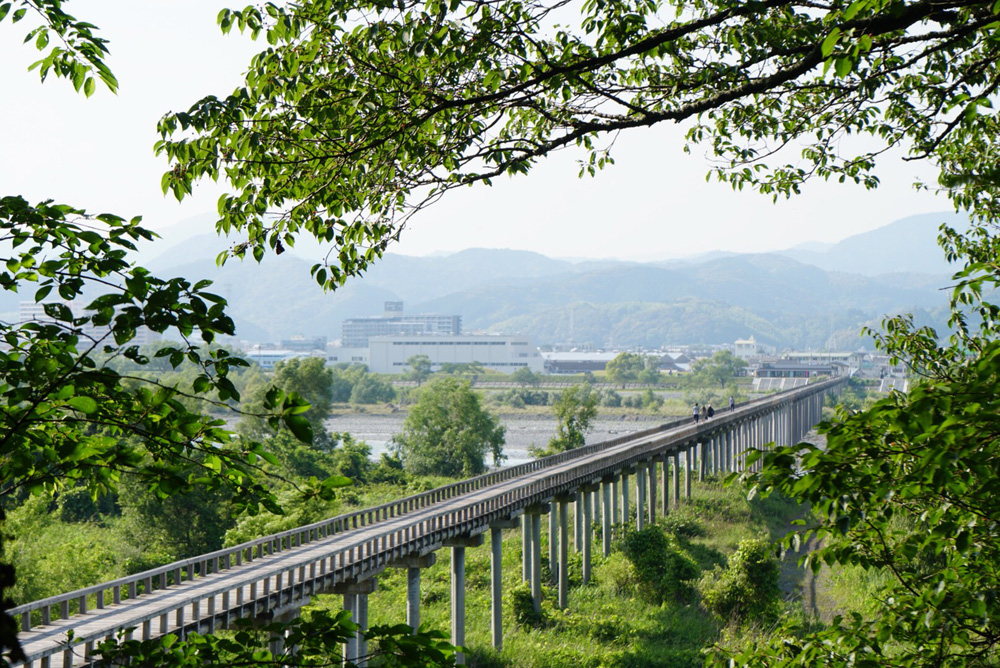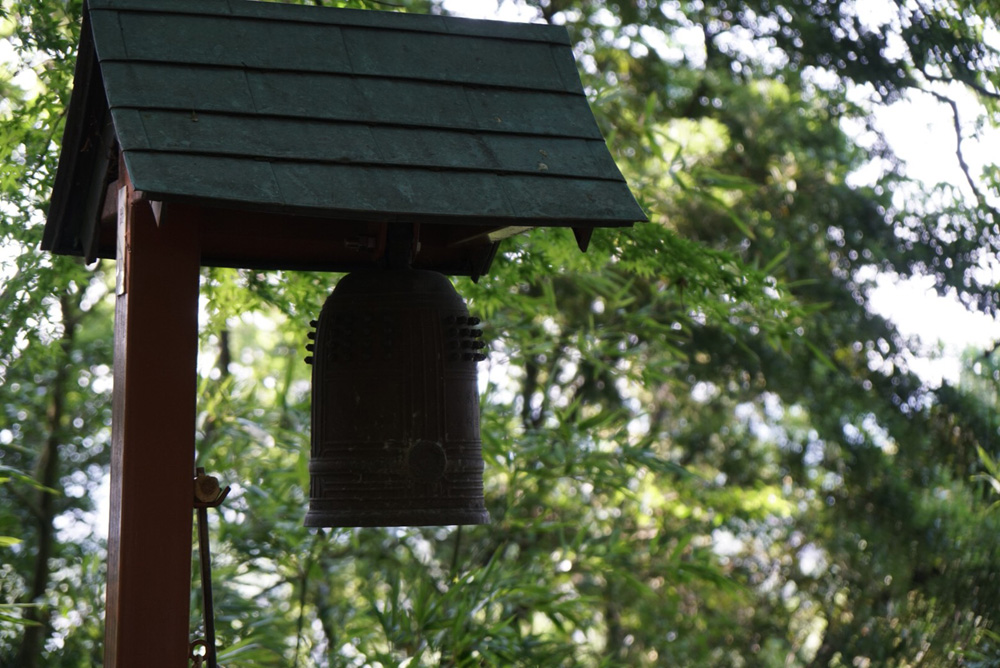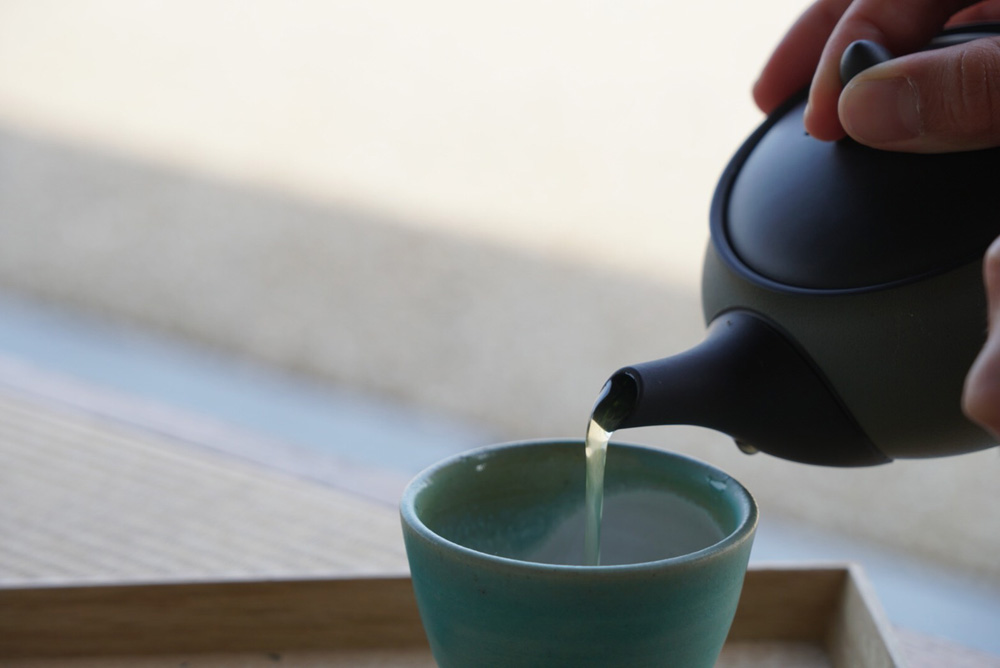 It takes about 30 minutes on foot for a round trip on Horai Bridge. Enjoy a refreshing time with delicious tea, panoramic views, and a sightseeing stroll in the fresh forest air.
About897.4 (Yakunashi) Teahouse/

How to Purchase
Address
2, Minami, Shimada City, Shizuoka Prefecture, 427-0017, Japan
Website

http://shimadagreenci-tea.jp/drink-buy/8974chaya.html

Phone
+81 547-32-9700
Electronic Money and Card Payment
 Available
Open
April-September / 9: 00-17: 00, October-March / 9: 00-16: 00
Closed
 Open all year round
Parking
A large Parking lot is available
Access
By car
15 minute-drive from Yoshida Interchange of Tomei Expressway
20 minute-drive from Shimada Kanaya Interchange of Shin-Tomei Expressway
On foot
20 minute-walk from Shimada Station on the JR Tokaido Line
Related articles