CHA10 Delivers Organic Tea from Shizuoka to the World【Shizuoka City, Shizuoka Prefecture】

Go to Japanese page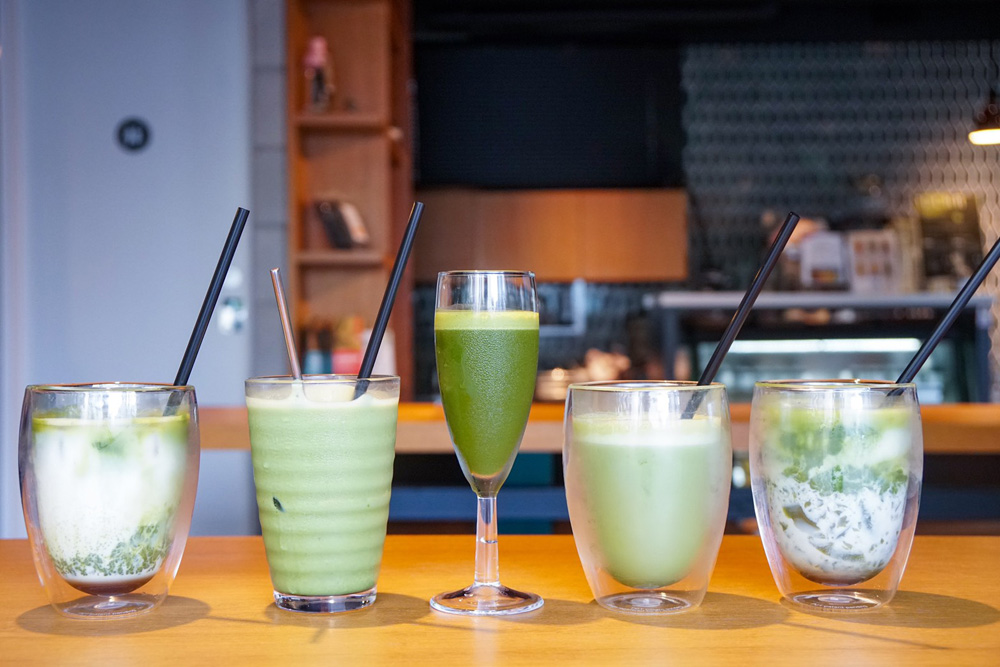 CHA10 (pronounced 'cha-toh'), located a 5-minute walk from Shin-Shizuoka Station, is a stylish tea café in a tea stand format, with counter and terrace seating only. It is popular, especially among health and beauty-conscious young women, for its organic tea and macrobiotic sweets made by Kakuni Chato, a long-established wholesaler exporting tea overseas.
In this article, we will give you a glimpse inside CHA10 and their delicious café menu.
What is CHA10?
CHA10 is a tea-stand-style Japanese green tea cafe located a 5-minute walk from Shin-Shizuoka Station. The store's trendy bright blue exterior gives it an appearance that makes it hard to believe that it is a specialist Japanese green tea store.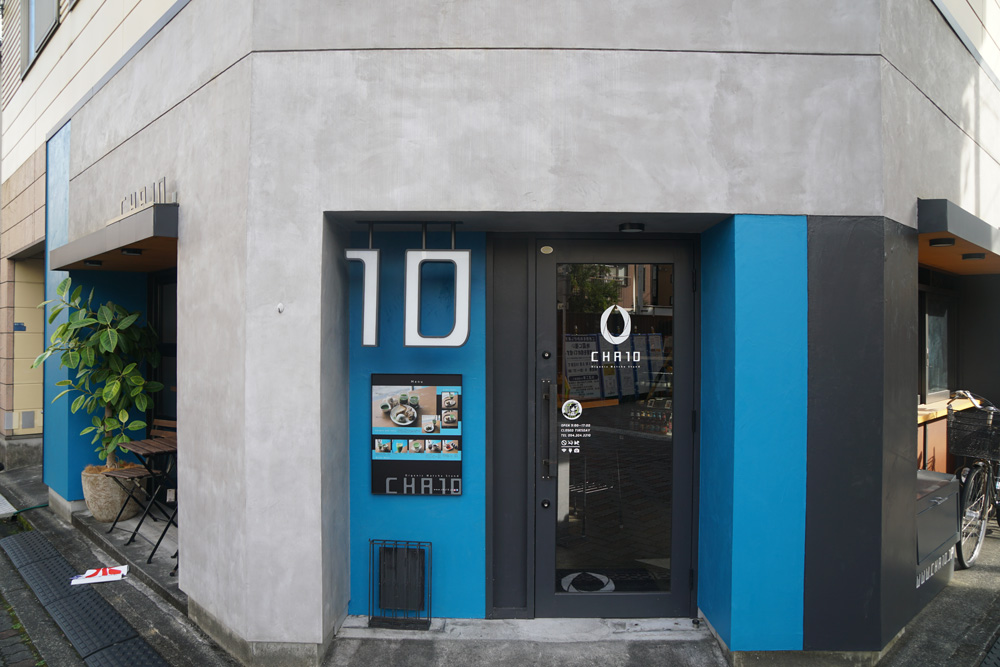 CHA10 is operated by Kakuni Chato, which was established in 1977. Kakuni Chato is a tea company that mainly deals in organically grown tea and is active in exporting tea overseas. Kakuni Chato opened CHA10 in November 2017 with the hope that young people would enjoy organic tea in a more relaxed atmosphere.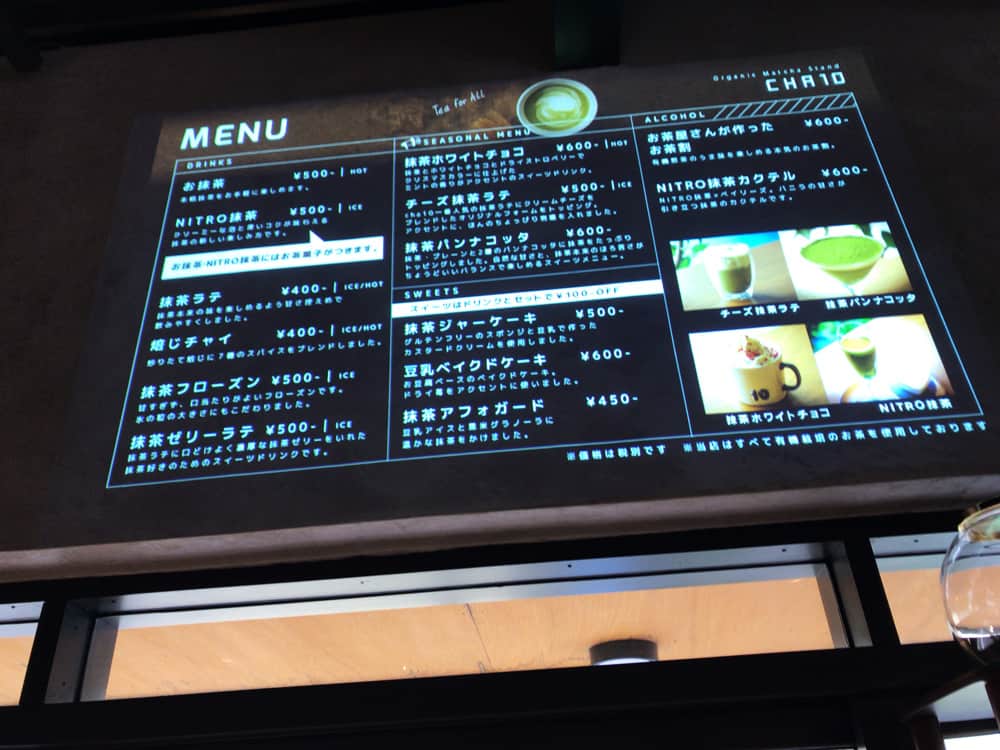 CHA10 consists of counter and terrace seating, and is equipped with WiFi and power outlets. It is available for eat-in as well as take-out. In addition, some products only available at CHA10 are also worth checking out.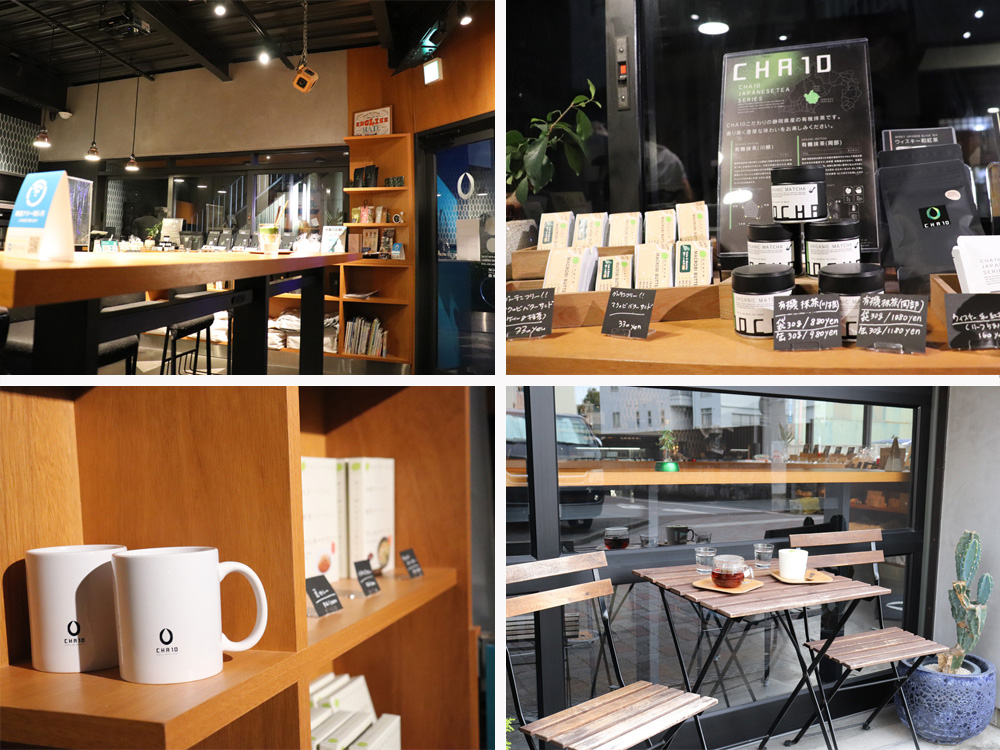 To appease the organic boom overseas, Kakuni Chato started to export its teas. They are now JAS certified (Japan Agricultural Standard) organic. At CHA10, you can also purchase Kakuni Chato teas and macrobiotic (a diet based on grains and vegetables grown using natural methods without pesticides) sweets.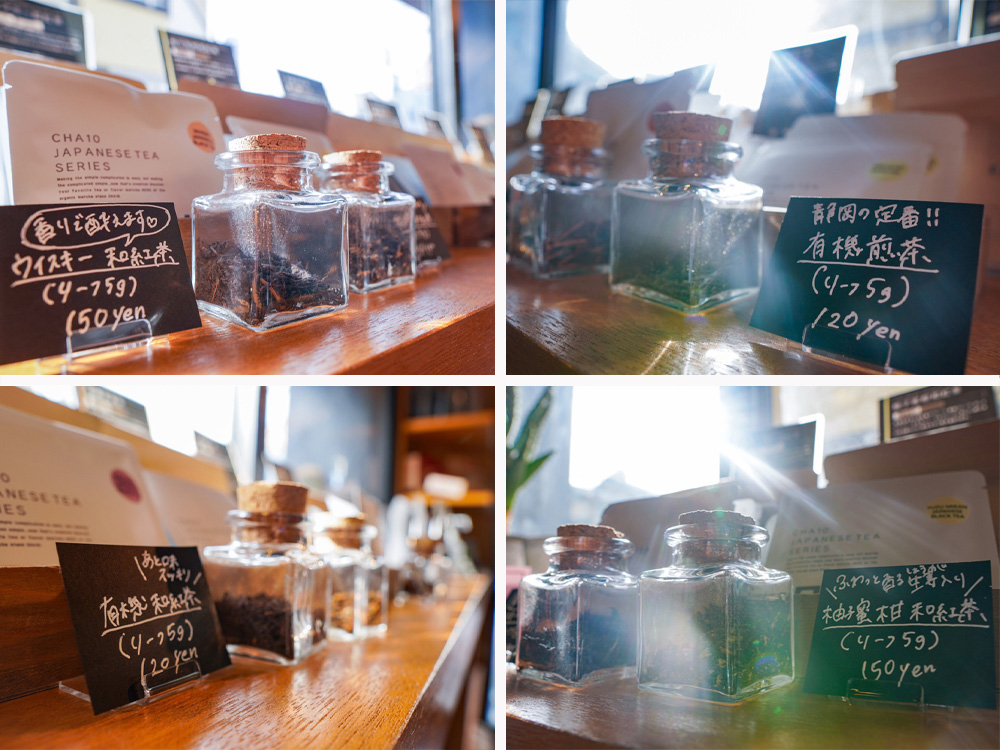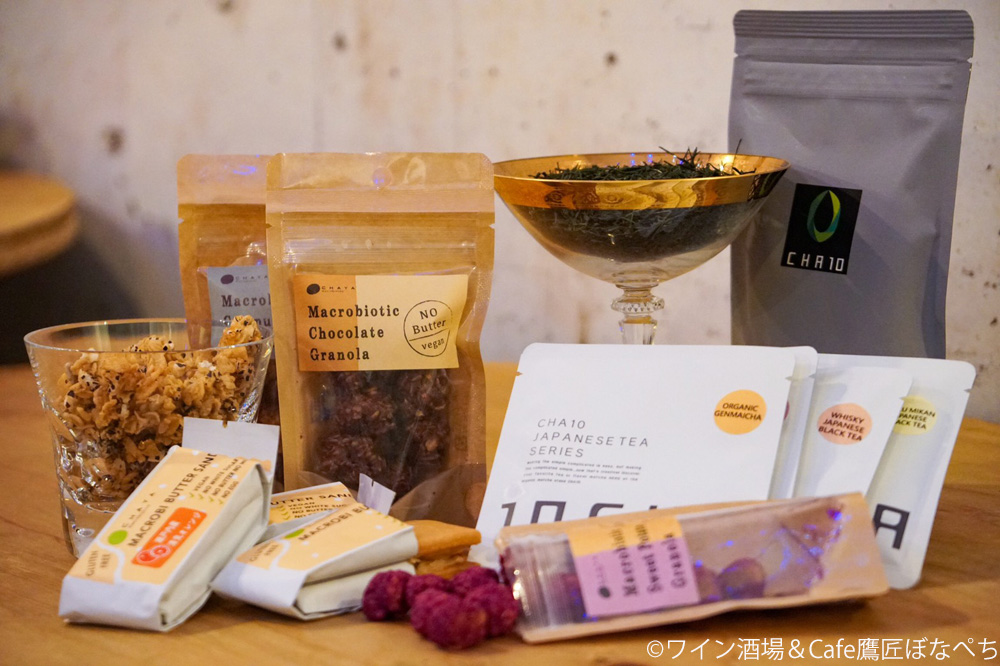 CHA10's Cafe Menu
CHA10 offers organic tea and macrobiotic sweets as part of its café menu. Here is a brief introduction of the menu. (CHA10 also offers a latte menu with a choice of soy or cow's milk blends, with or without sugar.)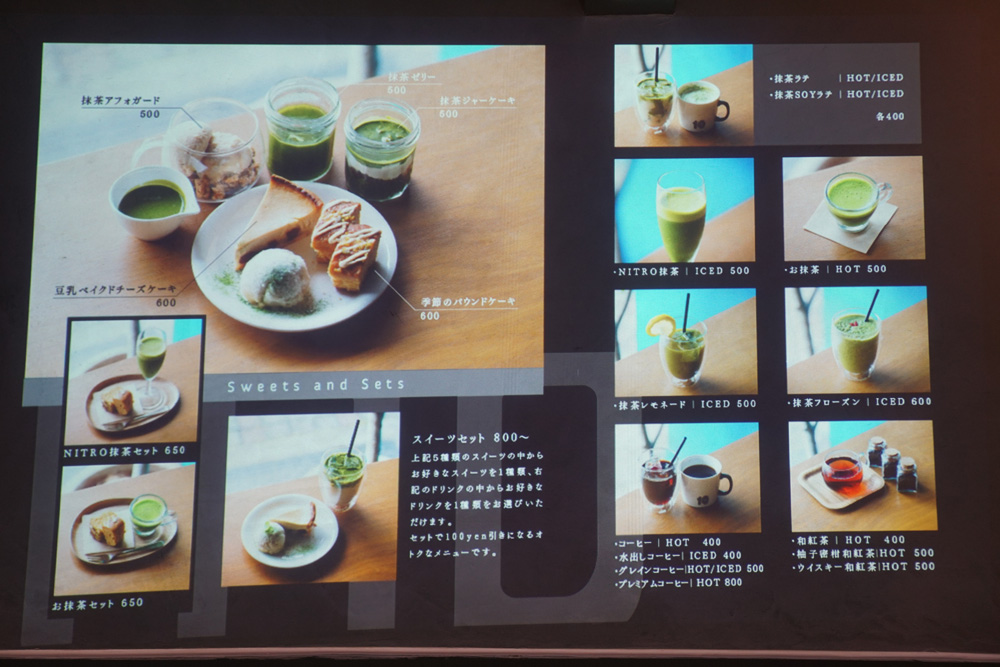 NITRO Matcha
NITRO Matcha is a new type of matcha created by injecting nitrogen gas into it to produce creamy bubbles and a deep flavor. The bitterness of organic matcha from Kawane and the gentle sweetness of beet sugar (natural oligosaccharide that gently raises blood sugar levels and regulates the intestinal environment) blend very well together. This is an eat-in only menu item.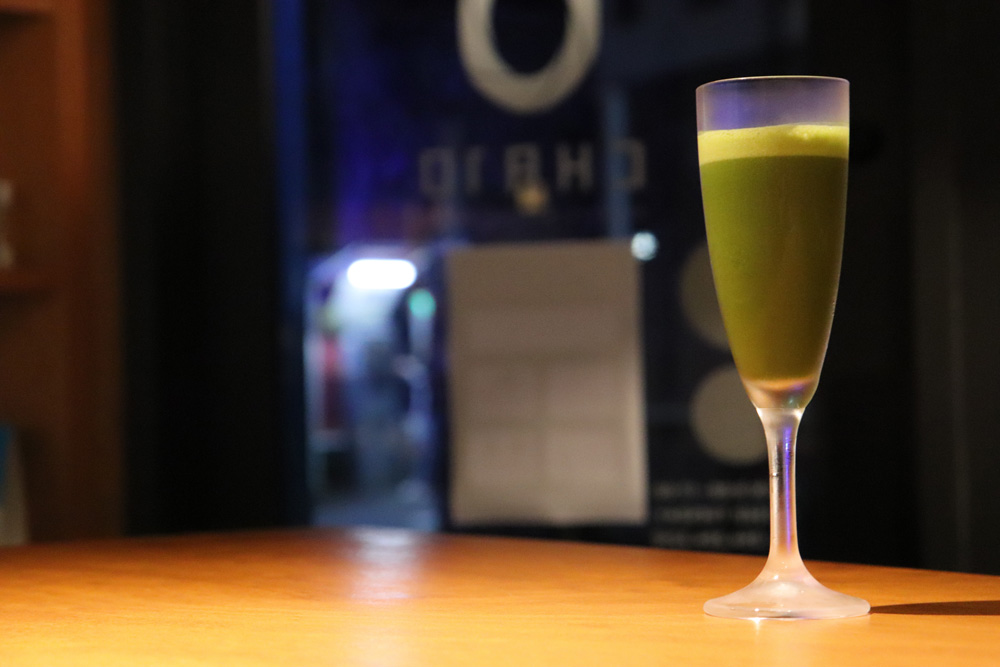 ▲The fluffy nitrogen bubbles on the surface and the deep green water color look beautiful in a champagne glass.
Matcha
The staff carefully prepares each cup of matcha after receiving your order. They give you the option between matcha produced in Kawane or Okabe, so why not enjoy comparing the tastes between the two? You can choose between hot or iced.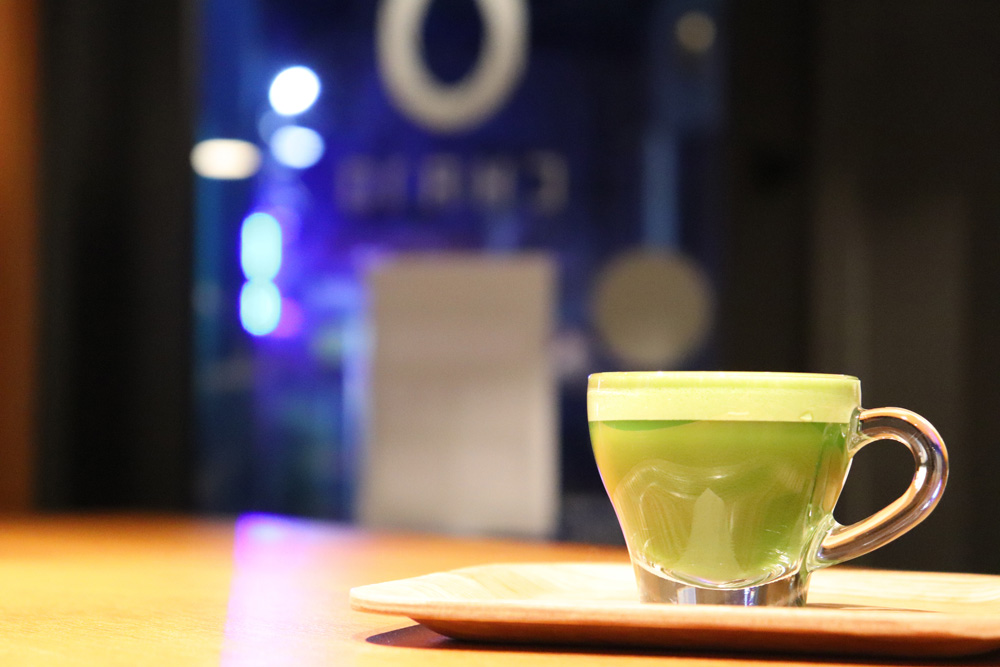 Matcha Jelly Latte
Kawane-grown matcha green tea and milk blend harmoniously in this latte. The sensation of the exquisitely soft jelly alongside the milky, creaminess of the matcha latte is delightful.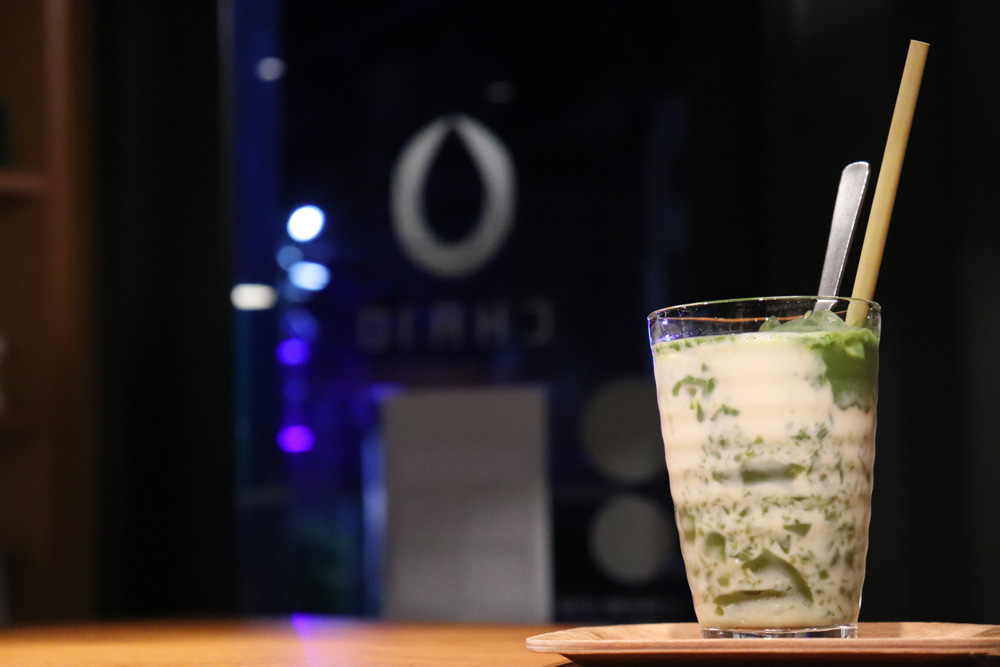 ▲The photo shows the Matcha Jelly Soy Latte.
Matcha Latte Float
The bitterness of Kawane-grown green tea blends with the crisp sweetness of soy milk and ice cream to create an irresistible beverage. (Choose from milk or soy).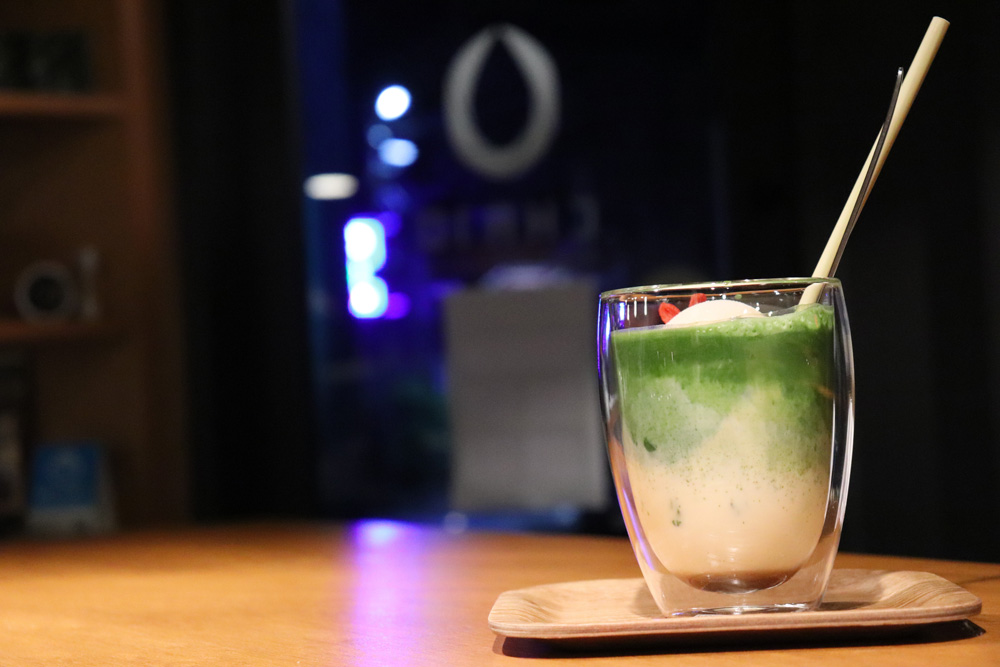 ▲The photo shows the Matcha Soy Latte Float.
Matcha Jar Cake
From the bottom, matcha tiramisu is layered with pound cake filled with organic matcha green tea, red beans cooked in sucrose, soymilk custard, and matcha sauce. The modest sweetness enhances the flavor of the matcha and its stylish appearance will delight the heart of any sweets lover.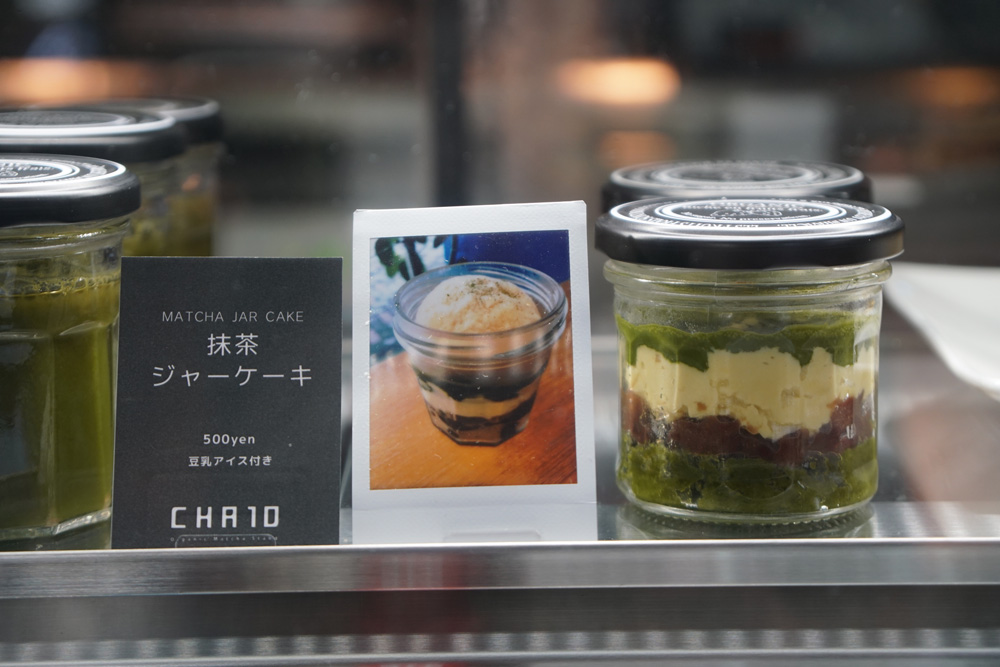 ▲It is pre-prepared in the store and served with soy milk ice cream.▼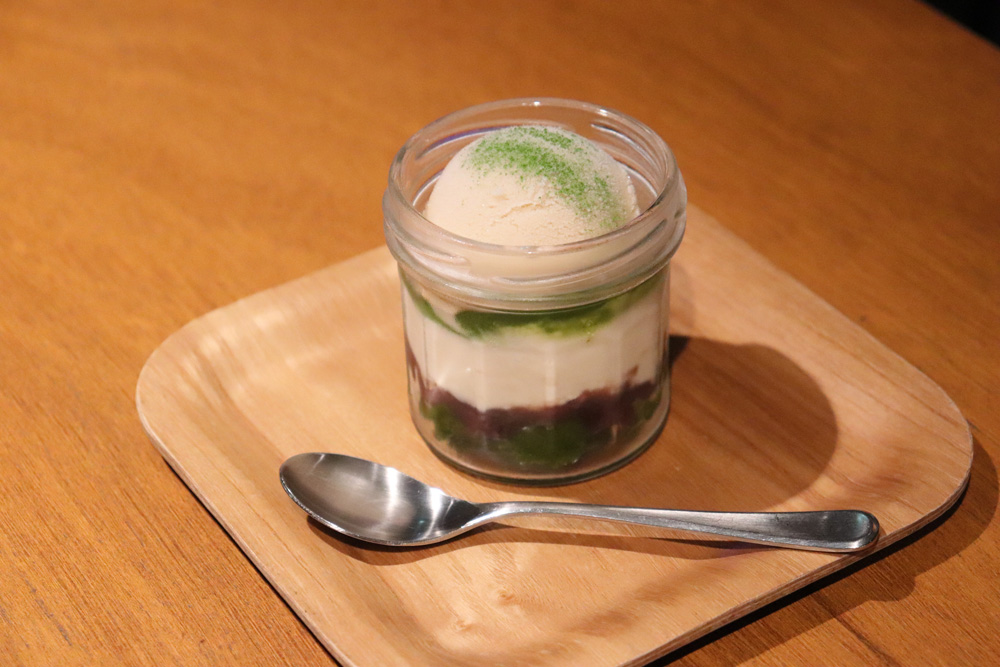 Matcha Affogato
Homemade soy milk, almond milk ice cream, and rice granola look lovely in a cup. The rich matcha sauce and the refreshing almond soy milk ice cream make the perfect matcha sweet.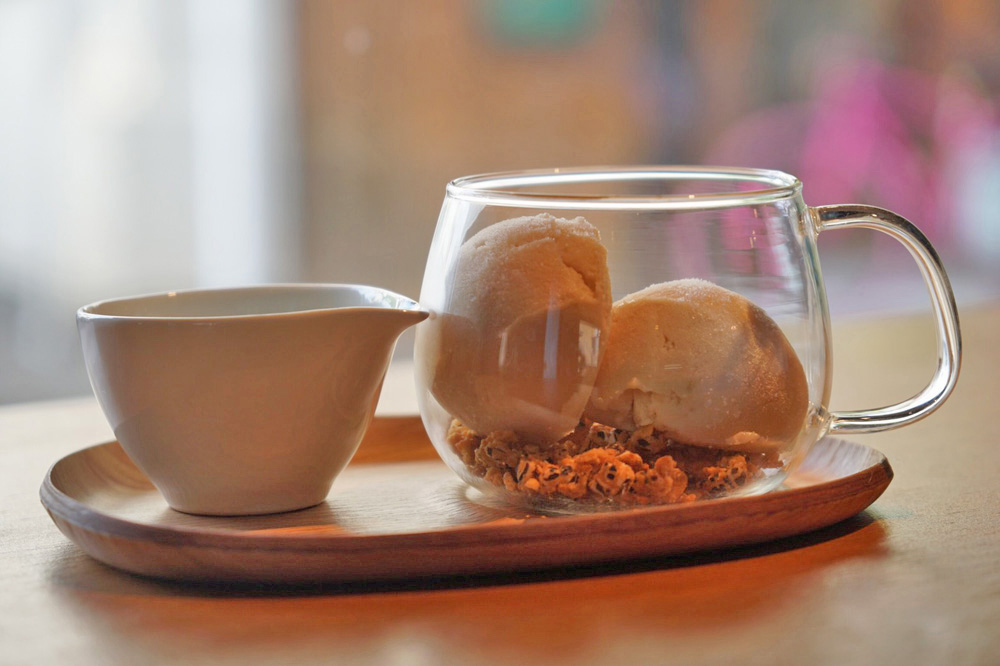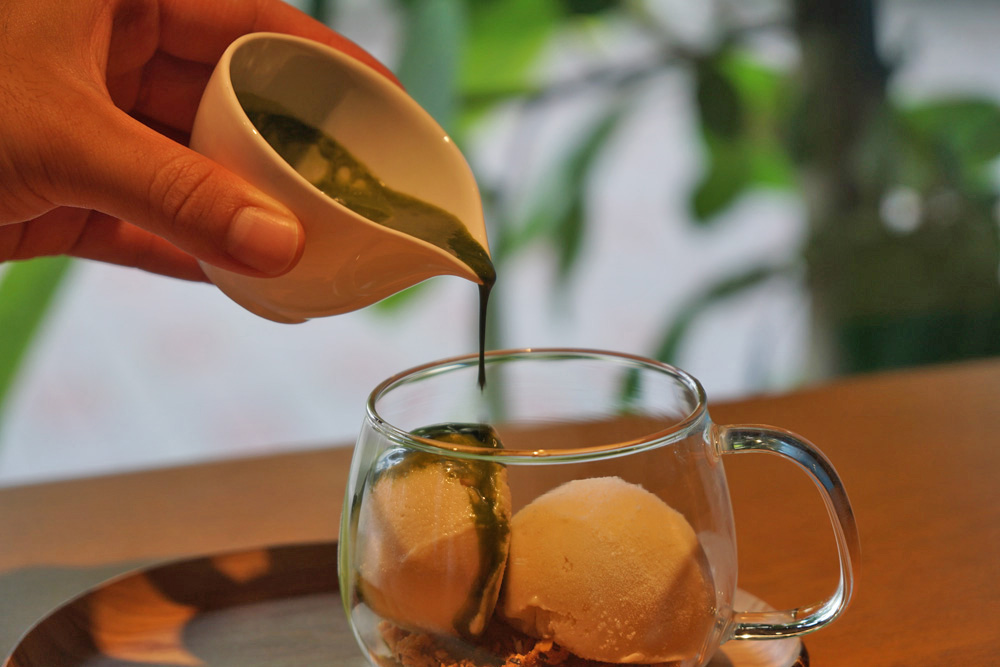 ▲Warm organic matcha is poured over the top.
Whiskey-flavoured Japanese Black Tea
Whiskey-flavoured Japanese black tea is made by aging Japanese black tea in high-grade whiskey barrels, resulting in a black tea with a whiskey flavor. The company says that they tried 300 different combinations before arriving at this flavor. The tea has a boozy aroma but don't worry about the drive home, there is no alcoholic content in this grown up beverage.
Try it once and you'll likely be hooked!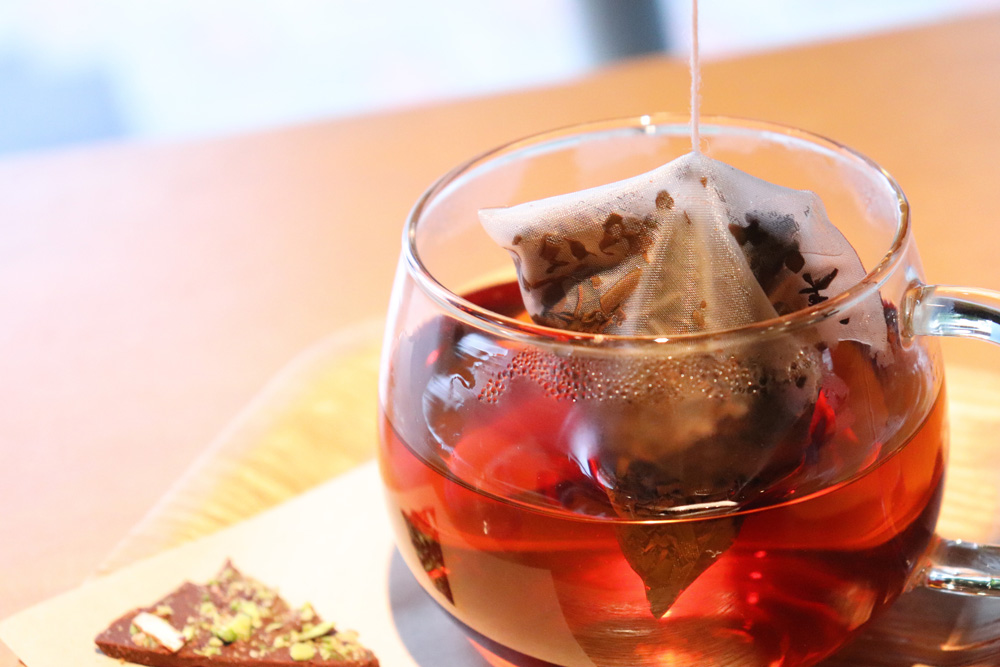 Soy Milk Bear Cheesecake and Setouchi Lemon Pound Cake
Chicly presented crisp and sweet soya milk bear cheesecake, lemon-scented pound cake and soy milk ice cream with raspberry sauce are all gluten-free, so you can finish this generous dessert without feeling guilty.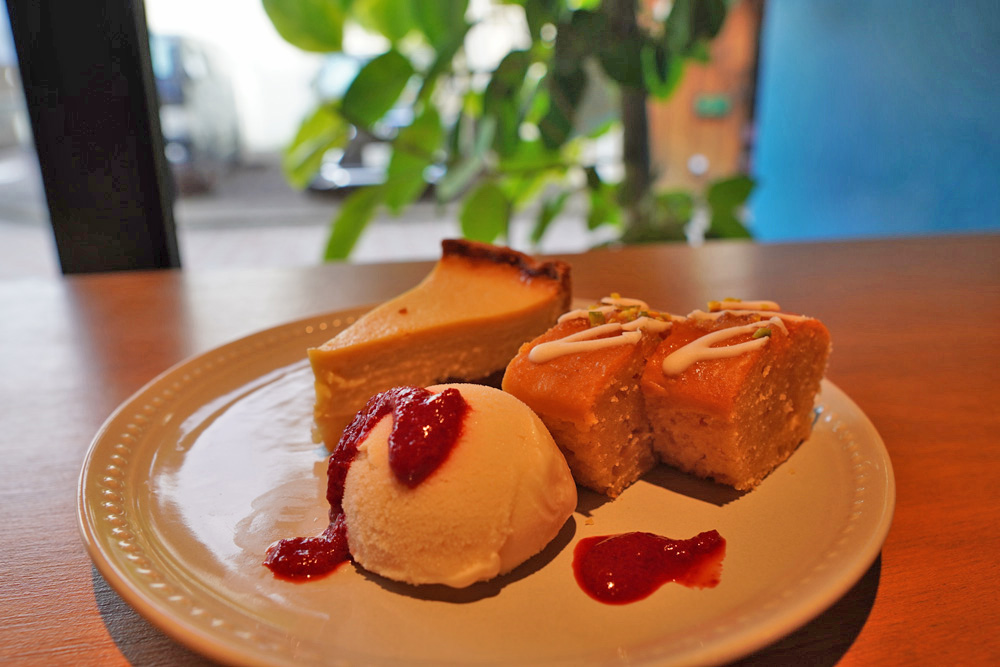 ▼Order a drink and dessert together for a set price and receive a ¥100 discount.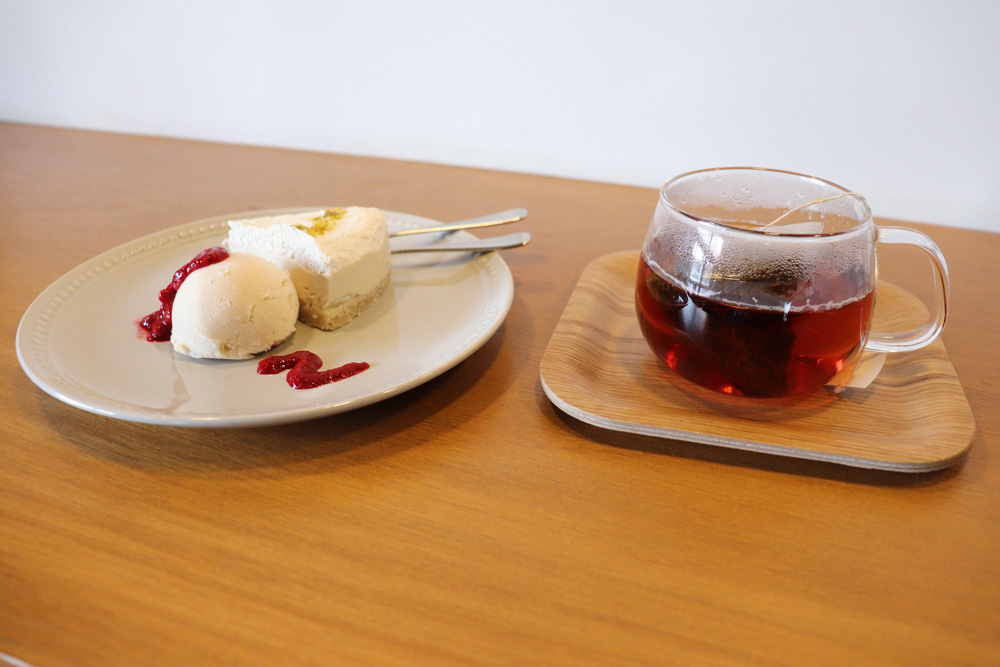 Organic matcha shaved ice (summer-only)
A summer-only shaved ice topped with a generous amount of organic matcha sauce and condensed soy milk. The rice granola underneath provides a satisfying crunchy texture to complement the creamy soy milk.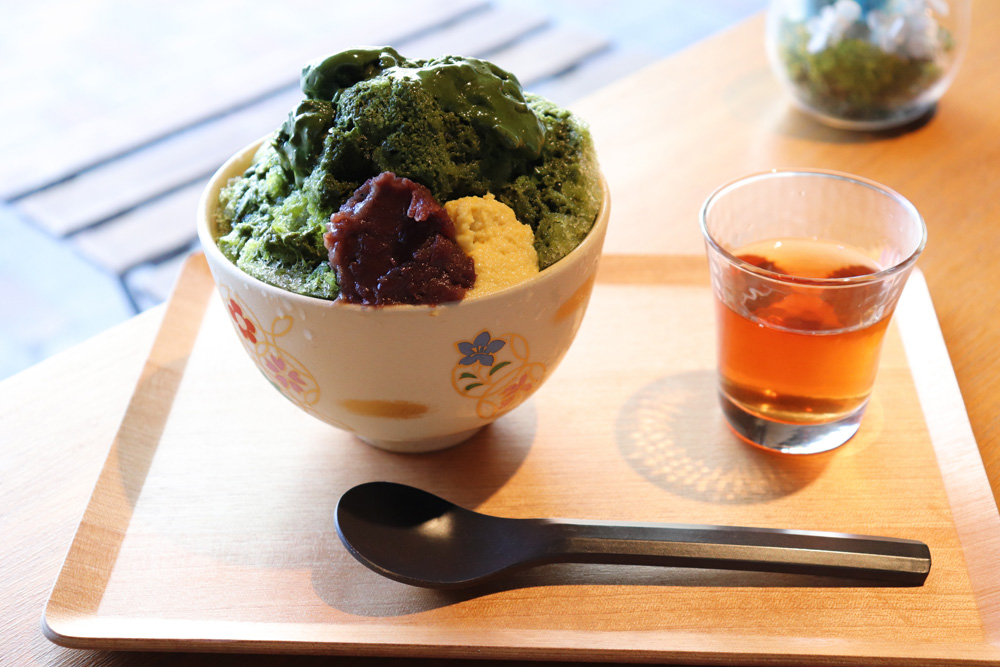 The tea served at CHA10, introduced here, comes from Kakuni Chato, which exports Shizuoka tea to the rest of the world. The word matcha may bring to mind images of Kyoto, but high-quality matcha is also produced in Shizuoka.
Why not take this opportunity to try Shizuoka matcha at this stylish matcha stand?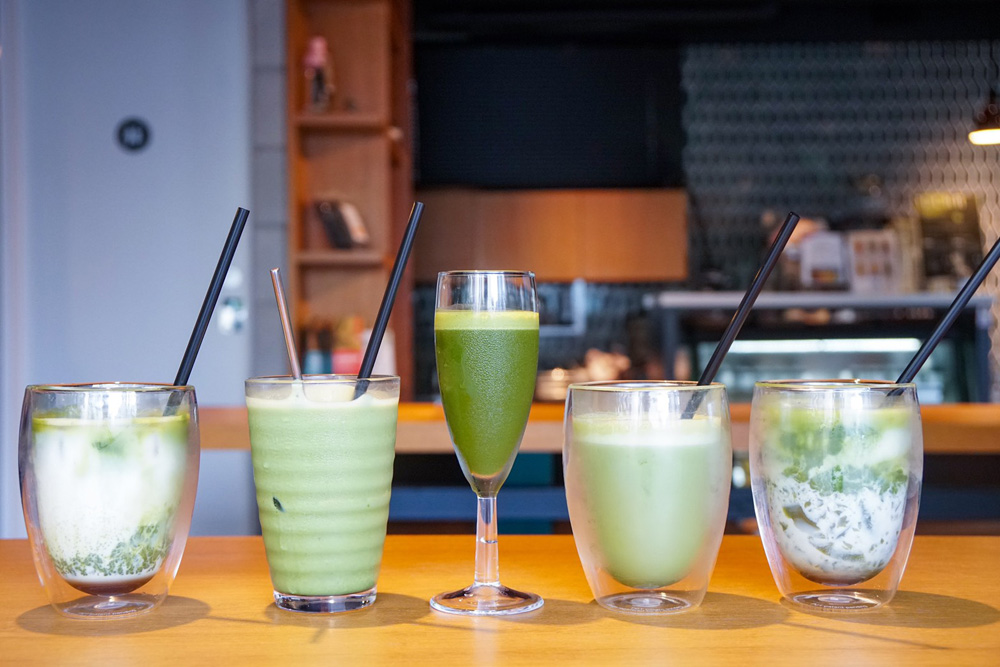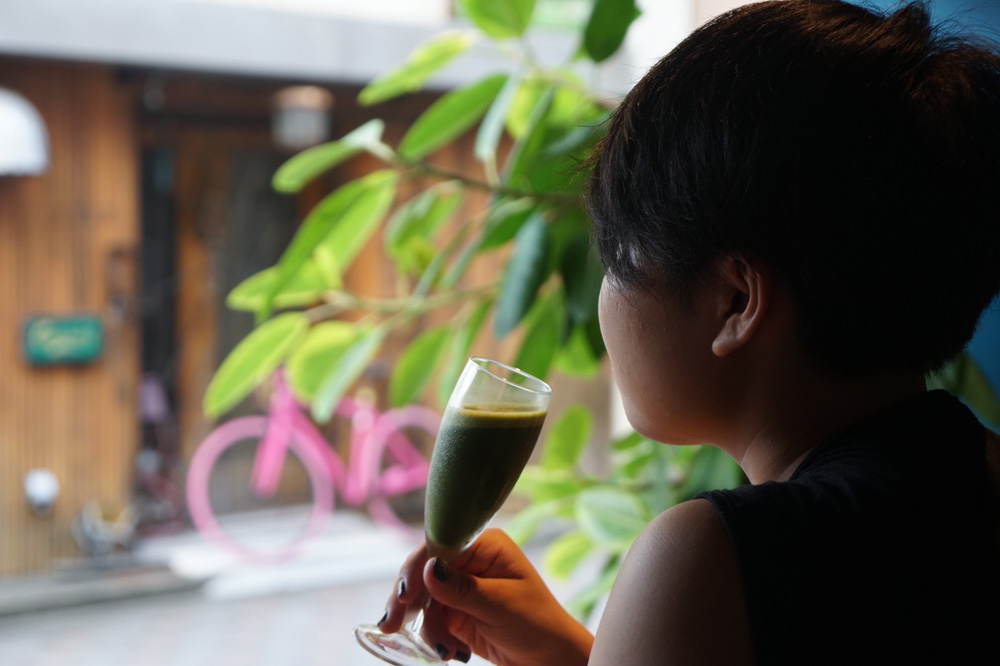 Cha10: Information, How to purchase
| | |
| --- | --- |
| Address | 1-11-6, takajo, Aoi-ku, Shizuoka city, Shizuoka Prefecture, 420-0839, Japan |
| Website | https://cha10.jp/index.html |
| Phone number | +81 54-204-2210 |
| E-money and credit cards | Available |
| Open | 9:00 to 17:00 |
| Closed | Tuseday |
| Parking lot | Not available (Use nearby toll parking lot) |
| Access | 5 min. walk from Shin-Shizuoka Station |
| | |
| --- | --- |
| Writer | Norikazu Iwamoto |
| Career | Ochatimes chief editer.Meeting with Vice Governor of Shizuoka prefecture.Judge of Fuji country 100 tea's award in 2021.Ocha Times link introduced at website of World O-CHA(Tea) Festival 2022. |
| | |
| --- | --- |
| English translator | Calfo Joshua |
| Career | Born and raised in England, living in Japan since 2016. Studying arboriculture in Shizuoka Prefecture whilst operating his landscape business Calfo Forestry. Appreciating the nature of Japan and the culture that places such importance in it. |
Related articles