Umegashima Club Chai Project, a tea farm in the secluded village of Umegashima 【Umegashima Black Tea, Shizuoka Prefecture】

Go to Japanese page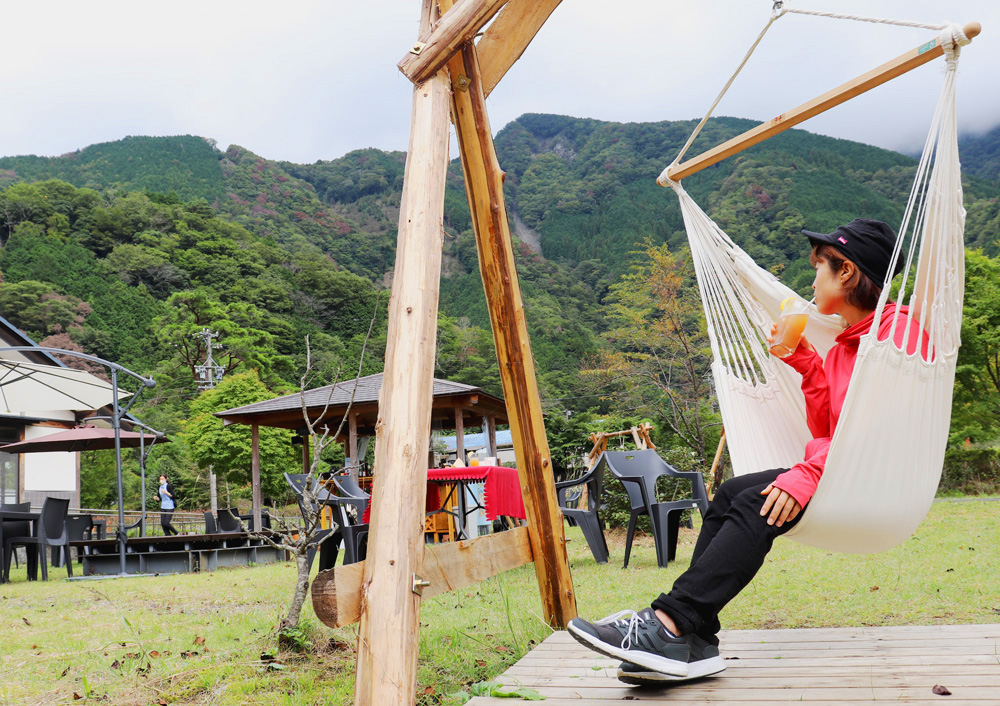 Umegashima, located about an hour's drive from downtown Shizuoka City, is an attractive mountainous hot spring resort, that suffers from depopulation, a declining birthrate, and an aging population. Ms. Miyoko Tsuji noticed that the climatic conditions in the mountainous area of Umegashima were similar to those of the famous tea-producing Darjeeling region of India and in February 2018, she established the Umegashima Club, a tea farming cooperative. Together with like-minded villagers, she started to produce black tea. Recently, she has been working to revitalize the local industry in Umegashima, aiming to create a synergistic relationship with the hot spring resort by producing Umegashima Chai.
This article will report on tea and chai making in Umegashima and how the Club was established in an interview with Miyoko Tsuji, the representative of the Umegashima Club.
What is Umegashima Club
Umegashima Club is a tea farm co-operative making black tea using tea leaves grown in tea plantations dotted around the mountainous area of Umegashima at altitudes of 500m to 800m above sea level.
The company was established in February 2018 by Miyoko Tsuji, after noticing that the climatic conditions in the mountainous area of Umegashima are similar to those of the famous tea-producing Darjeeling region of India, suitable for producing high-quality black tea.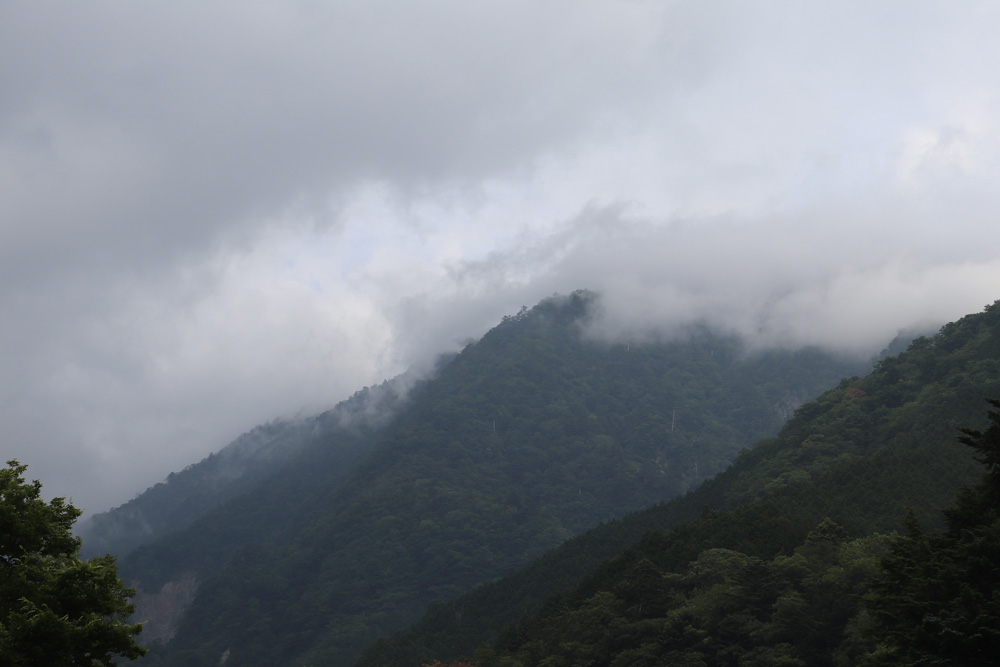 The Charms of Umegashima's Black Tea
Umegashima Black Tea is made with the leaves of the popular variety, "Yabukita". Dark in color, similar to hijiki (edible brown algae), it has a unique taste and aroma. It is blended with an ancient tea variety native to this region that is said to have been originally brought to Shizuoka hundreds of years ago by Shoichi Kokushi.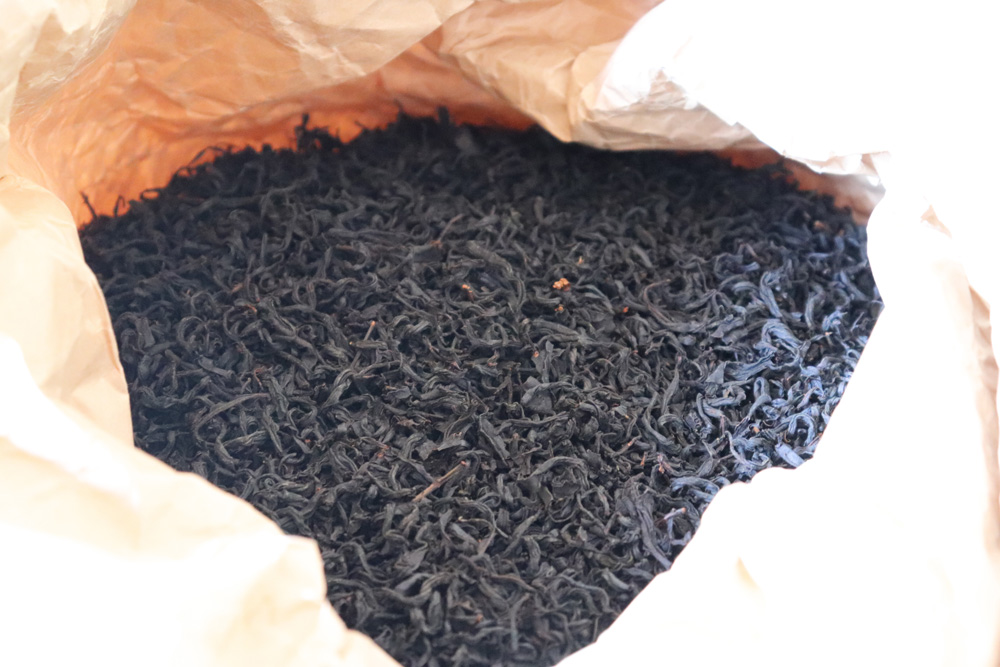 ▲Umegashima Kurabu tea leaves have also passed strict safety tests by Dr. Specht Laboratorien, Europe's top analytical facility for pesticide and chemical residue analysis.
Umegashima black tea is characterized by a nutty sweet aroma that permeates the sinuses and lingers for a long time, and is delicious not only hot but also chilled.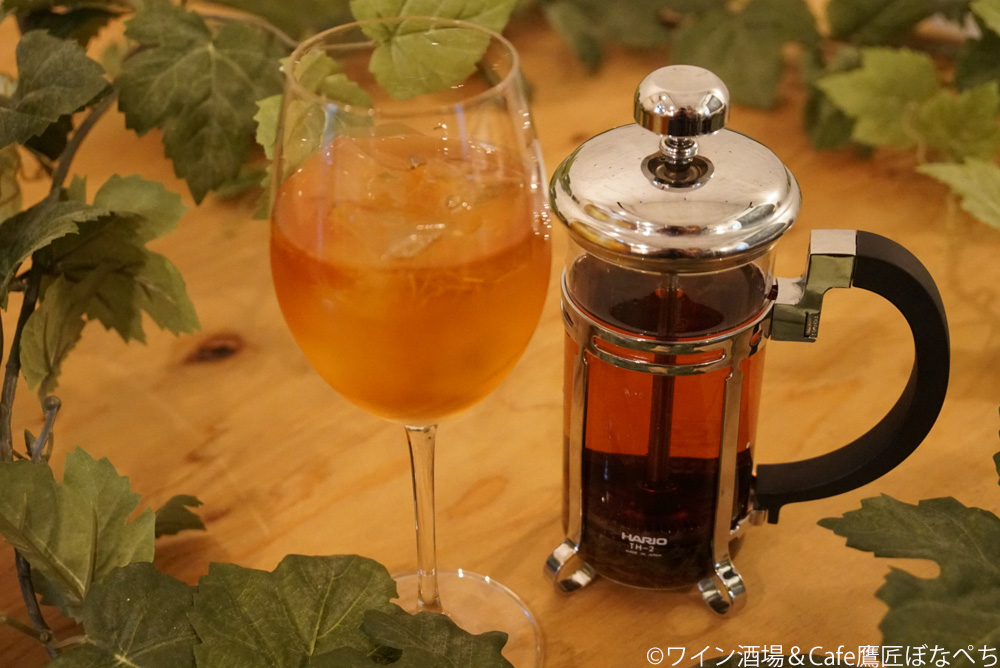 "Takasago Black Tea Liqueur" in collaboration with Fuji Takasago Sake Brewery
In June 2020, a collaboration between Umegashima Club and Fuji Takasago Brewery, "Takasago Black Tea Liqueur", was launched.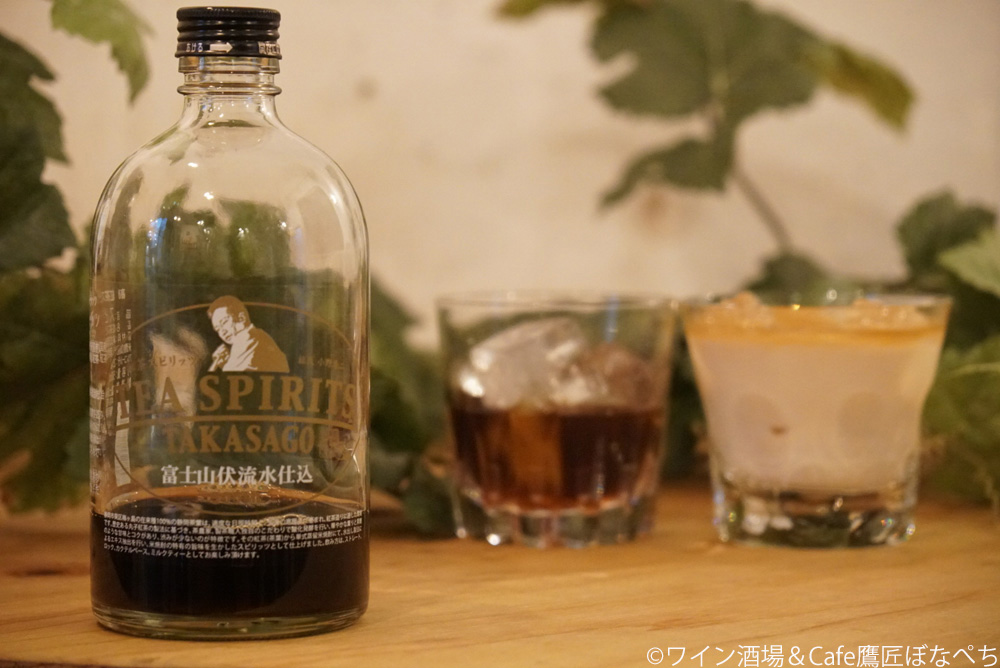 After much trial and error, Fuji-Takasago Brewery selected Umegashima Club's black tea as the best tea for producing black tea liqueur. The result is a masterpiece in which the sweet aroma of Umegashima black tea is married with the full flavor of rice shochu.
Enjoyed in a variety of ways; with soda, on the rocks, with hot water, or with milk.
Concentrated Umegashima Chai Syrup, completely additive-free
Umegashima Club makes "Umegashima Chai" by blending tea leaves from Umegashima with spices derived from traditional natural remedies.
Chai is the most popular drink in India, a country of high humidity and intense heat, and known to be a "source of life-giving energy". It is also known as a medicinal tea effective in warming the body from the core. Combined with a trip to the hot spring, the synergistic effect is fantastic.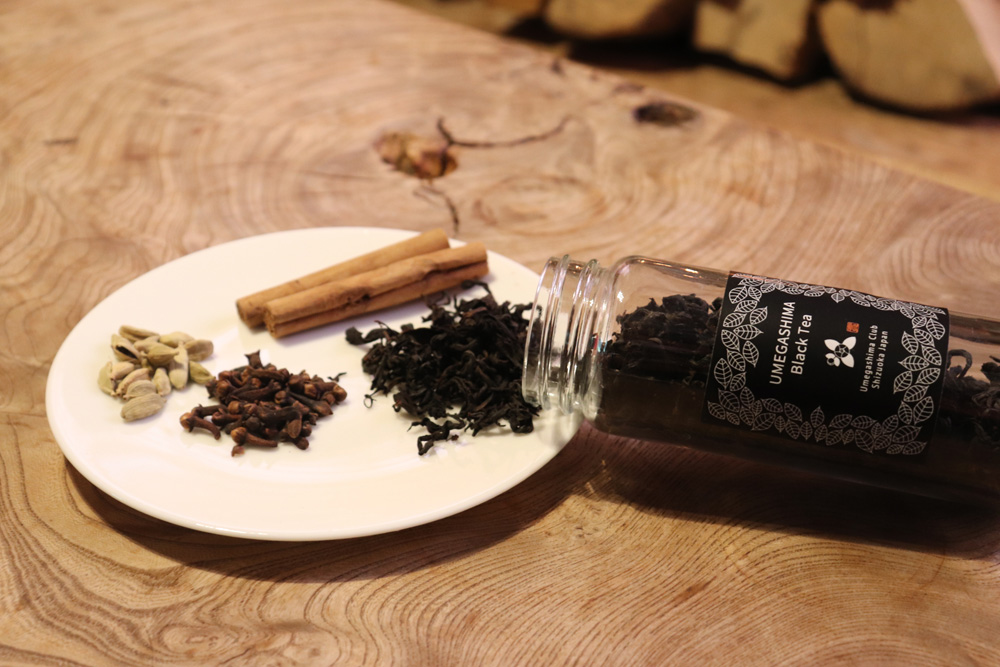 ▲The tea and spices (cinnamon, ginger, clove, etc.), originally used as herbal medicine, cleanse the body and mind.▼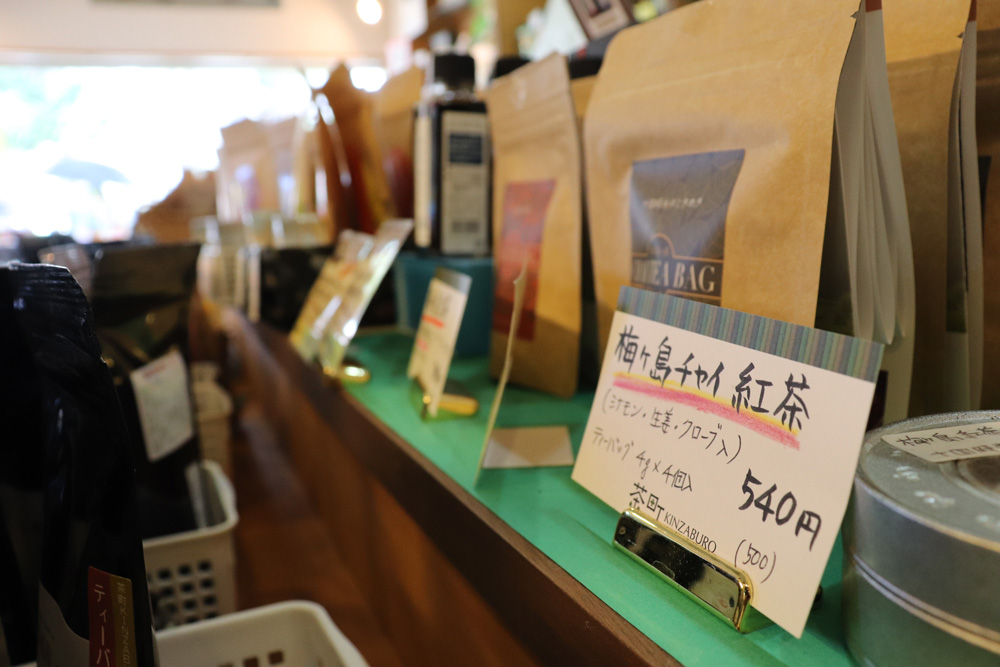 Originally, Umegashima Chai was made in tea bags. To make it easier to use, we asked Mako Japan, a manufacturer of fruit sauces to make us a concentrated chai syrup.
Mako Japan's unique two-step extraction and room temperature atmospheric pressure concentration technology has resulted in a completely additive-free concentrated Umegashima Chai Syrup without sacrificing the richness and aroma of the black tea and spices.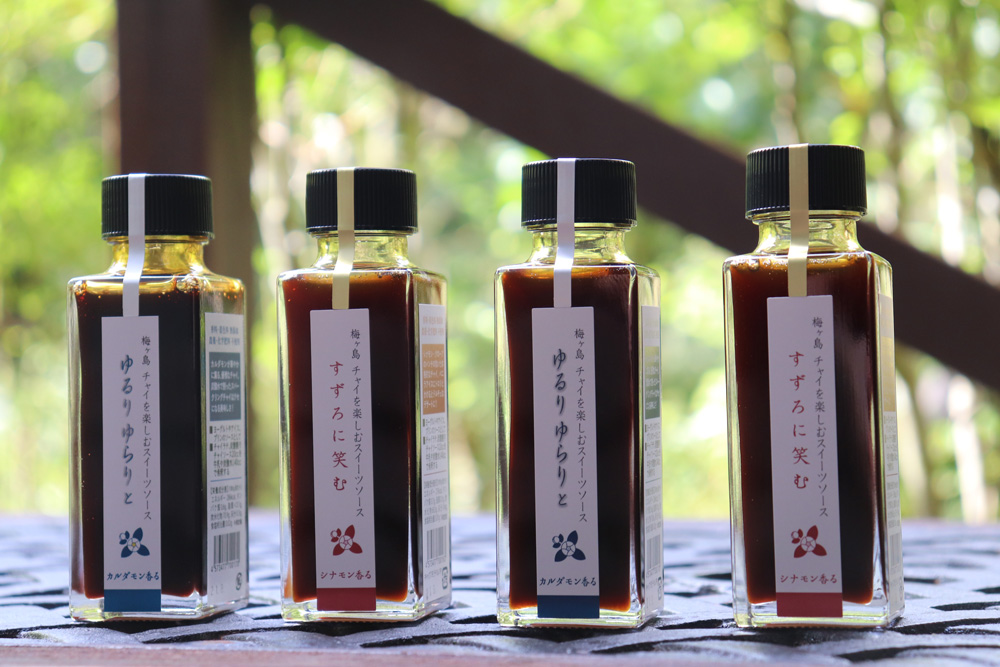 ▲Additive-free chai syrup made with oligosaccharides to extracts of black tea and organic spices from Umegashima Club
Umegashima Chai Syrup can not only be mixed with milk or soda water, but can also be used as a sauce for cooking and as a flavor enhancer for ice cream and sweets.
For those who cannot drink alcohol, we recommend chai syrup in soda water, and for cold winters, we recommend chai syrup with hot milk. (Umegashima Chai Syrup can be purchased at Chamachi KINZABRO in Shizuoka City.)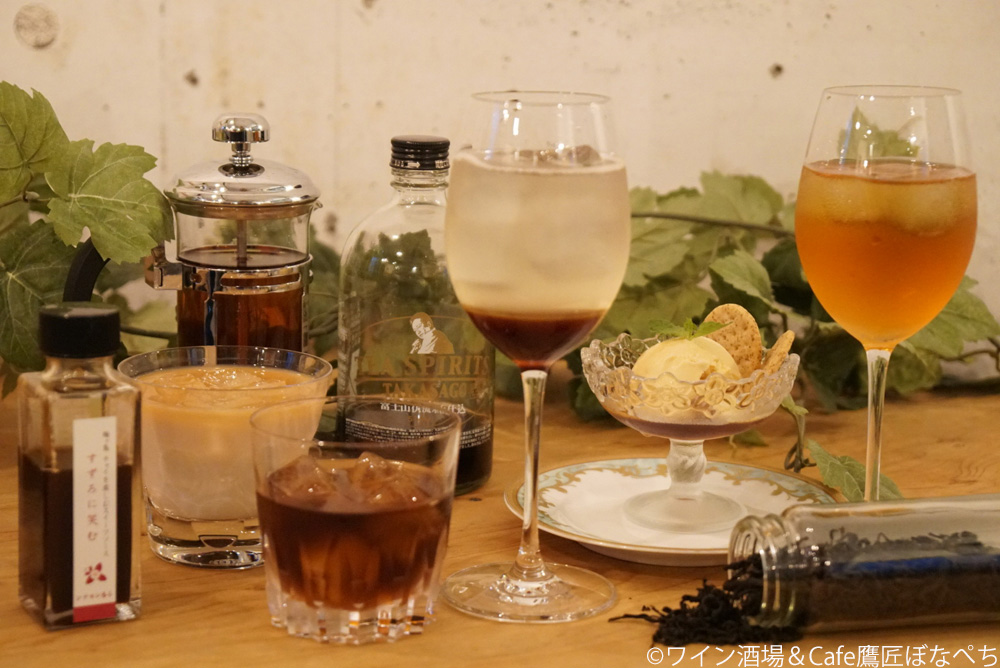 Interview: Revitalizing Umegashima with the Power of Historic Tea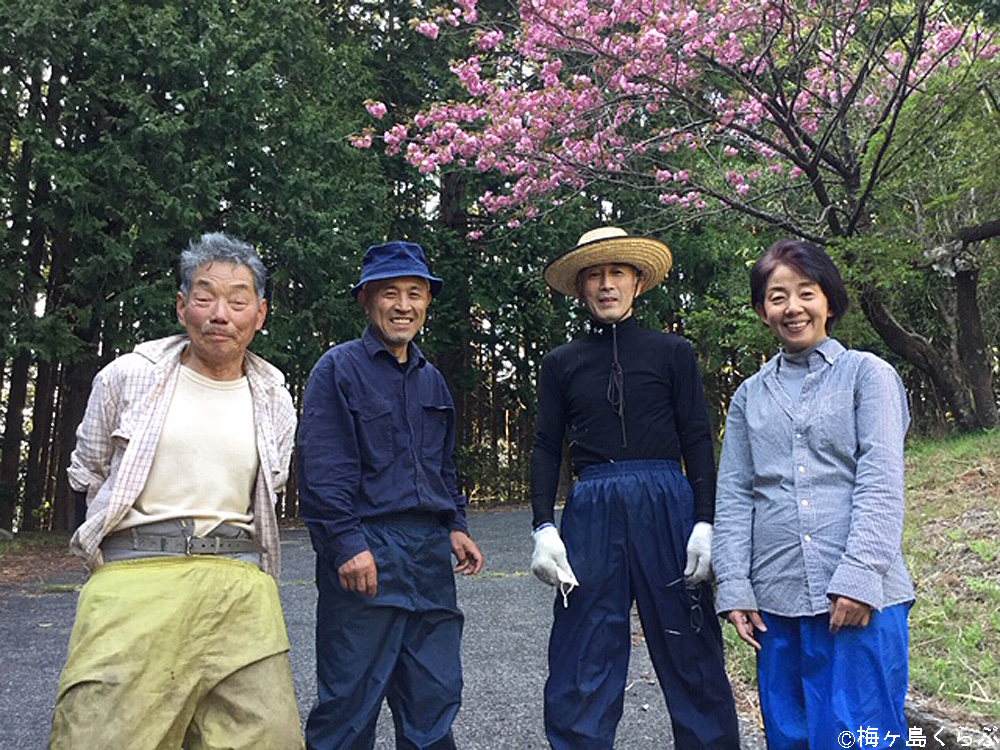 We interviewed Miyoko Tsuji, representative of the Umegashima Club.
---
Tea cultivation in the mountainous area of Umegashima
–Tell us about the Umegashima Club's tea production.
I became involved in tea farming because I wanted to do something about the ever-increasing number of abandoned tea fields here in Umegashima. I started by tending abandoned tea fields while learning from local tea farmers.
Currently, the Umegashima Club manages six tea gardens dotted throughout the Umegashima mountains.
Magosajima (547m, Native cultivar )
Osare (550m, Yabukita)
Onoki (590m, Yabukita)
Shinden (730m, Native cultivar)
Shinden (750m, Yabukita)
Nakanodan (830m, Yabukita)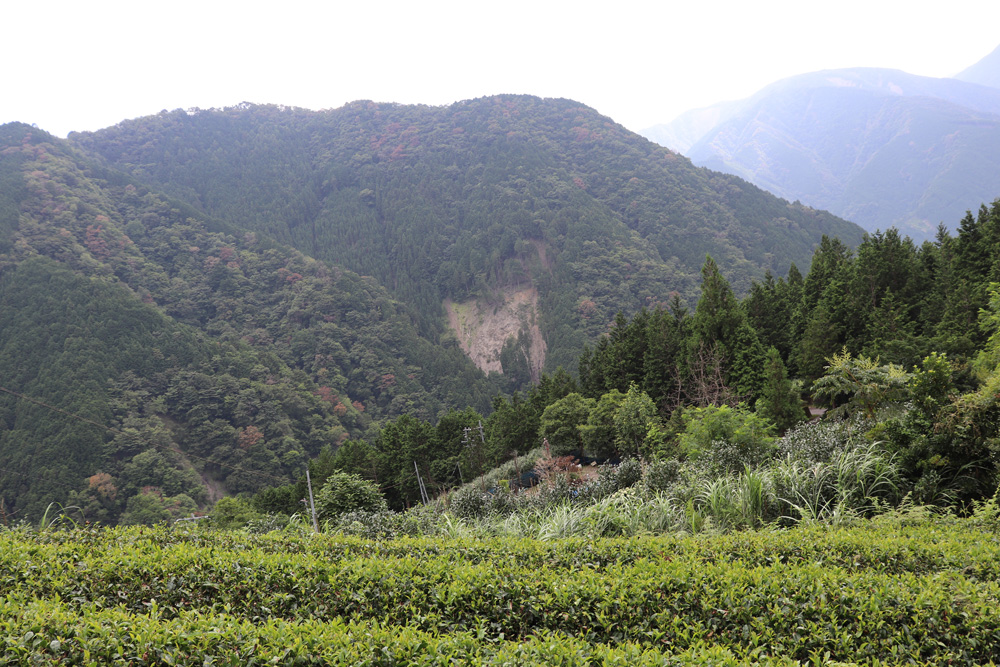 ▲The highest point is Nakanodan (830 meters above sea level). The road to the plantation is a series of sharp curves and steep inclines. The curb stones on the mountain road are low and only about 50 cm wide. ▼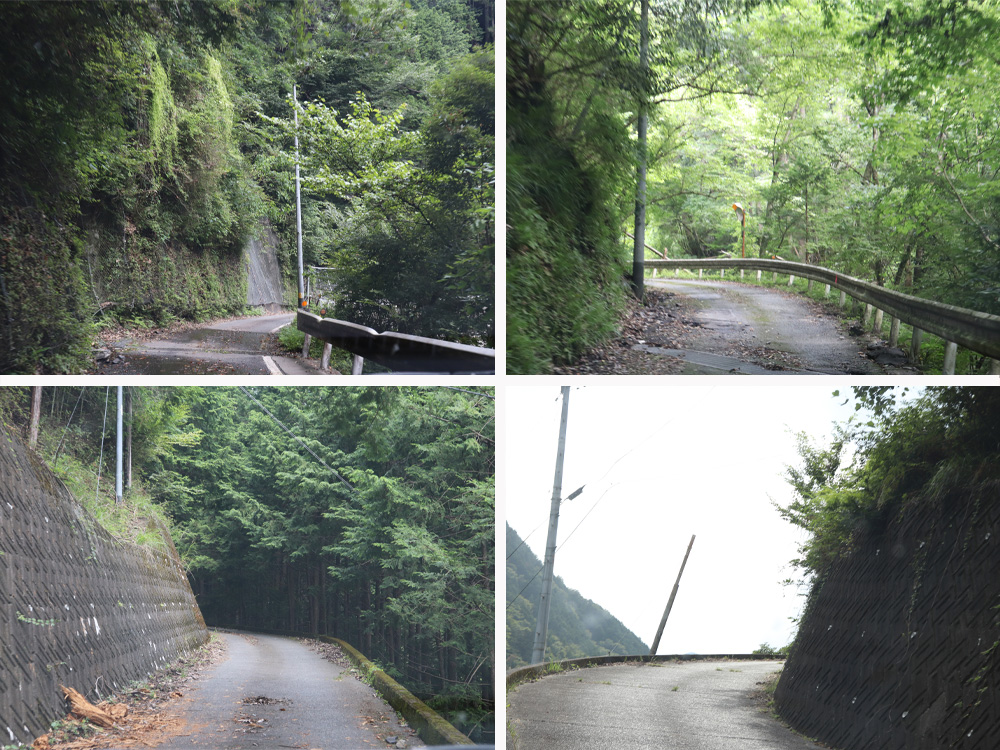 Tea plantations in the mountains are all steeply sloped, and during harvesting, we carry tea bags weighed down with tea leaves, which is both physically demanding and scary.
–That's tough work. At this elevation, doesn't it snow in the winter?
The tea fields are beautiful in winter decorate with fallen snow (laughs). The whole area becomes completely white.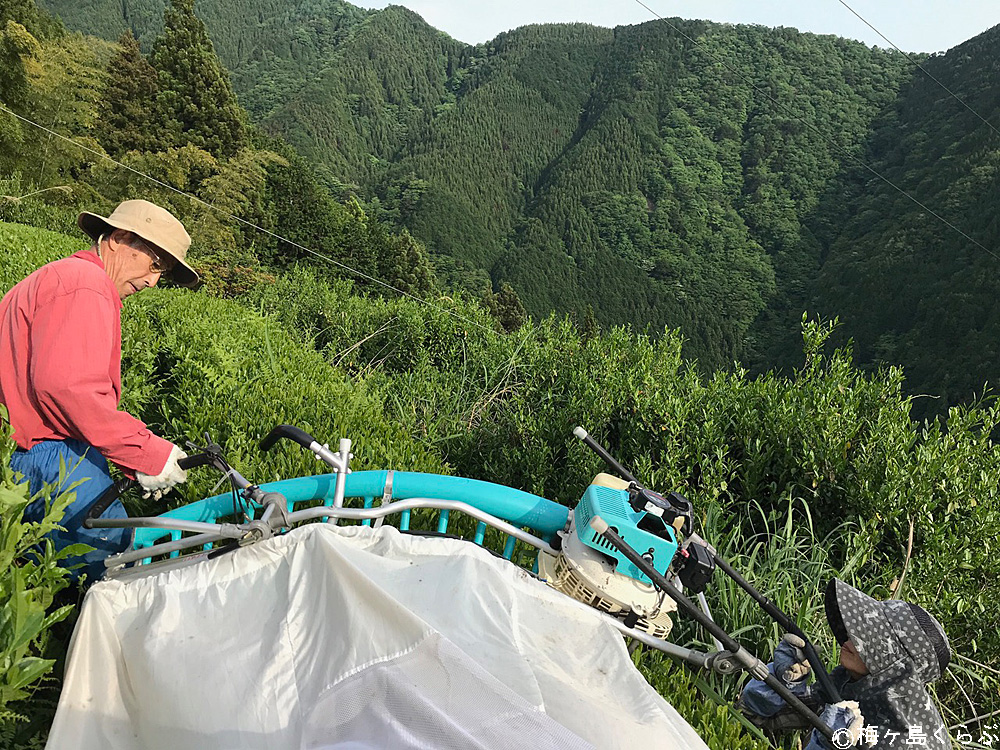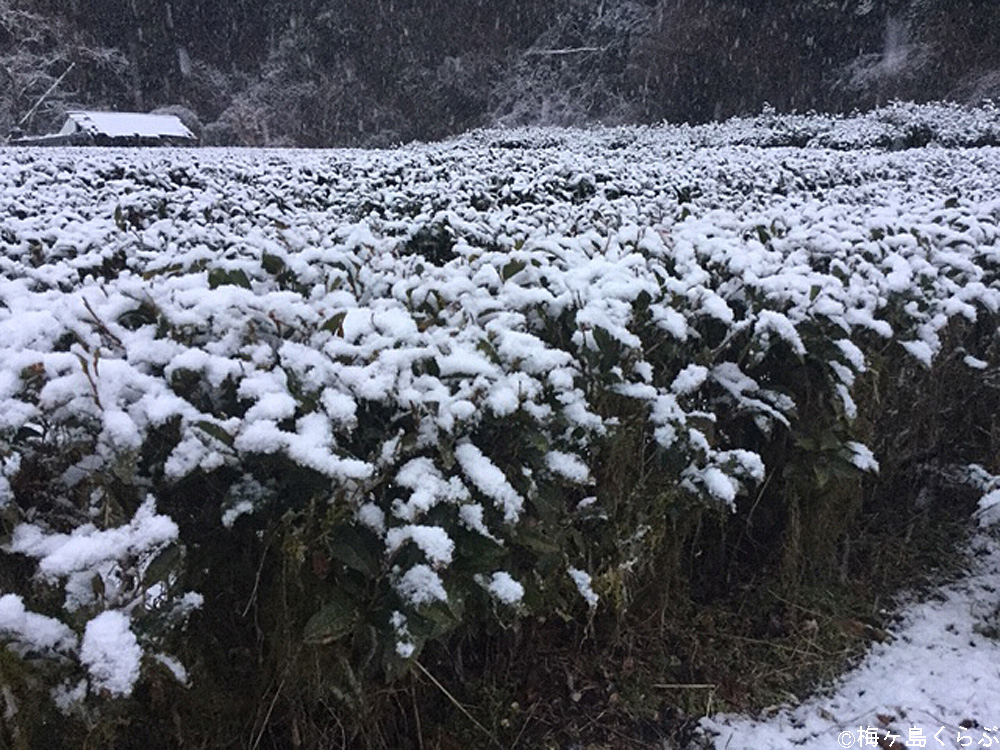 ▲Umegashima Club's tea fields in midwinter
The Umegashima Club is also engaged in tea cultivation and revitalizing abandoned tea gardens. Currently, due to a lack of manpower, we are not able to fully restore the abandoned tea fields, but I am sure that they will be reborn. I am sure the number of tourists will increase as well.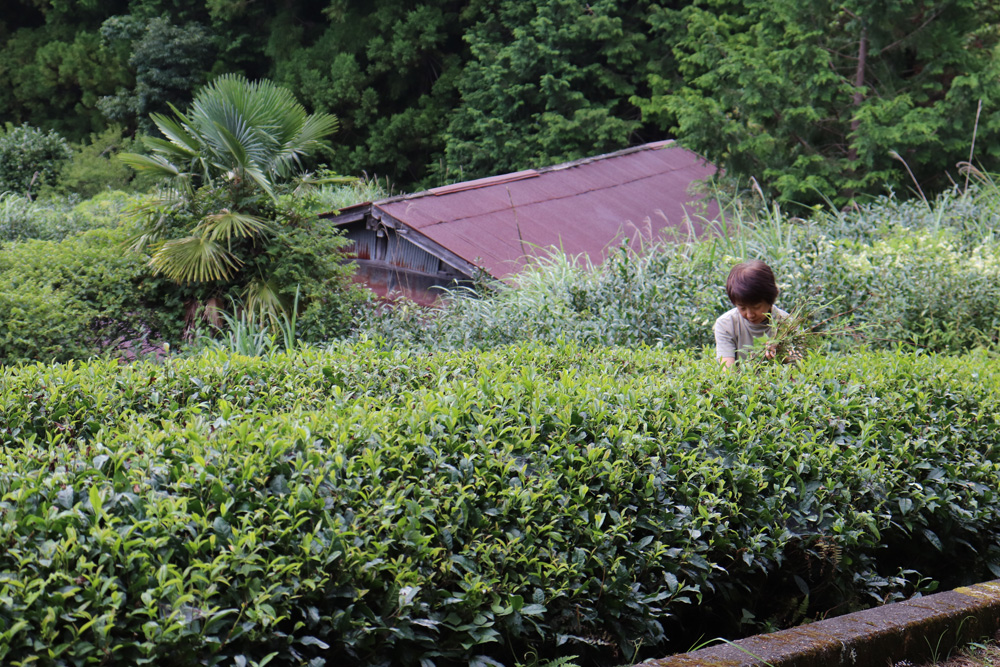 Umegashima Black Tea is committed to quality, safety, and security.
Umegashima Club does not use agricultural chemicals or chemical fertilizers. The fertilizer we use is called " Sukusuku Bamboo Powder" a compost made by cutting down and crushing bamboo from abandoned bamboo groves in neighboring areas, mixing it with mineral solution, and fermenting it.
Bamboo is high in silicon, which makes it a good fertilizer for growing delicious tea, and if the neglected bamboo groves in Umegashima are utilized to grow tea, the problem of abandoned bamboo groves will also be solved.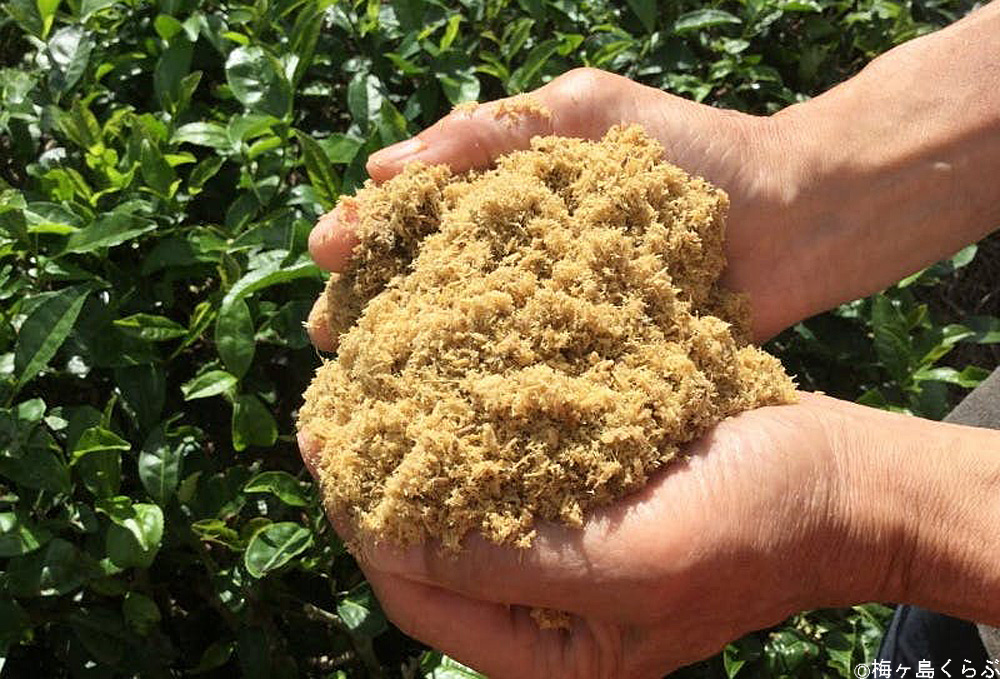 ▲Sukusuku Powder," bamboo compost handmade under the guidance of Professor Toshiyuki Nagumo of Shizuoka University's Faculty of Agriculture.
In order to improve the quality of Umegashima black tea, Mr. Niroku Muramatsu of Maruko Black Tea, a legend in the world of Shizuoka black tea, loaned us his black tea making machine and provided us with guidance on tea production.
Thanks to the cooperation of him and many others, Umegashima Club has established a system that allows consistent black tea production from cultivation, picking, to processing.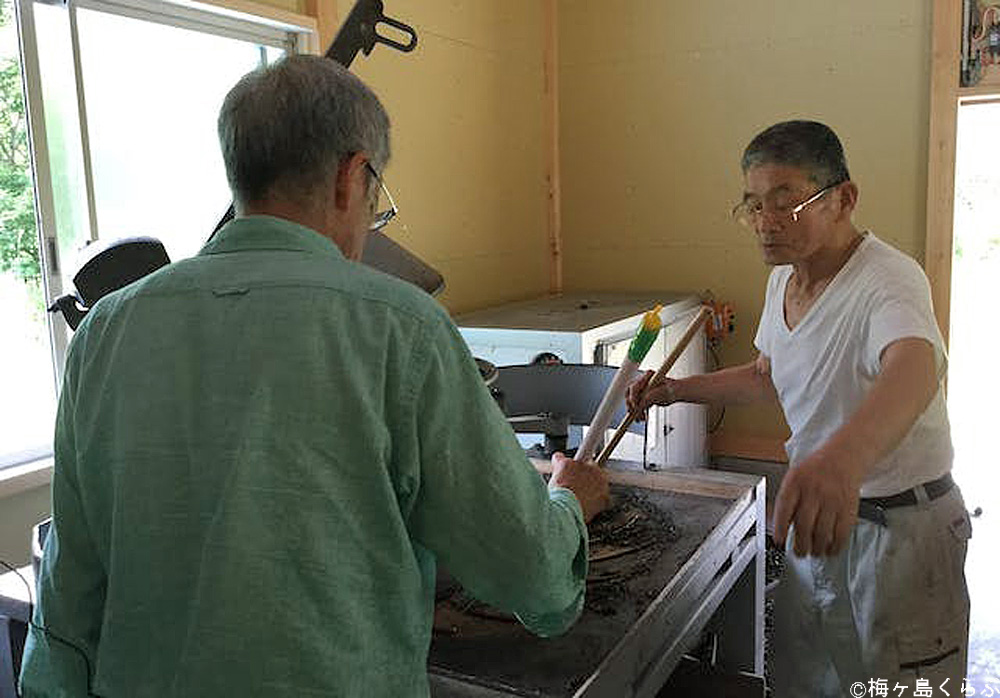 ▲Minoru Sugiyama receiving instruction on the making of black tea from Niroku Muramatsu
–Why is it that you insist on making black tea instead of green tea?
Both green tea and black tea are made from the same plant. Generally, green tea is made from ichibancha (the first tea leaves harvested from late April to early June), while black tea is made from the second and third tea leaves (harvested from late June to October).
The most expensive tea is ichibancha, followed by nibancha and sanbancha, and the price is estimated to be lower as the harvest progresses.
The advantage of black tea production is that the same tea plantation can be harvested at different times of the year and the nibancha,sanbancha leaves which are generally considered less valuable, can be utilized.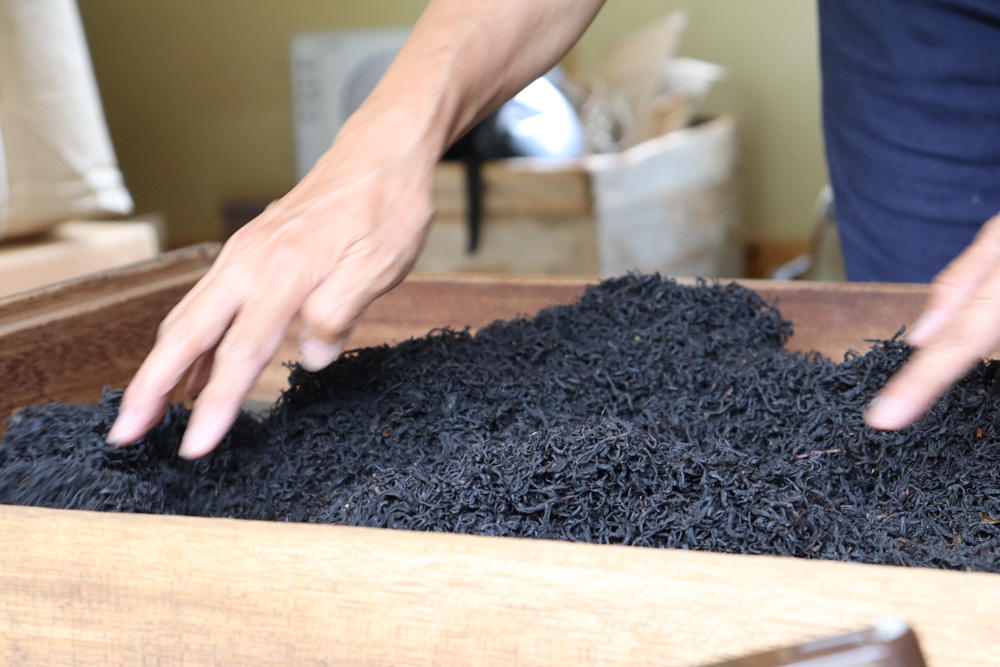 Believing in Umegashima's potential for development, we create and distribute Umegashima black tea.
Umegashima is a popular hot spring resort, but at the same time is suffering from depopulation and a declining birthrate. Local industries are limited to forestry, tea farming, shiitake mushroom cultivation, and wasabi cultivation, and there are few industries that support employment.
We thought, "Now is the time to create a new industry suited to Umegashima. We came to the conclusion that the natural environment of this area is similar to that of the Darjeeling region of India, which is known for its tea, and that it would be a good idea to try black tea production.
In 2018, we launched Umegashima Club.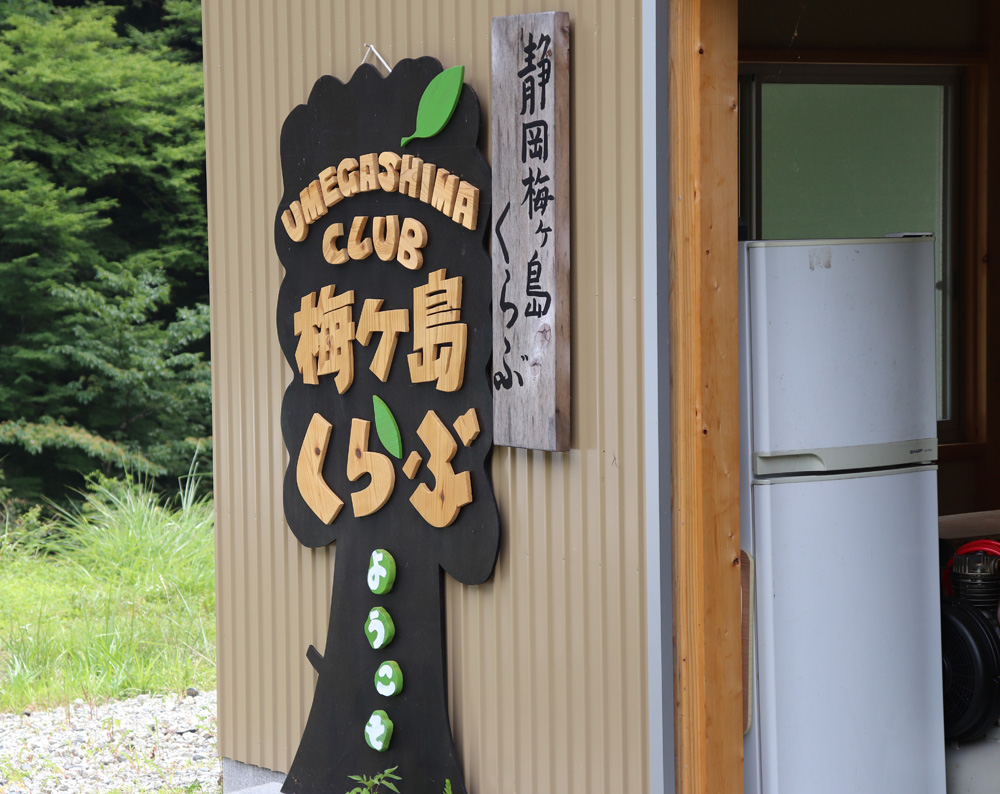 Umegashima Club was formed with the wish to revitalize the area of Umegashima with the historic power of tea, their tea is now available in more than 20 stores in Shizuoka City.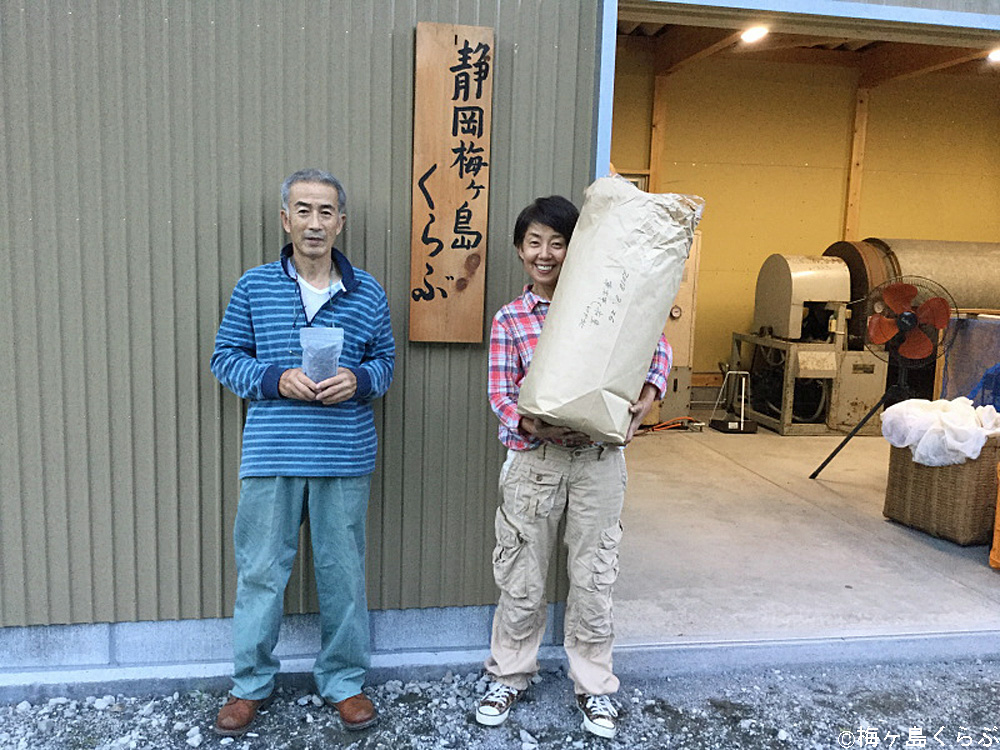 Recently, a variety of other activities have also begun here, where volunteers have gathered to make Umegashima a more vibrant place!
Umegashima is full of potential for development.
There is certainly a light of hope for the children who live here. We believe so.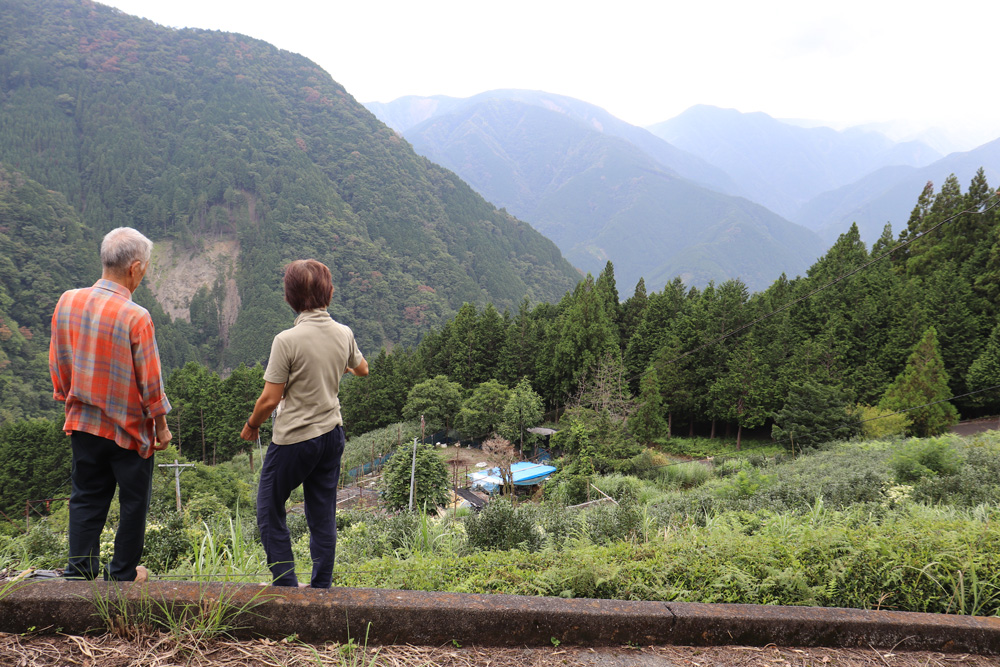 【Address】Shizuoka-ken, Shizuoka-shi, Aoi-ku, Umegashima 5342-3
【Opening Hours】Every Weekend and Bank Holiday 10:00~16:00
【TEL】054-269-2615
【SNS】Facebook
In August 2020, a hammock café was set up in the courtyard of Umegashima Shinden Golden Hot Spring.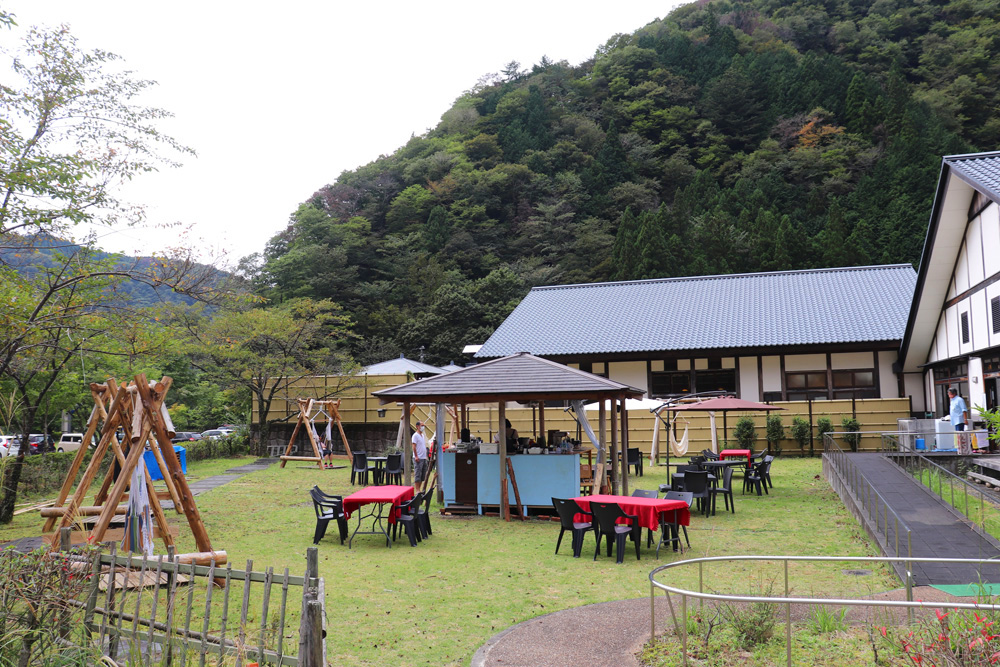 Here, you can enjoy a special café menu prepared by the owner, Yuko. The menu includes Umegashima chai with soda, chai milk latte, hot sandwiches filled with cheese, and more (the café menu changes seasonally). You are free to bring your own food as long as it is purchased at Kogane-no-sato.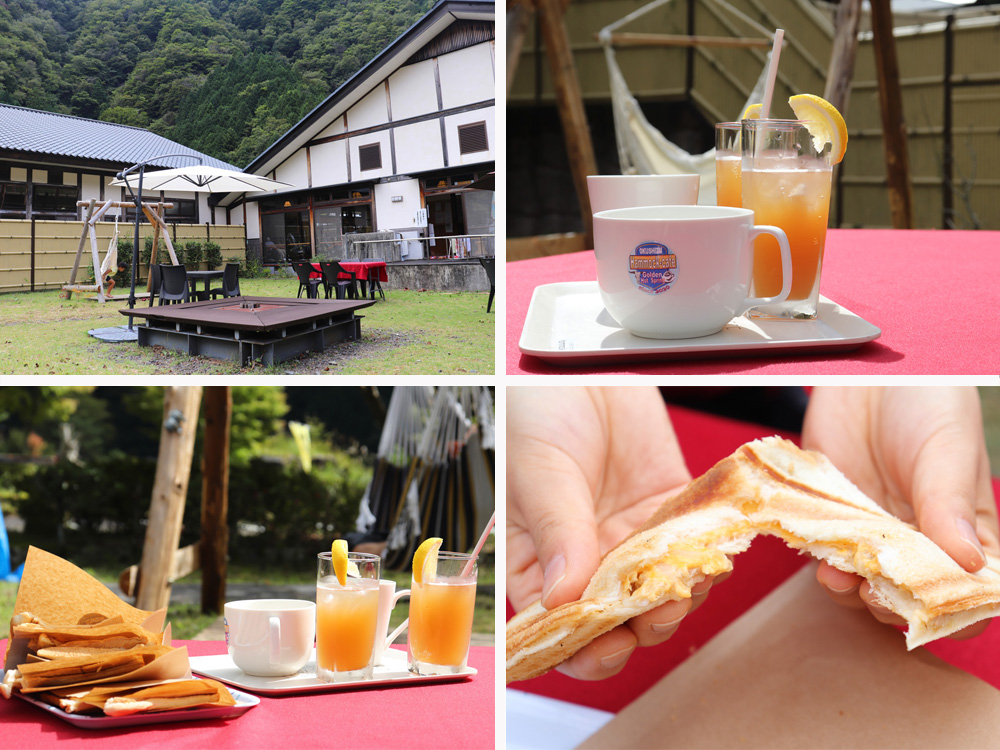 ▲The hot sandwiches are filled with a large amount of cheese because Yuko, the owner of the café, is a big cheese lover.
The Golden Hot Spring Hammock Cafe regularly hosts live music and dance events. Alcoholic beverages are also served, so why not enjoy them in conjunction with a soak in the hot spring? (For more information, please visit Kogane-no-Yu's Facebook page.)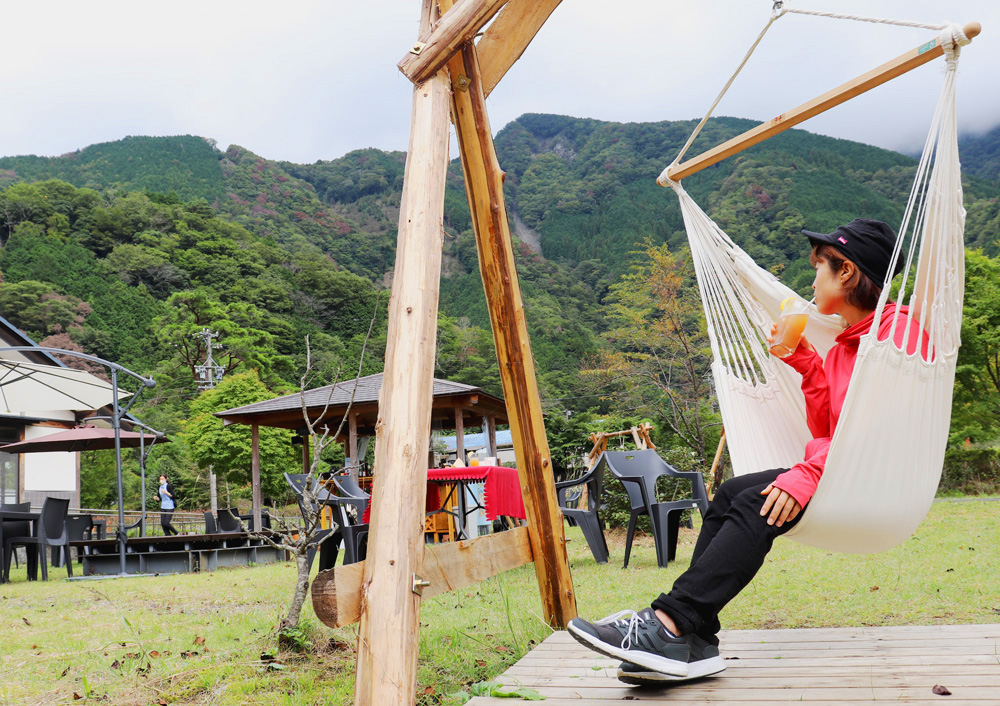 ▲ A popular spot to relax with a cup of tea or chai while swaying in a hammock in the pleasant mountain breeze.
Information Of Umegashima Club
Address
4737-12, Umegashima, Aoi-ku,Shizuoka City, Shizuoka Prefecture, 421-2301
Website
http://umegashima.love/
Phone number
080-3711-3112
E-money and credit cards: Available
QR code payment
Not Available
Open
11:00~23:00
Closed
 Tuesday
Parking lot
Available
Access
Approximately 1 hour and 15 minutes by car from Shizuoka Station

Exit at the Fuji-Higashi Interchange on National Route 1, go north on Prefectural Route 76, turn right at the intersection with Prefectural Route 22, turn right just before the slope, and turn left 200 meters after crossing the Akabuchi River.

Go straight at the intersection with Prefectural Road No. 22, turn right before the slope, turn left just after crossing the Akabuchi River, and walk 200 meters.
| | |
| --- | --- |
| Writer | Norikazu Iwamoto |
| Career | Ochatimes chief editer.Meeting with Vice Governor of Shizuoka prefecture. Judge of Fuji country 100 tea's award in 2021,2022.Ocha Times link introduced at website of World O-CHA(Tea) Festival 2022, Tea Science Center and Ministry of Agriculture, Forestry and Fisheries. |
| | |
| --- | --- |
| English translator | Calfo Joshua |
| Career | Born and raised in England, living in Japan since 2016. Studying arboriculture in Shizuoka Prefecture whilst operating his landscape business Calfo Forestry. Appreciating the nature of Japan and the culture that places such importance in it. |
Related articles