Go to Japanese page
Leaf Paradise, a Japanese tea cafe delivering "true delicious taste of tea" defined by a tea wholesaler Yamaka Katsuyama Shoten
In April 2019, this Japanese tea cafe opened. The interior is a welcoming wooden design.
Teawares and packaged teas are available too.
Each tea's board shows detailed indicators of the roasting temperature, content, and taste, so it's easy to understand the difference in teas.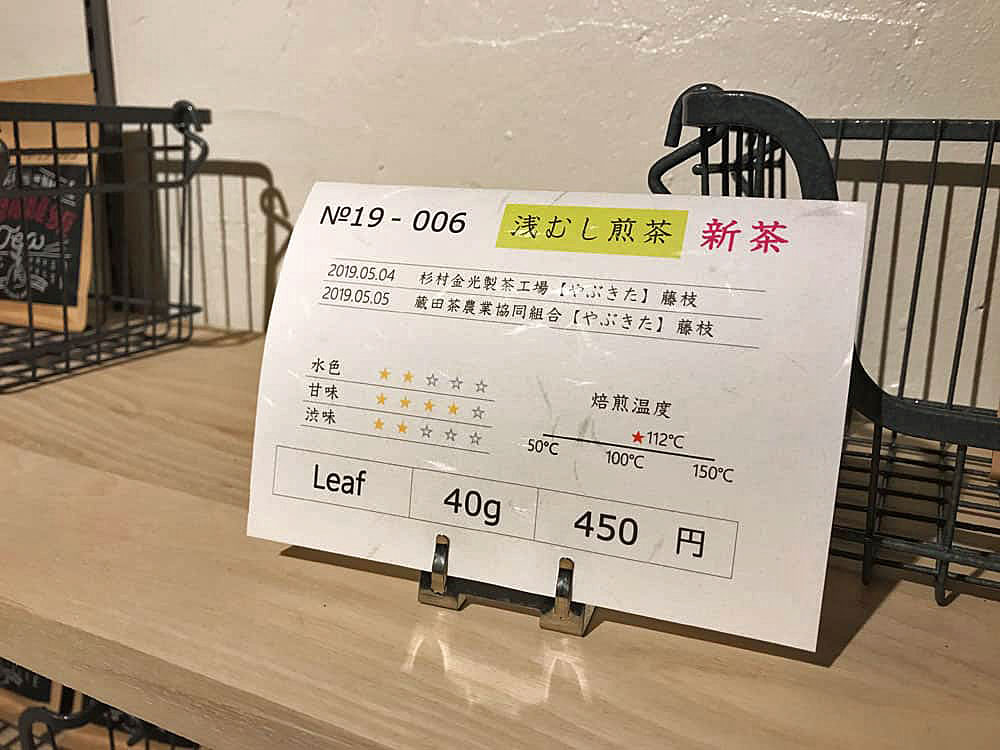 ↓Menu. The items are renewed by season. They focus on cold tea in summer and hot tea in winter.
Yoshihiro Katsuyama, the owner of the shop and the president of Yamaka Katsuyama Shoten, receives an order and then politely brews Japanese tea in the kitchen. He brings the tea with the tray for you. Katsuyama said, "I believe 'kyusu' is the most suitable teaware for brewing 'tea'. Authentic tea is a miracle."

↓Asamushicha, light-streamed Sencha


↓Fukamushicha, deep-steamed Sencha


↓Fukamushicha, deep-steamed Sencha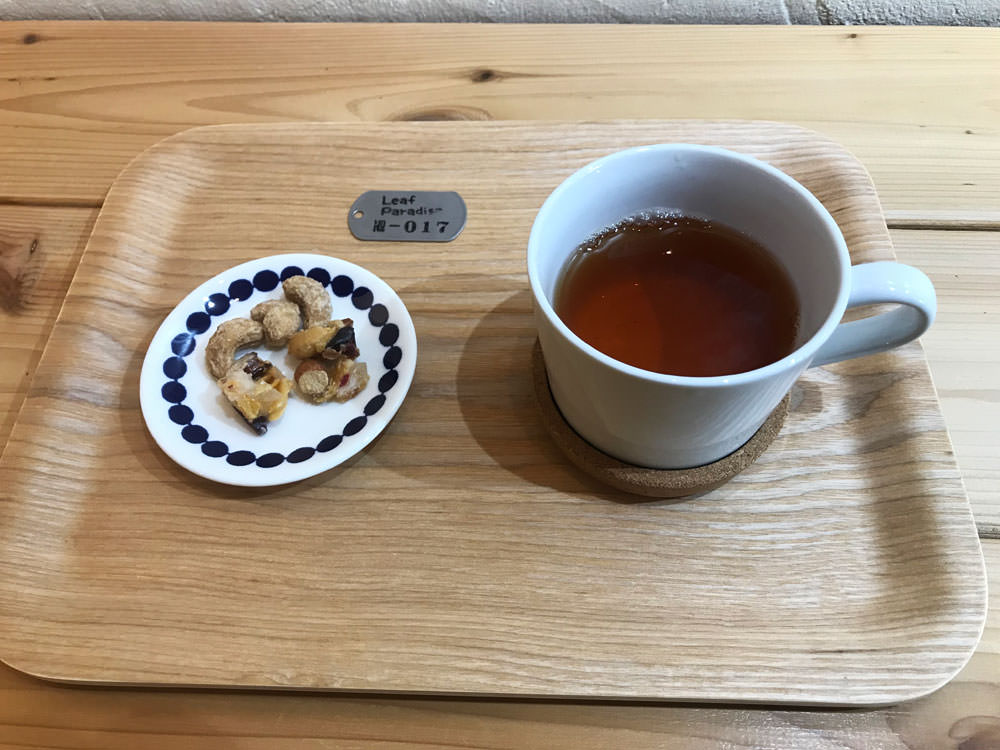 You can enjoy tea with the first and the second brew. When you finish tea with the first brew, give Katsuyama a small silver plate. Then, he will prepare tea with the second brew.
I interviewed Yoshihiro Katsuyama.
---
— "Mochizuki-san, the owner of Chakukan, introduced this shop as a cafe opened by a tea wholesaler and president to deliver the taste of Japanese tea."
Yoshihiro Katsuyama "As a tea wholesaler, I own a company Yamaka Katsuyama Shoten near Chakukan. Single origin tea is wonderful, so is blended tea. I want everyone to know how great blended tea is. I opened this shop in April 2019."
— "Just by roasting or blending different tea leaves, the taste and aroma change dramatically. But tea wholesalers must be busiest in April and May. I respect you opening a new shop in such a hectic season."
Yoshihiro Katsuyama "I feel the current tea industry loses the balance between supply and demand. Farmers will be sad if they cannot receive a fair evaluation of their Japanese tea processed carefully. I couldn't help opening the shop anyway, haha."
While processing tea as a tea wholesaler at his company in the morning and at night, he delivers "true delicious taste of tea defined by himself" at his Japanese tea cafe during the daytime
Yoshihiro Katsuyama "To be honest, the price of tea is falling, and the unit price of our tea is also low. Many cheap teas are sold currently, with many tea farmers focus on quantity rather than quality. Honestly, we can't sell tea we really want to offer. To get out of this situation, I opened this shop. Tea has a completely different taste with different regions and cultivar. The tea drunk by farmers is the one with a miraculously good taste. I want to deliver this tea to consumers. Then, I can purchase Aracha (unrefined tea) at a reasonable price, which will motivate farmers. That will require slow and steady efforts, but I believe what we can do is to provide tea earnestly processed by farmers."
↓Teas are also available for take-out.
Yoshihiro Katsuyama "We want to deliver tea to the younger generation. To do that, we try to create a stylish atmosphere, not a conventional tea shop, so that the young can feel free to enter our shop. We offer a lineup from tea to sweets, in which we want to offer delicious and safe products. Our ice cream has two types of flavors, Matcha and lemon cheese, and both of them we make on our own. For oshiruko (sweet red bean soup), we boil it every morning. Now, we're developing the base of monaka ice cream. It may be nice to have ice cream in a warm room in the cold season."
↓Chumushicha, middle steamed Sencha. Lemon cheese ice cream and two types of Matcha ice cream
↓Fukamushicha and oshiruko
Every time Yoshihiro Katsuyama, who is actively involved in tea processing, receives an order, he brews tea by kyusu and brings the tea with the tray for you. His action represents his respect and affection for Japanese tea. I relaxed so much that I forgot to have the bill. It was the first time for me.。
↓I rushed to apologize to President Katsuyama via Instagram's direct message that I returned home without payment. He told me, no worries. Of course, I went to pay the price another day.
(Permitted to post this Instagram's screen) Why don't you come to enjoy the relaxing space?
Thank you for reading the report of Leaf Paradise by our chief editor.
Leaf Paradise
| | |
| --- | --- |
| Address | The first floor, 1-2-8, Komagata-dori, Aoi-ku, Shizuoka, Shizuoka Prefecture, 420-0042, Japan |
| Website | https://www.leaf-paradise2018.com/ |
| Phone number | +81 54-271-5868 |
| E-money and credit cards | Cash, PayPay |
| Open | 11:00 to 18:30 |
| Closed | Irregular holidays |
| Parking lot | Not available (Use nearby toll parking lot) |
| Access | About 15-minute walk from Shizuoka City Hall |
Related articles